PIM&Publishing
Your Product
at the center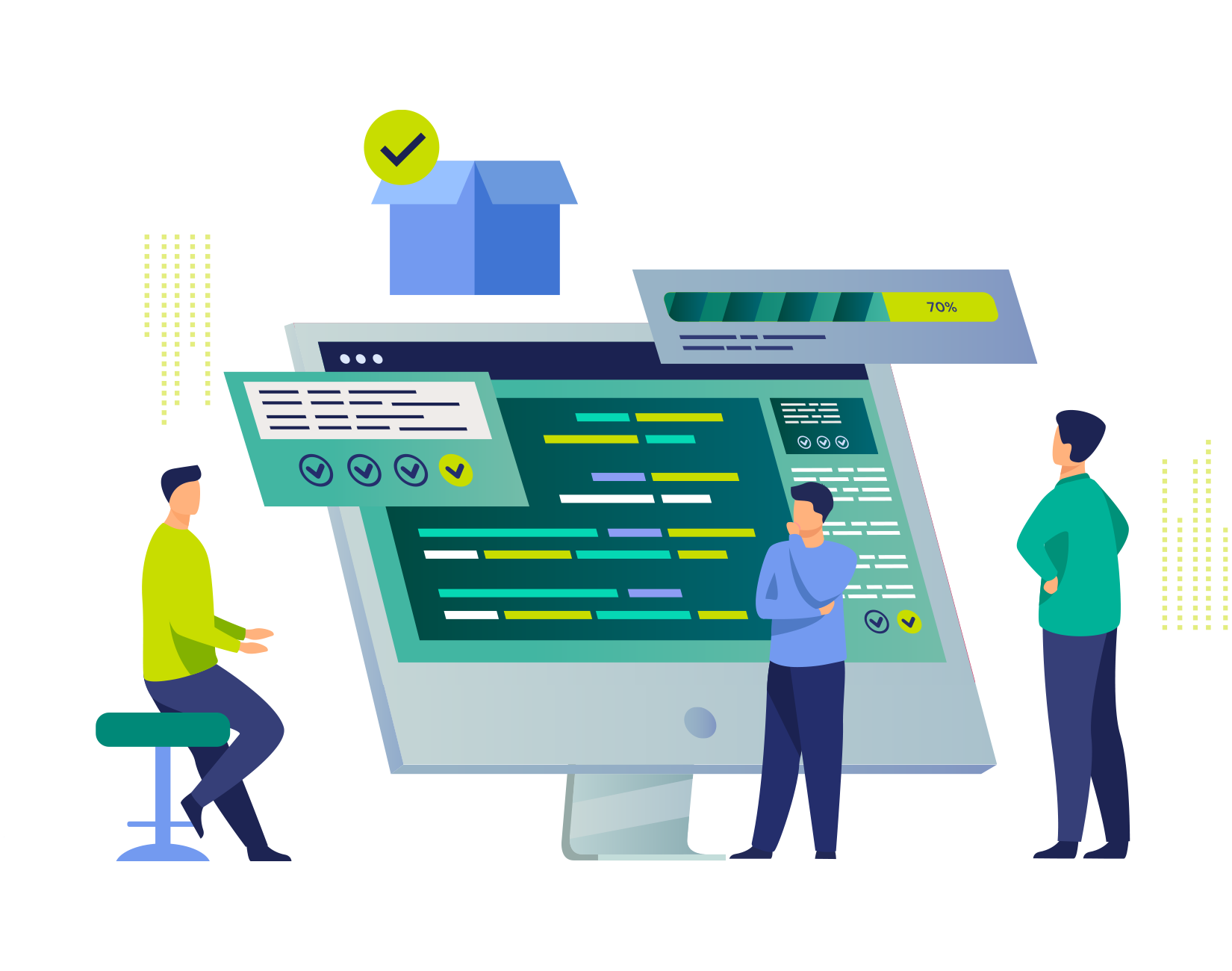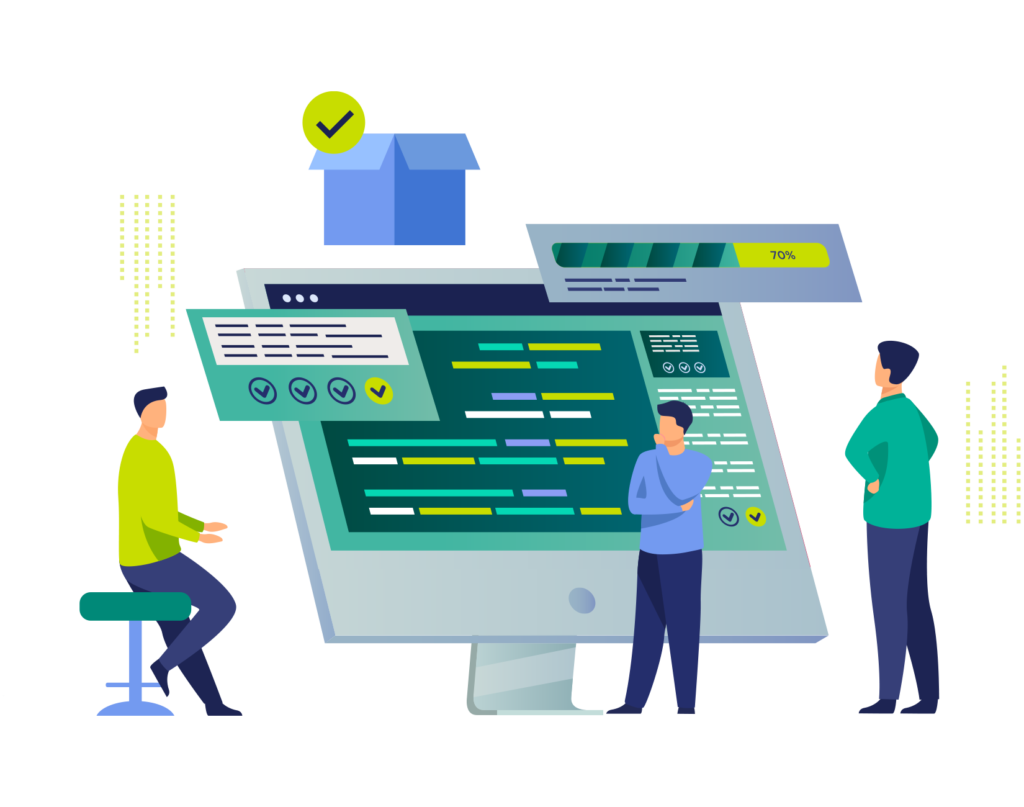 Our solutions allow you to generate and manage a range of layouts, even with complex features, from a single database managed by the PIM Categora. Catalogues, manuals, brochures, promotional flyers and price lists. From traditional print to online publication, up to consultation on mobile devices, even offline.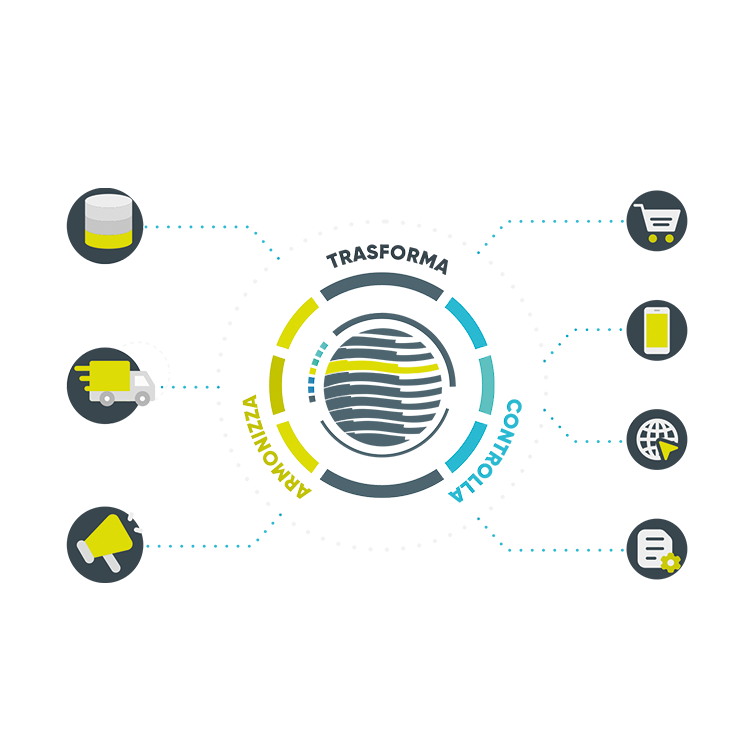 Categora
Categora is a PIM software that collects all product data in a single point. It allows you to develop layouts for catalogues, price lists, catalogues, flyers for large-scale distribution, brochures, but also to feed online digital systems and mobile apps.
It simplifies the management and control of product information and its use. It reduces time, errors and management costs. In addition to having everything you need in a single space, once modified, it can be published or replicated in the various publications that include it.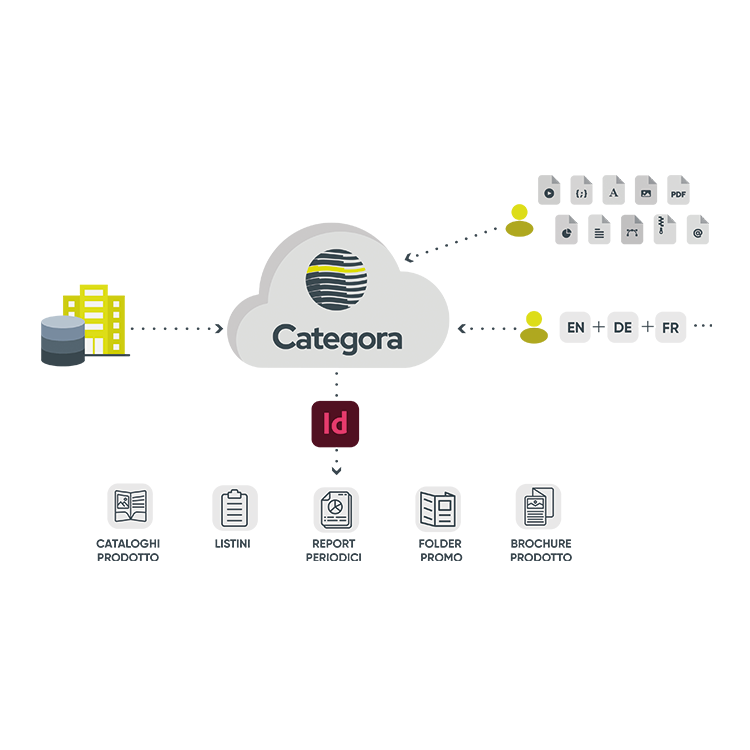 Database Publishing Software
Categora automates the layout of catalogs and price lists, saving your time in data and content management. Our Database Publishing Software allows you to generate layouts starting from the data managed by company digital information systems.
There is a shift to a totally digital concept:  the designer creates the layout with master pages and defined styles, the system automatically inserts data from another system managed by a database.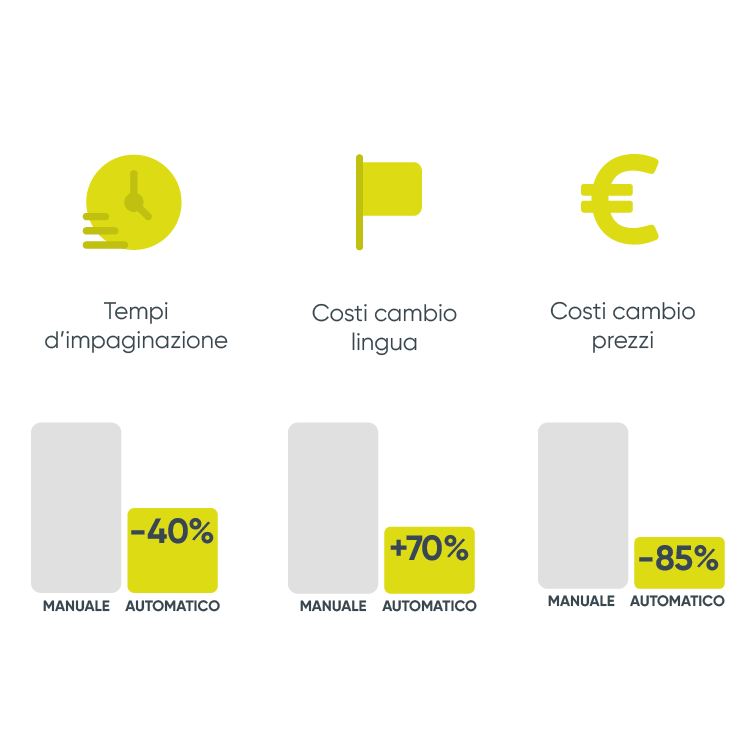 Do you still fill out the price lists by hand?
Forget copy-paste, save time and money in data and content management.
The advantages of Database Publishing:
Time and cost savings: reduce production times (-60% of time spent on automatic layout, compared to manual layout)
Independent data management with respect to the creative development of the layout
All data in a single point: centralized information in a single system from which developing corporate digital communication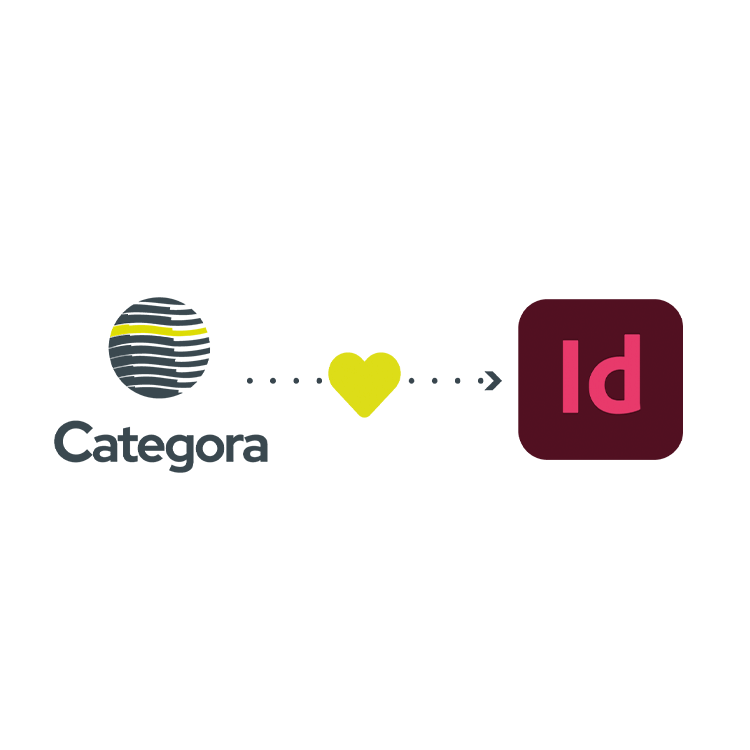 Categora feat. Adobe InDesign
Categora uses Adobe InDesign: the software best known by graphic designers for prepress and layout activities. The development of scripts and plug-ins, dedicated to the collection and management of data organized by Categora, allows the designers to be totally independent in the creation of very different layouts.
When there are thousands of references to paginate, with a large amount of data to manage, an effective but simple tool is needed. This allows the development of layouts that could be combined with other databases, to manage marketing activities easily and immediately.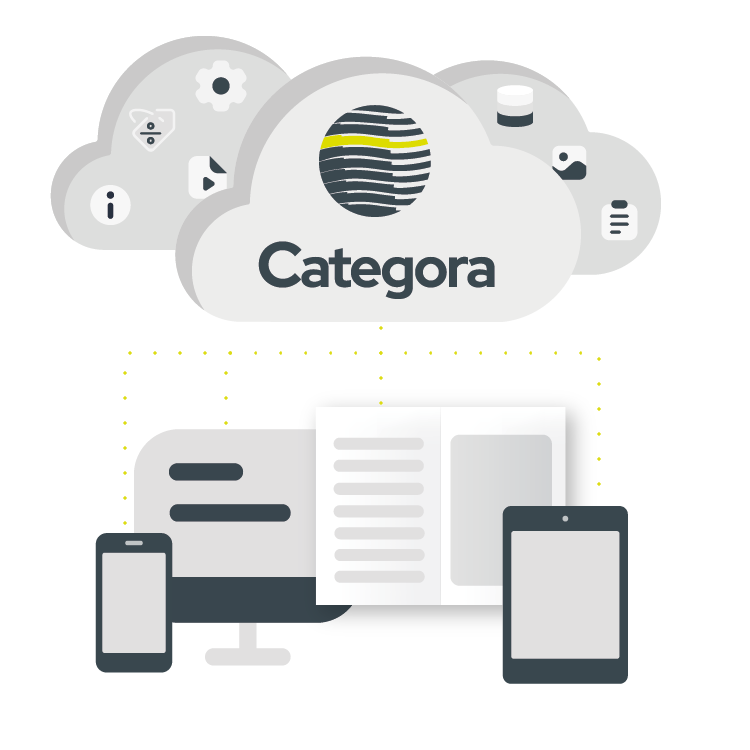 Multichannel Publishing
Once imported and managed, the project can be published on several channels: catalogues, price lists, lists of dedicated information, periodicals with collections of specific products, promotional brochures, product data sheets, dynamic websites, B2B and B2C E-commerce, dynamic manuals , online customer care, specific management with online resources, multimedia applications, dedicated information systems.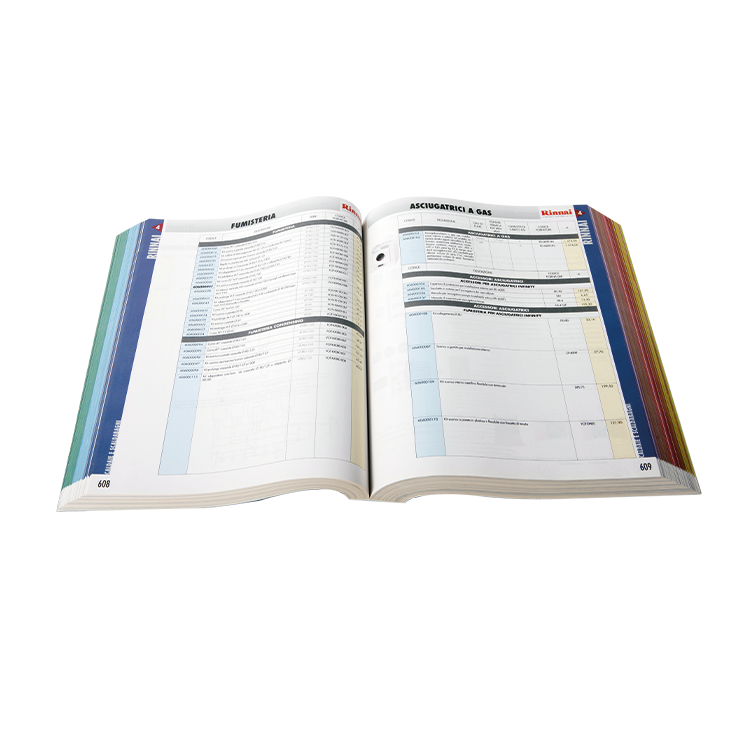 Differentiated Price Lists
We can also create differentiated price lists linked to the commercial offer: how? By generating specific layouts with data relating to each individual interlocutor. Automatic pagination also allows you to automate publications on the various platforms of supermarket chains.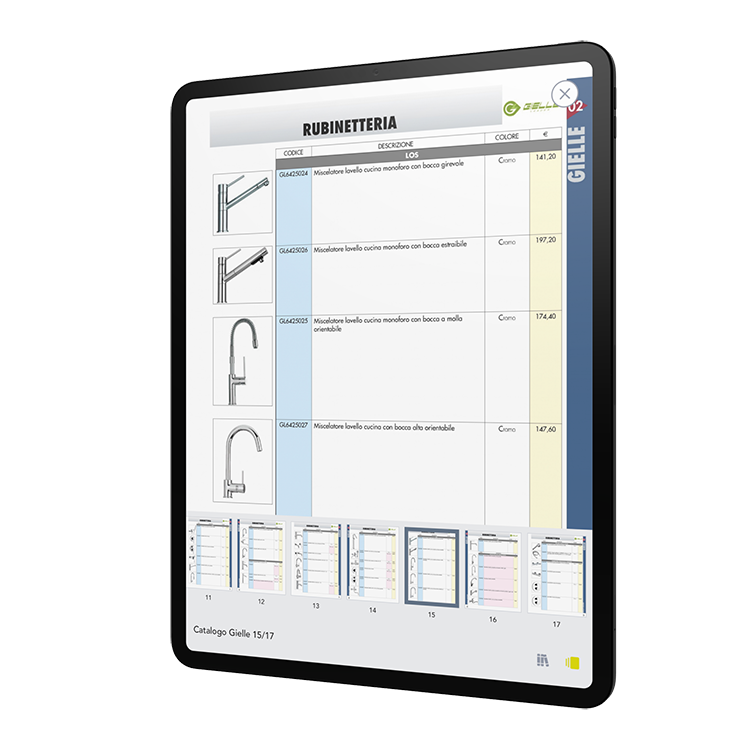 Digital Promotional Flyers
Traditional publications can be distributed with digital tools. Our Digital Publishing App Paginae allows you to show and distribute products with flyers, catalogs and digital brochures, enriching them with multimedia content to connect to your website, E-commerce or other channels.
Complete your multichannel offer with advanced tools.