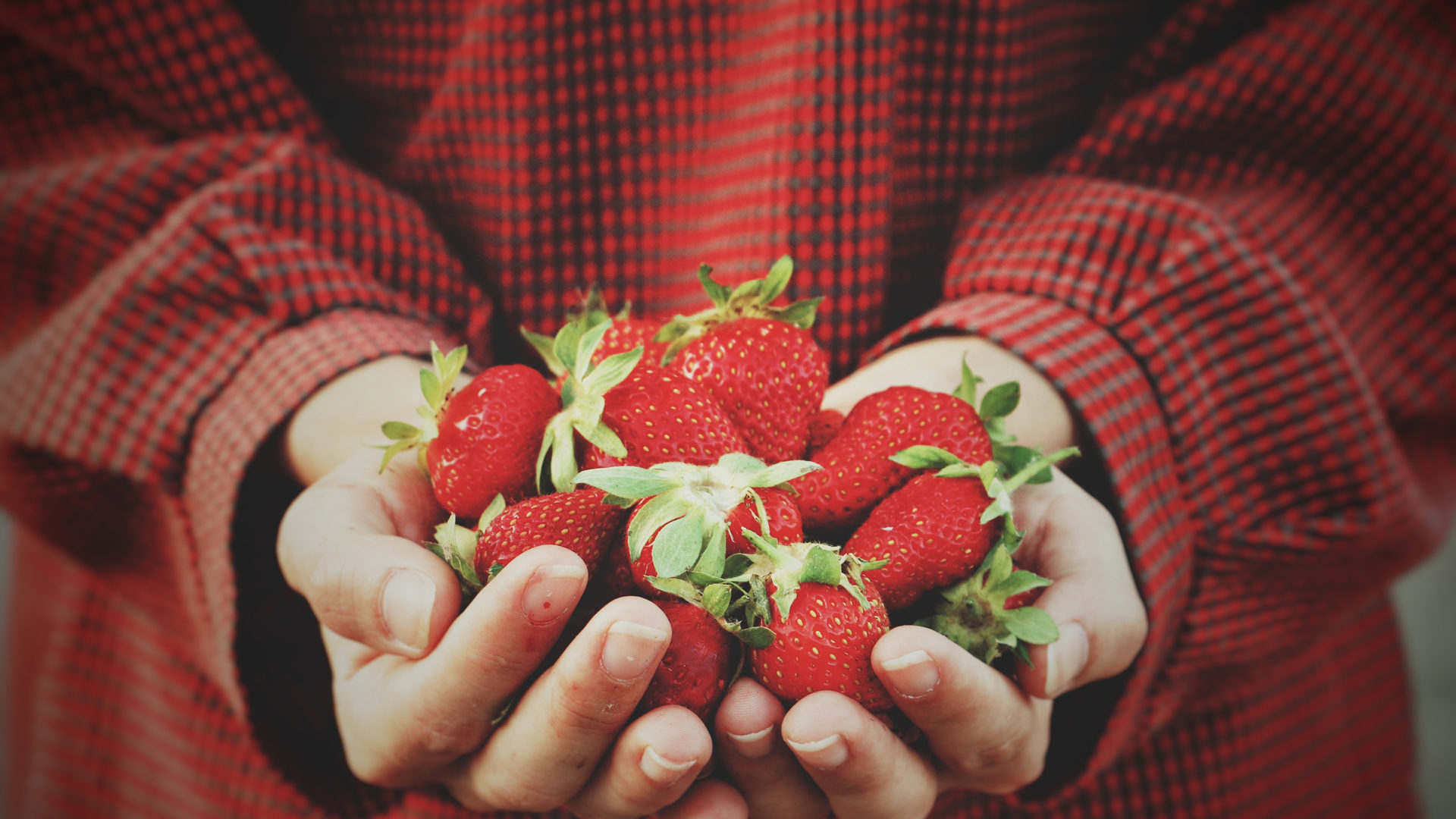 The EcorNaturaSì group, from a small shop selling organic products in Treviso, in 1985 gave birth to an ambitious project. It was supported day after day, until it became the main company for the distribution of natural, organic and biodynamic products.

The BiotoBio brand is also present within the Group, born from the partnership between Baule Volante and Fiori di Loto, historic companies in the organic world. The realities served by BiotoBio, thanks to a network of agents structured throughout the national territory, are shops specialized in organic food, herbalist's shops, pharmacies and Ho.Re.Ca.
Links
Categories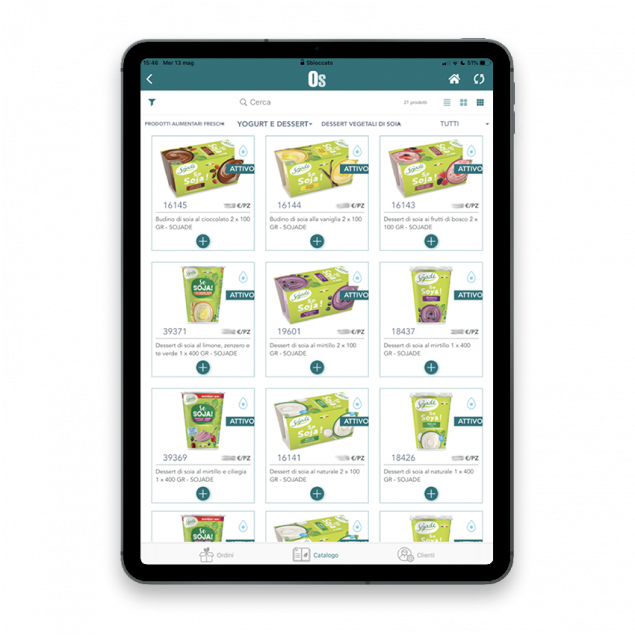 Needs
Optimize all company procedures
More effective management of the sales force
Speed ​​up and optimize mobile order collection
All products in a digital catalogue
Automate the layout of flyers and promotional price lists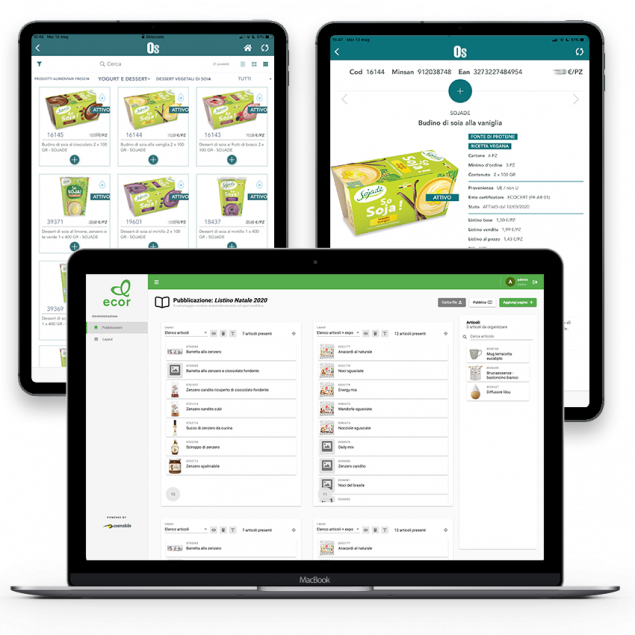 Solutions
Econaturasì Digital Solutions
Automatic pagination
Creation of flyers and promotional price lists thanks to the automatic paginator of the Categora PIM: in this way time is optimized, costs are cut and errors are reduced.
Digitization of the sales network, order collection from tablets
Acquisition of orders from Tablet, simplified and optimized management of all activities related to the sales force with our Sales Force Automation Order Sender Enterprise Software. Advanced catalog management.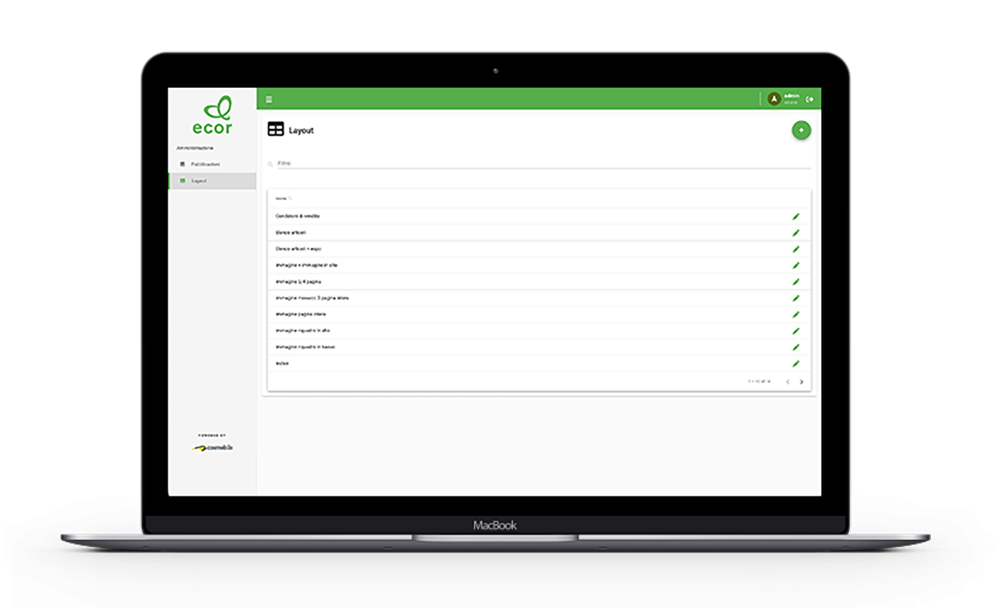 Price lists and flyers layout
Automatic pagination
The Automatic Pagination of our PIM Categora automates the layout process for the creation of flyers with offers and promotional price lists.
Advantages:
Automated pagination processes
Saving of time and costs: reduction of pagination times (-60% of time spent between automatic and manual pagination)
Errors cleared
Independent data management with respect to the creative and graphic development of the layout
All data in a single point: centralized information in a single system to develop corporate digital communication.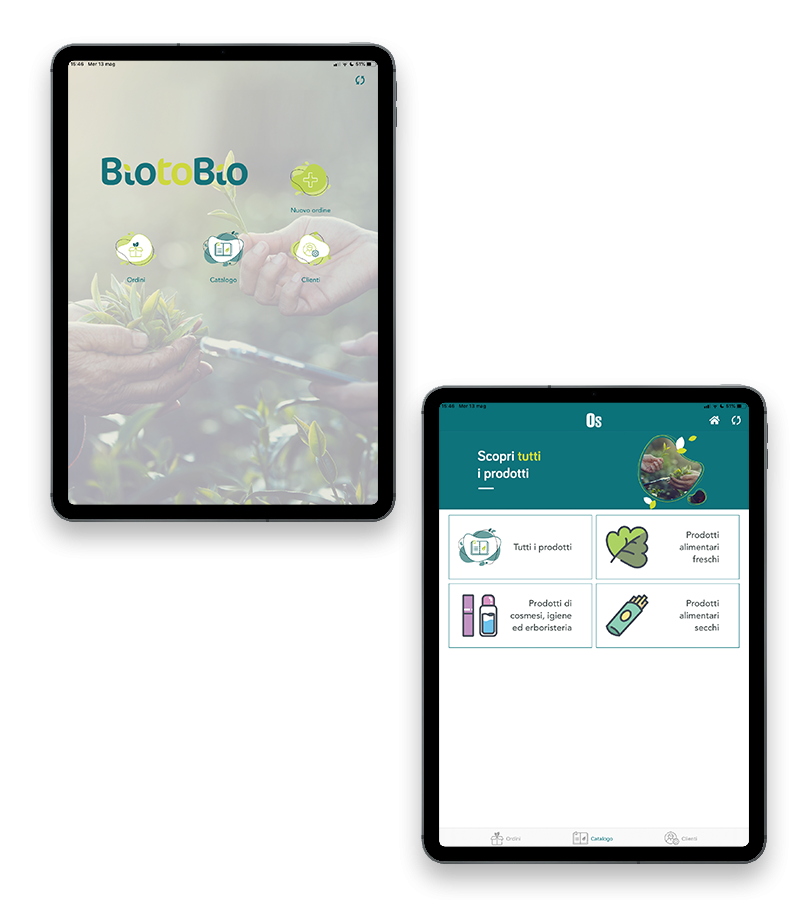 Order management and sales network
OS Enterprise
OS Enterprise optimizes and simplifies the acquisition of orders from Tablets and the management of all activities related to the commercial network. It allows effective and advanced management of the product catalogue: over 9,000 items present, specific discount policies, advanced packaging management and articulated product sheets. The Sales Force Automation Software can be customized according to the needs of the company.
Advantages:
Automated order collection
Optimized sales agent management
Reduction of order processing times and the possibility of error
Better productivity of the sales network
Greater effectiveness of all internal business processes