Med Travel allows Medical Sales Representatives to manage their business from mobile. Plan appointments and visits, consult medical records and associated structures, make reminders on appointments and visits to be made or overdue, obtain a complete report of the activity carried out.
The App works offline, it is available for iOS Tablets.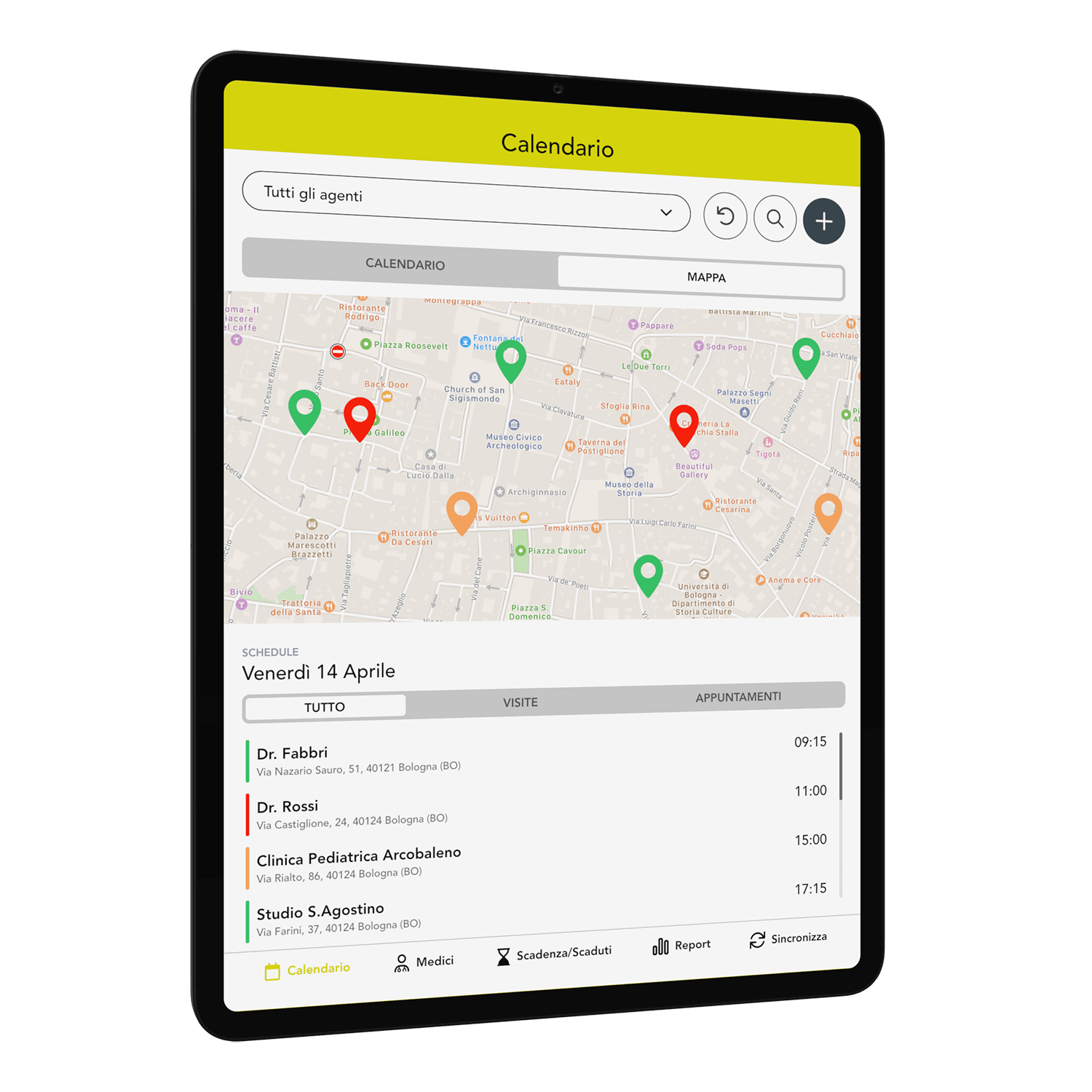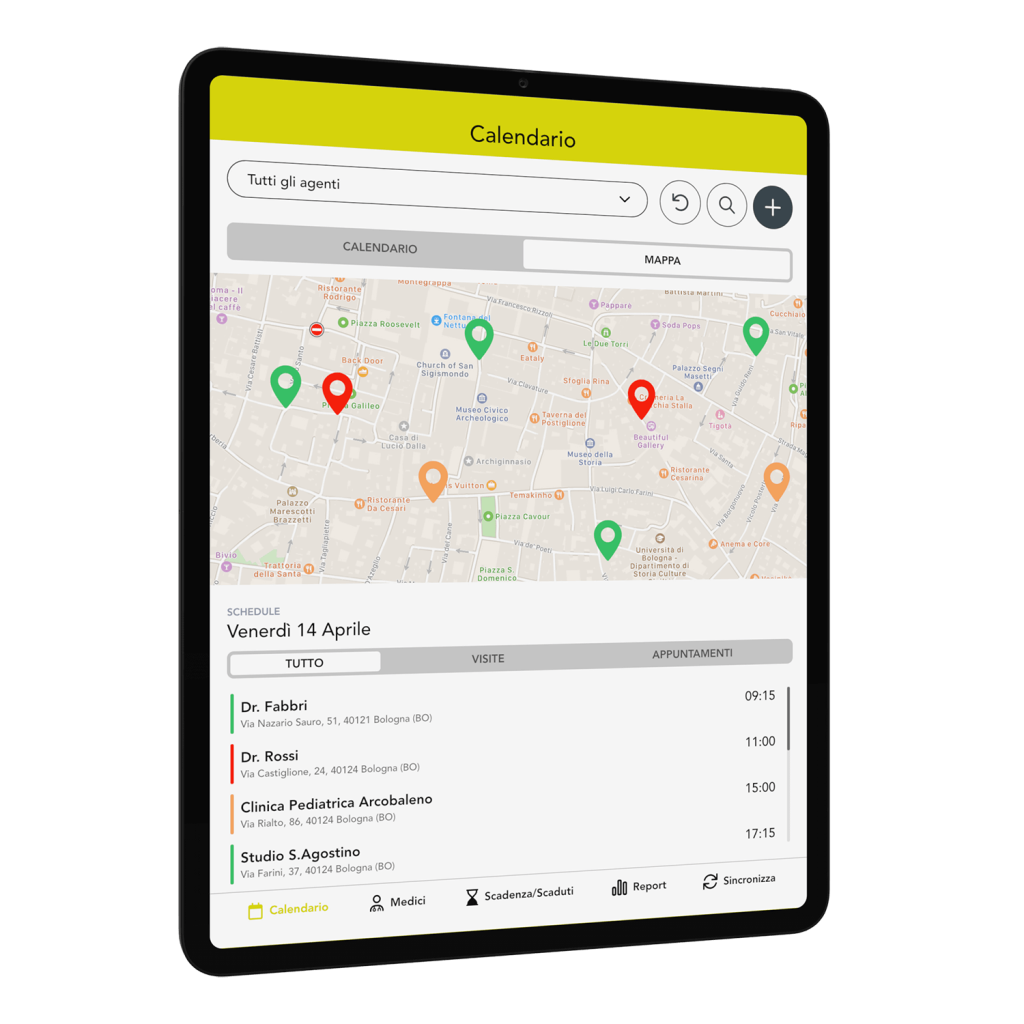 Calendar
Overview and management of appointments and visits, on the calendar and on the interactive map. Medical Sales Representatives can view visits and appointments on the calendar and on the interactive map, schedule new appointments, rearrange those previously set, view upcoming or expired visits.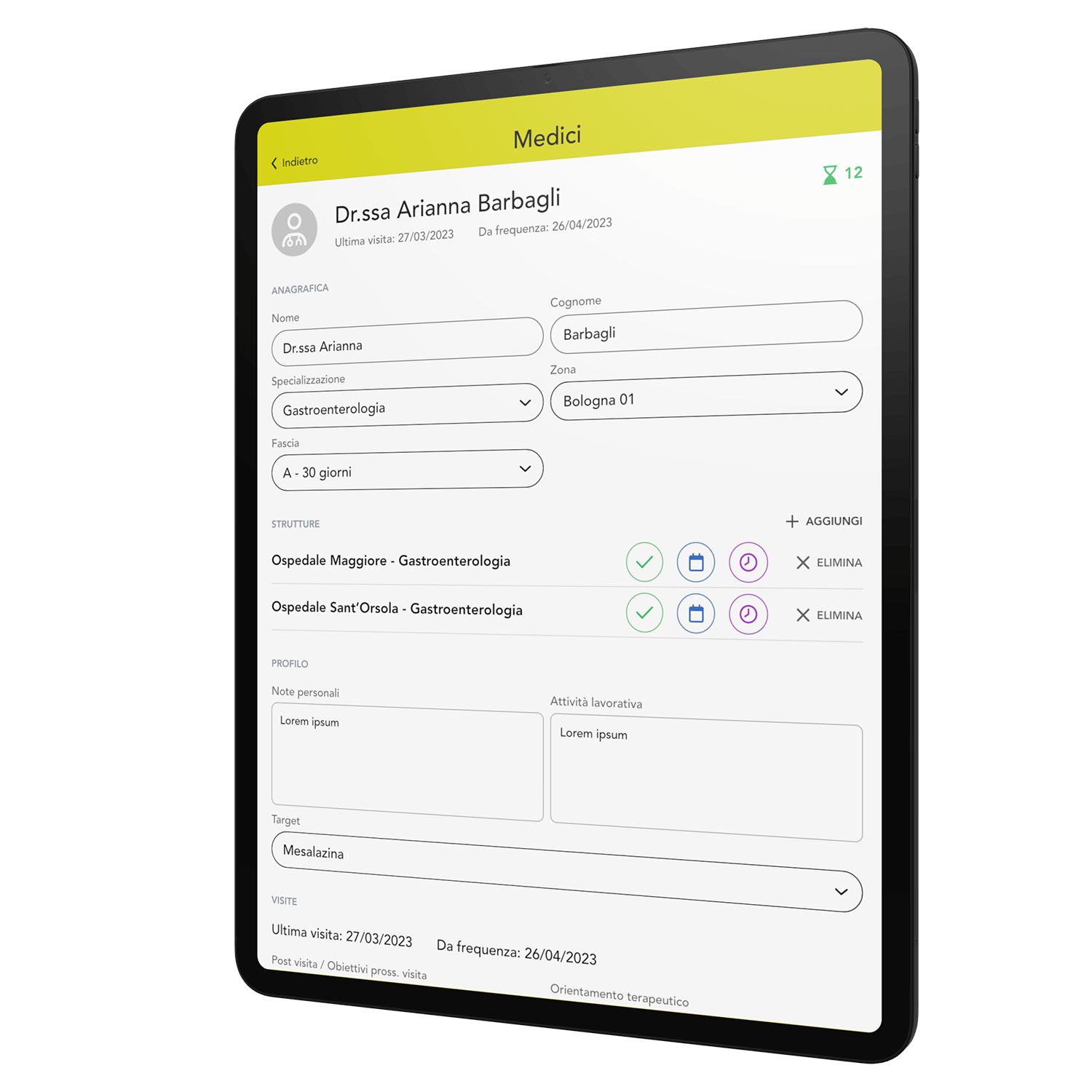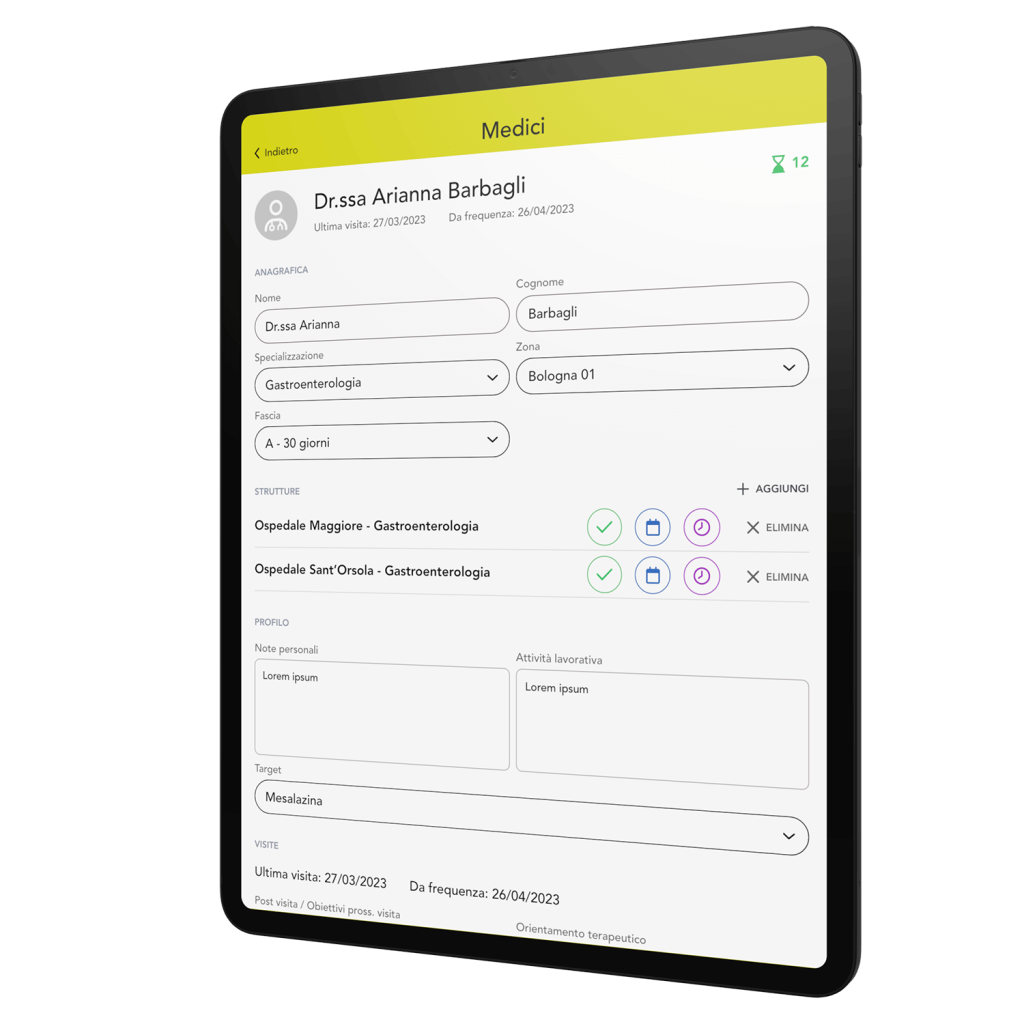 Doctors
Complete registry of doctors and associated structures. Medical Sales Representatives have a complete audit at their disposal: personal data sheets full of data relating to doctors and hospital facilities. Possibility of profiling interlocutors based on therapeutic orientation, managing visit frequency and visit history, with information on the last visit made and the next scheduled appointment.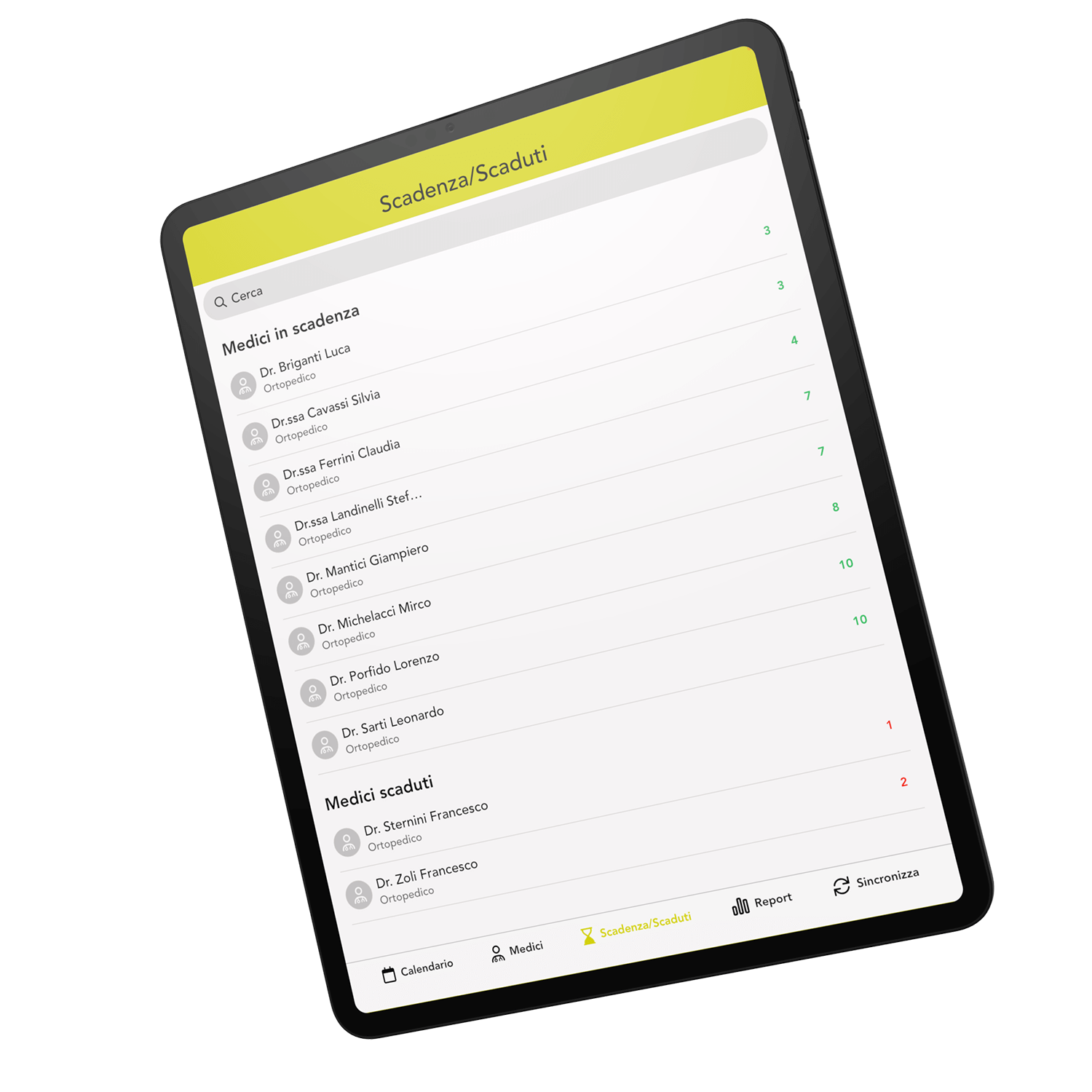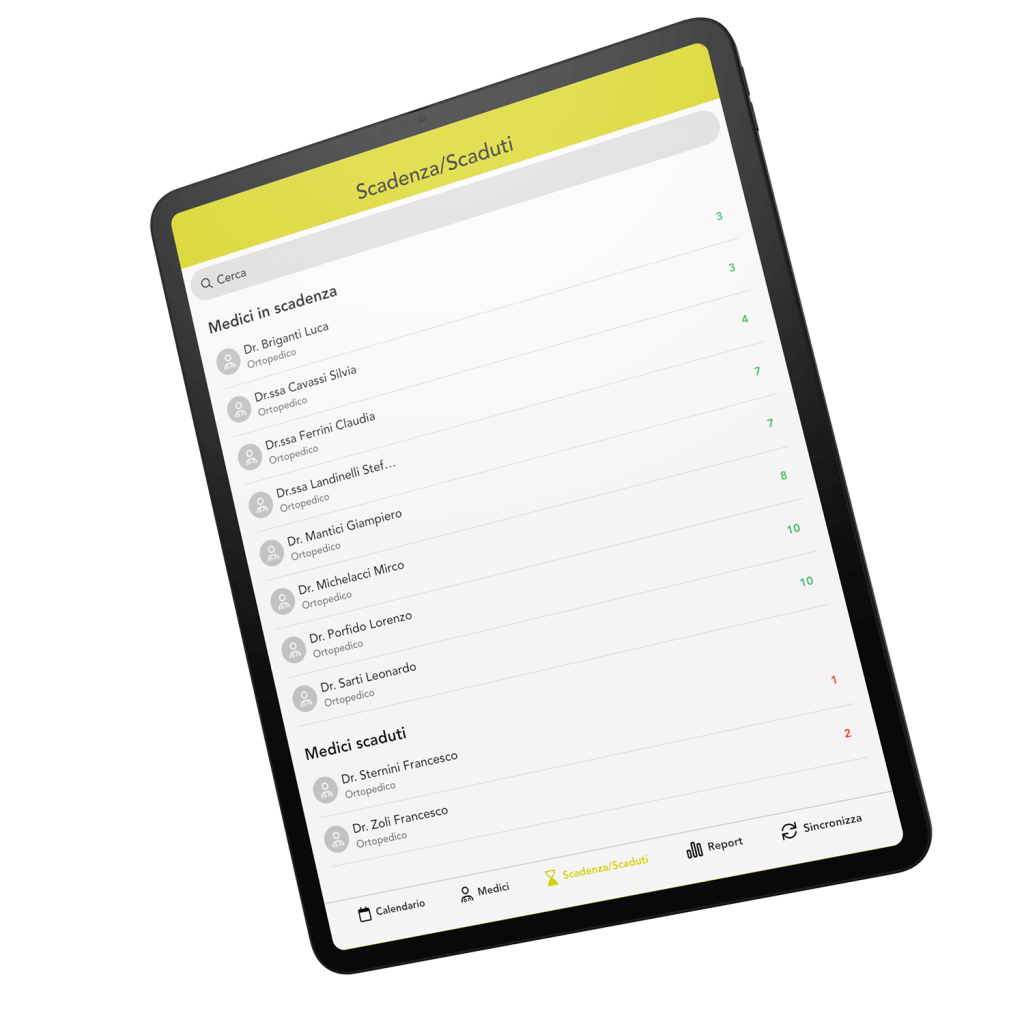 Expired
Management of the visits and appointments schedule: possibility to visualize, at a glance, the scheduled visits and those about to expire. Reminder of appointments and visits.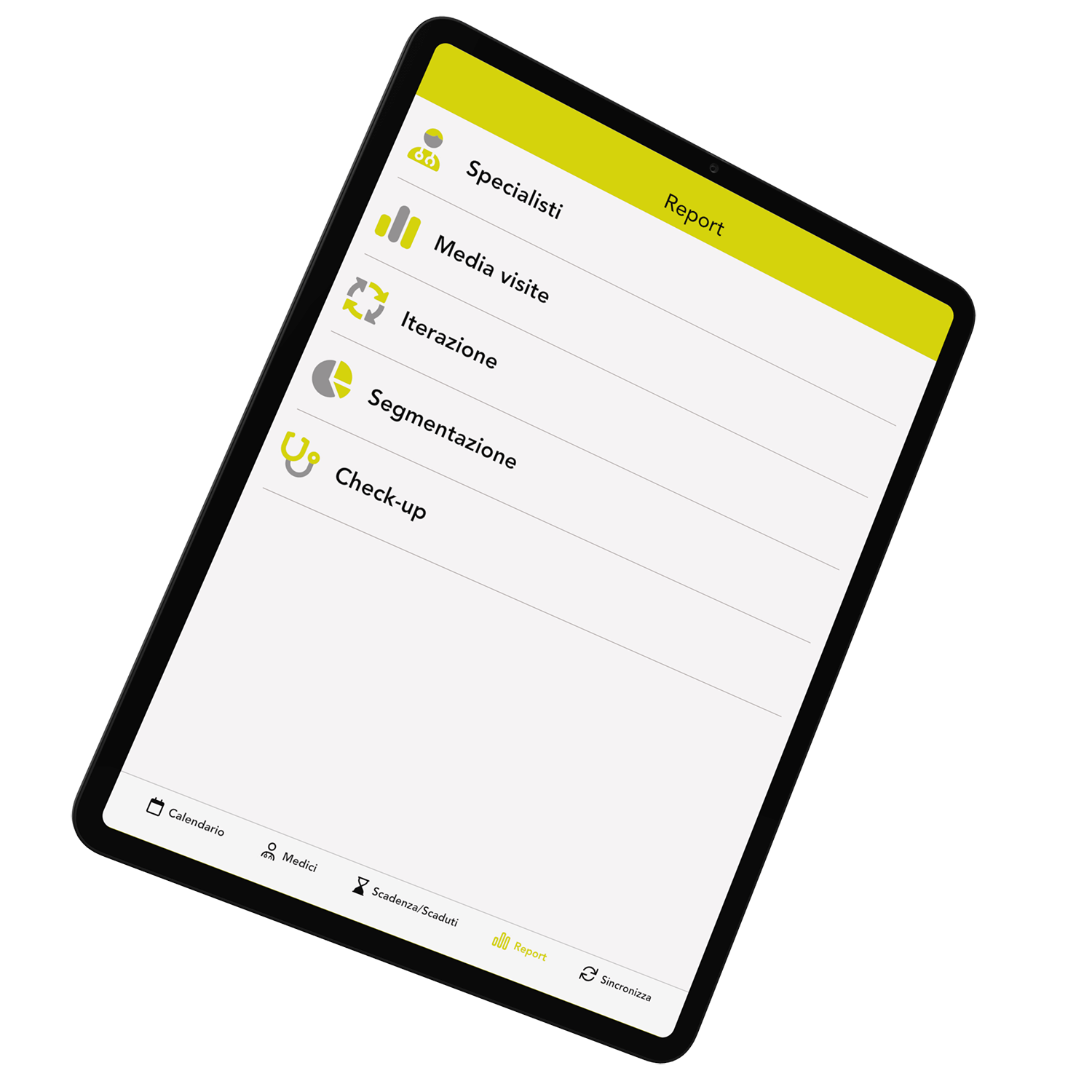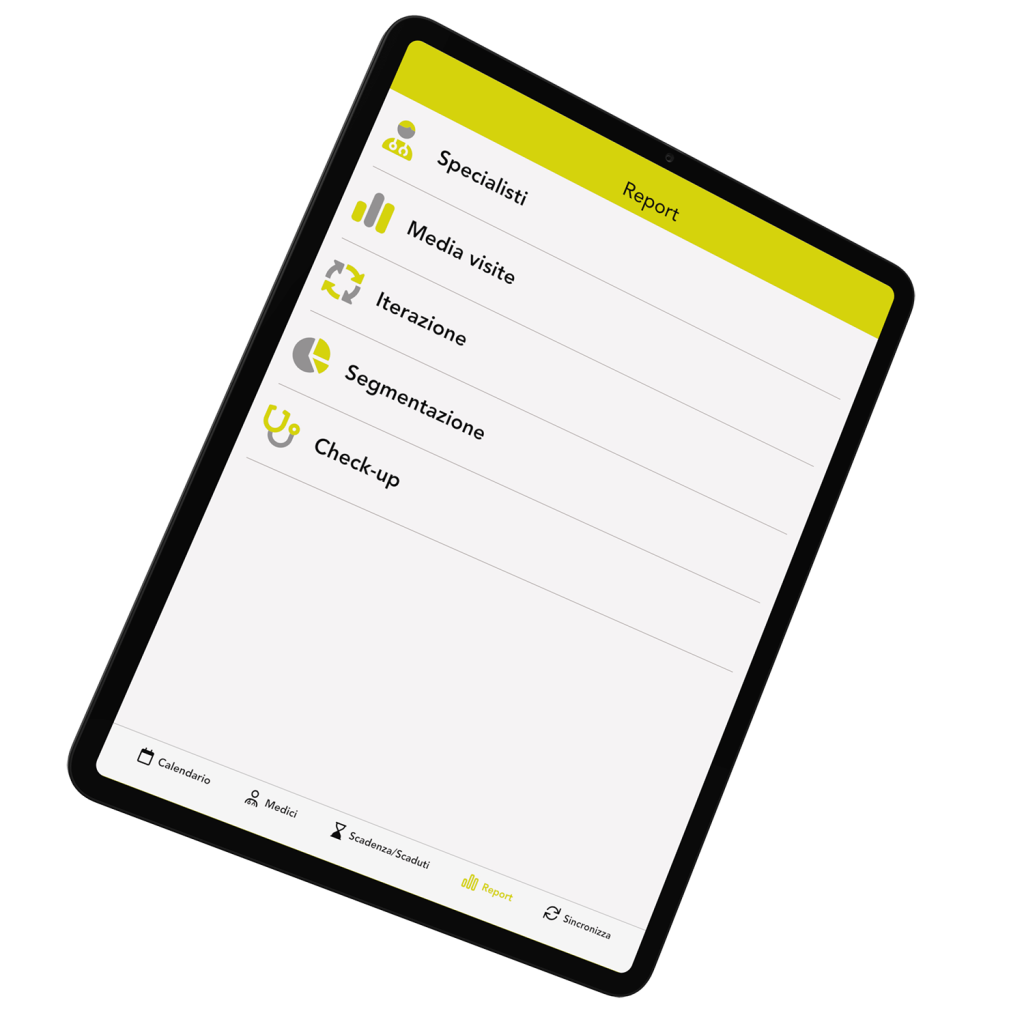 Reports
Statistics and reports on your activity. Medical Sales Representatives can monitor and analyze their work thanks to the statistics: the visits made, the related results, the monthly visits and the annual visits history.
Synchronization
Possibility to synchronize all data, information always updated and saved on the device.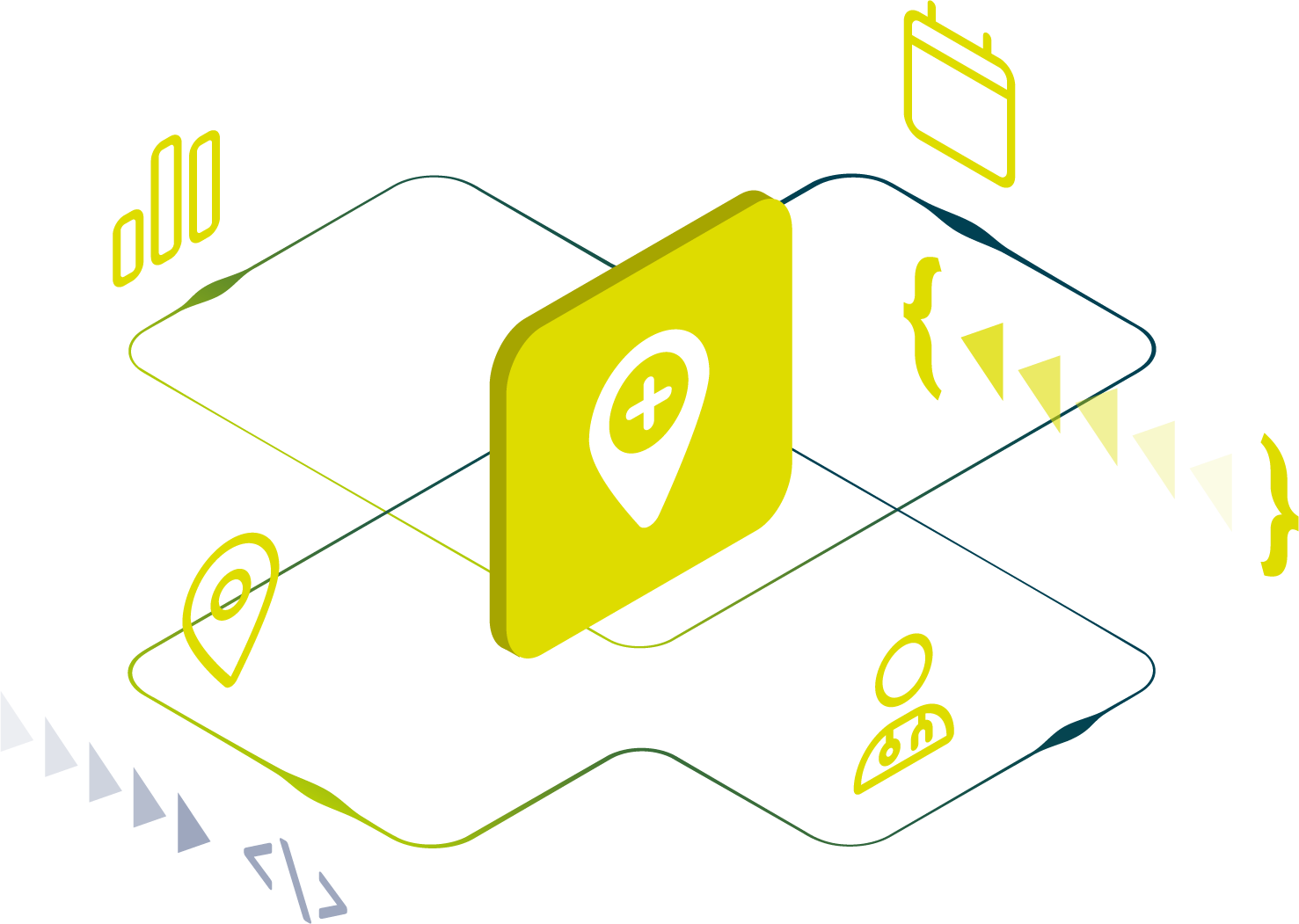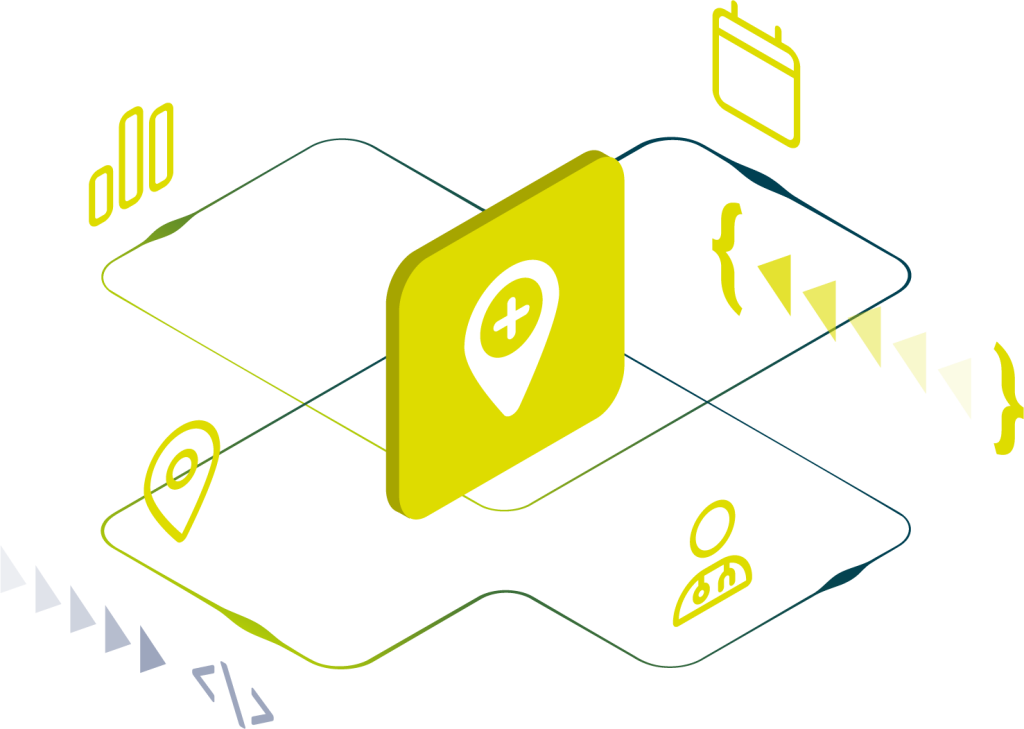 App for Medical Sales Representatives 
Med Travel is available for iOS Tablet, it works offline. It is an easy to use app, it saves time, costs and resources. All data can be exported in Excel format and are always safe, thanks to the Cloud structure for saving and exchanging data with ERP. It can be integrated with any company management system.