Facilitates the work of technical operators and automates business processes. The App is meant for technical interventions and sending reports. It allows you to work in mobility, save time, reduce errors, keep track of work from a single point. You can have reports signed by customers directly on the App, exporting all the data to the company management system. Tech Away works offline.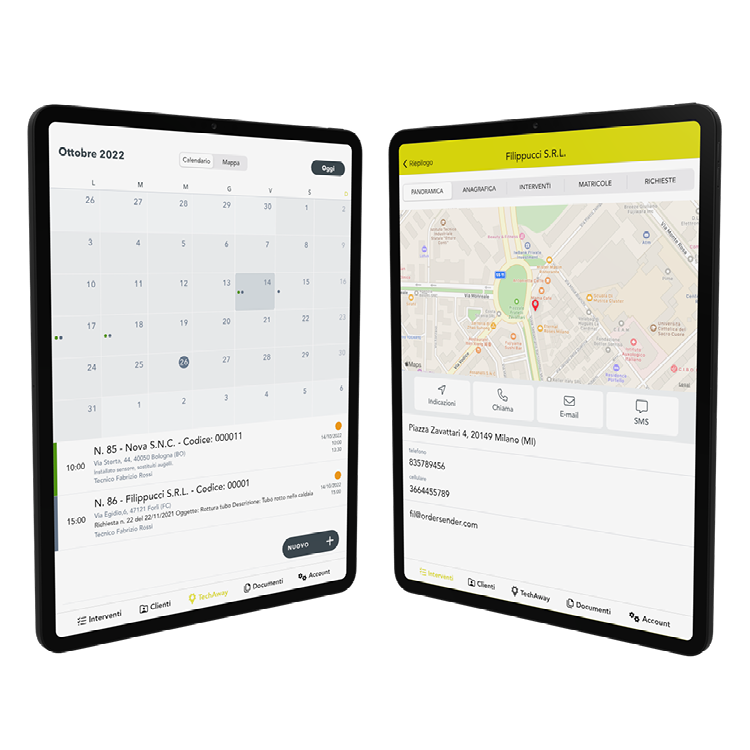 Technical interventions and reports sending
Carry out technical interventions and send reports on the go, save time, costs and resources, reduce errors. Available for Smartphones and Tablets, iOS and Android, it works offline.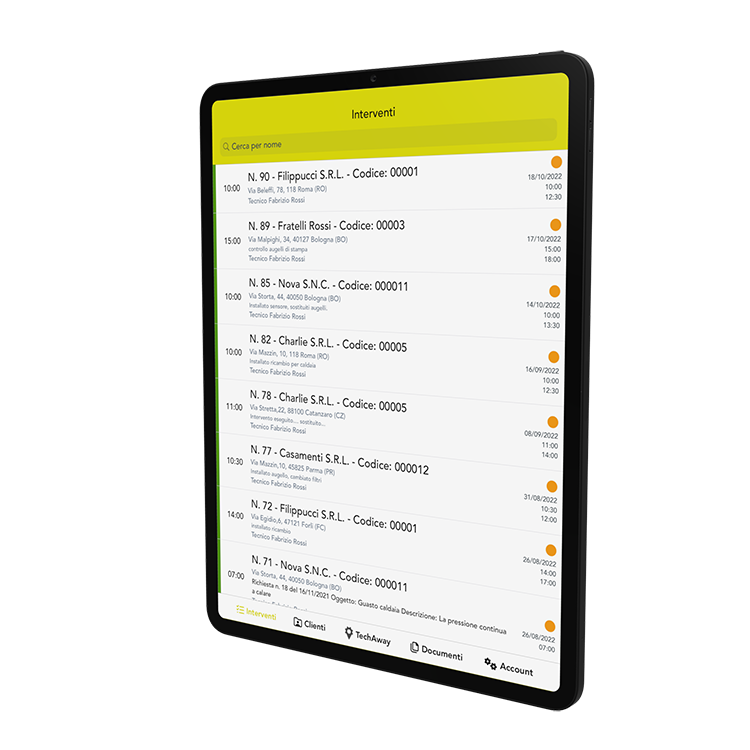 Assistance from a single point
In the field, the technical staff manages each activity and sends reports in a fast, efficient and optimized way. In the Company, the operator controls all the technical interventions, their periodicity and programming from a single station.
Discover other products