Order collecting and sales network management software for your company. Maximum efficiency in the sales process: it improves agent productivity, reduces order processing times and typing errors, manages over 500,000 products. OS Enterprise is fully customizable and can be integrated with any ERP.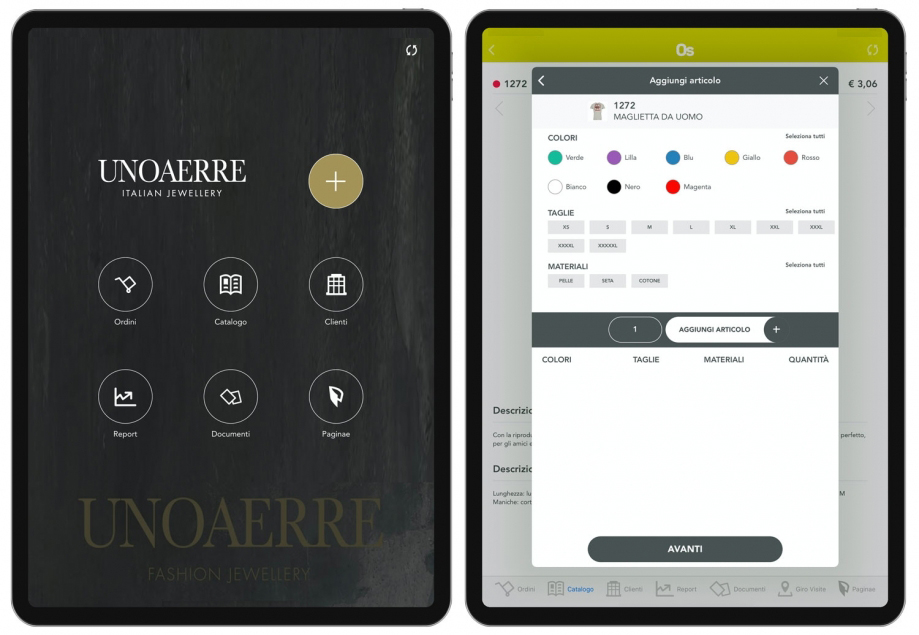 Customizable App
OS Enterprise is a software that can be customized according to the needs of your company. Simple to use, powerful interface: capable of handling over 5000,000 products. Available for Tablets, iOS and Android. It works offline.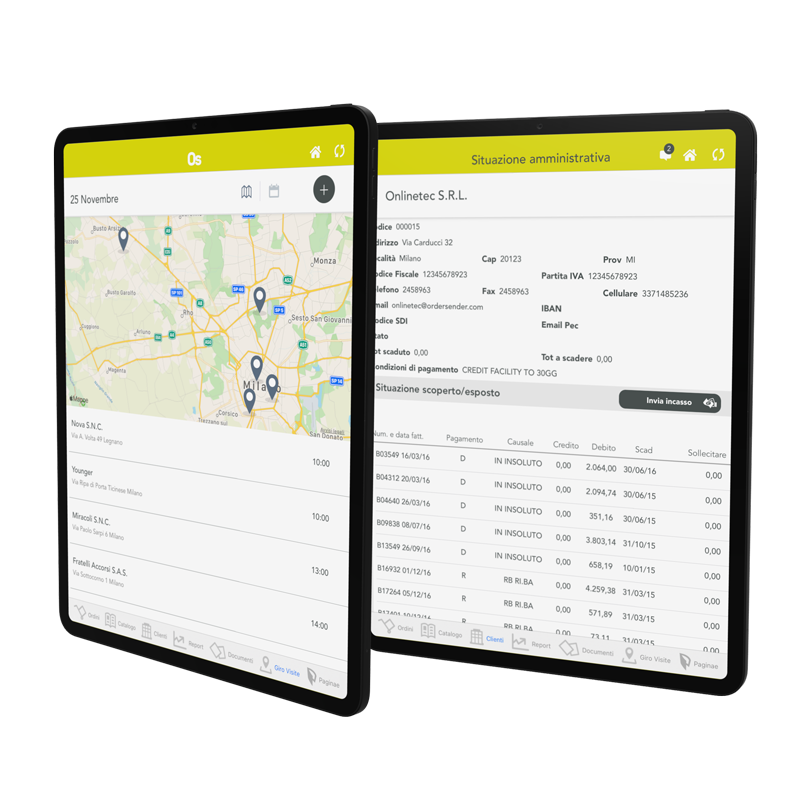 CRM Sales Network
OS Enterprise is a CRM for the sales network: it allows the systematic organization of customer information and its related management. Data are always safe thanks to Cloud backup. It works offline.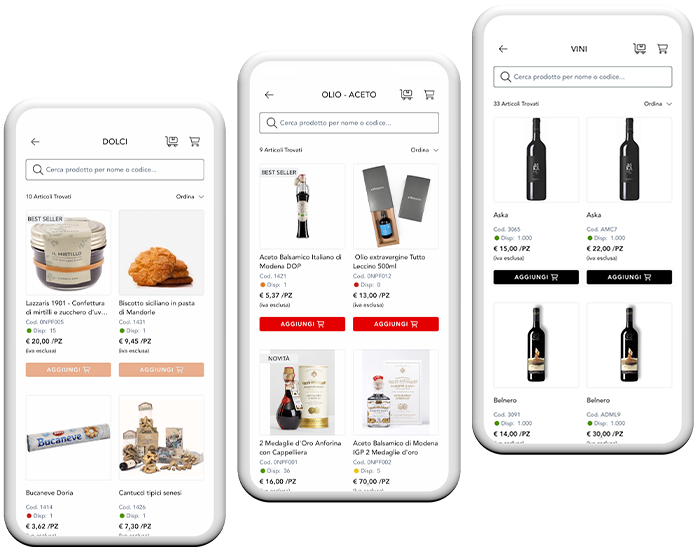 OS Retail
B2B Ecommerce in your Customers' pocket. All our experience gathered in 6 inches. OS Retail is a real B2B E-commerce on Smartphone.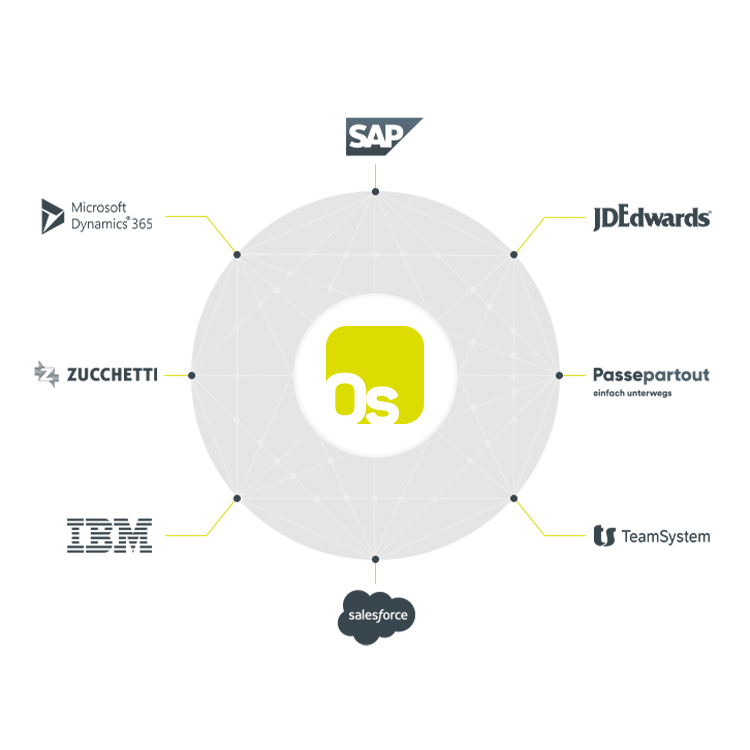 Integration with the ERP
OS Enterprise can be integrated with any corporate ERP. Automate data import and order/quotation export. Maximum efficiency: eliminate order management times, eliminate typing errors.
Discover other products