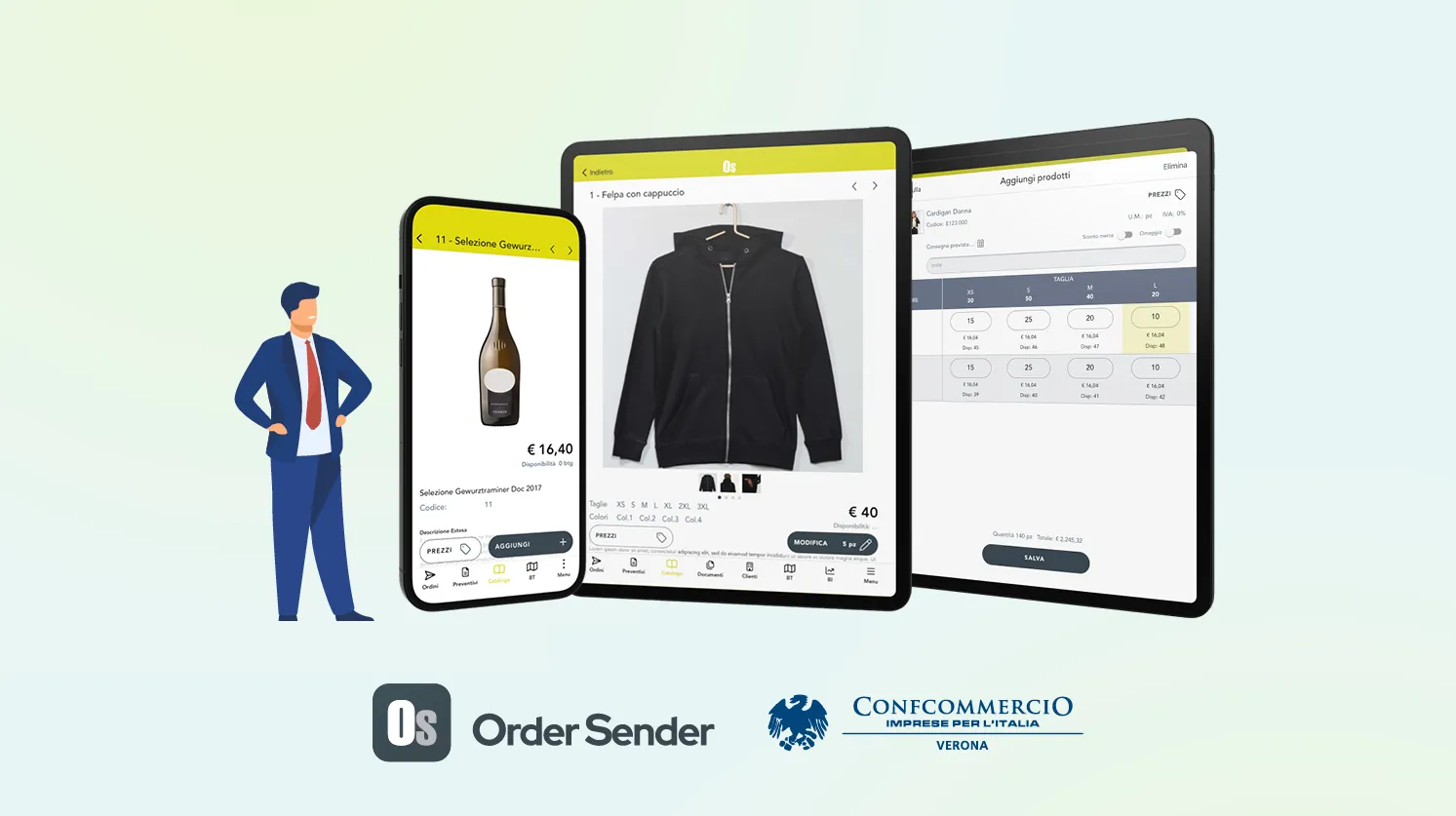 Order Sender: Event for Sales Agents
Order Sender: Event for Sales Agents. Our Order Sender order collection App, dedicated to Sales Networks and Commercial Agents, protagonist at the Verona Confcommercio.
A free event aimed at all salesmen, sales agents and sales networks. We will show all the advantages of our Order Taking Software, developed 10 years ago by Cosmobile Software House.
Software that has never stopped updating and improving itself, with new features, optimizations, add-on modules.
The Order Sender event will be held at Confcommercio in Verona: Monday 18 September 2023, from 18.30 to 20.
SUBSCRIBE!
App for Order Sender Commercial Agents
Automate order collection from mobile. Optimize your work and your sales.
Event Program Confcommercio Verona:
Order Sender: Order collection app for Sales Agents
Automate the acquisition of orders from the Web, Smartphone and Tablet
Save time and costs
Reset errors, work offline
Manage multiple clients
Ease of use, even without technical skills
Optimize your sales and your work
Software Promotion for Commercial Agents
The Software Order Sender reserves a special discount dedicated to all members of Confcommercio Verona: Order Sender Business at 50% (valid for the first year of subscription).
Order Collection Software for Order Sender Agents
Order Sender is the No. 1 order collection App in Italy. In these 10 years it has revolutionized order collection, optimized the work of thousands of sales agents, saved over 20 tons of paper, earned thousands of free hours. Among its additional modules: Digital Product Catalogue, Visit Tour, B2B Ecommerce, Product Variant Management, Certified Personal Data, Agent Commissions.
Come and discover all the potential of Order Sender: optimize sales and your work, sell anywhere and in just a few clicks!
Can't participate? Try Order Sender free for 15 days.