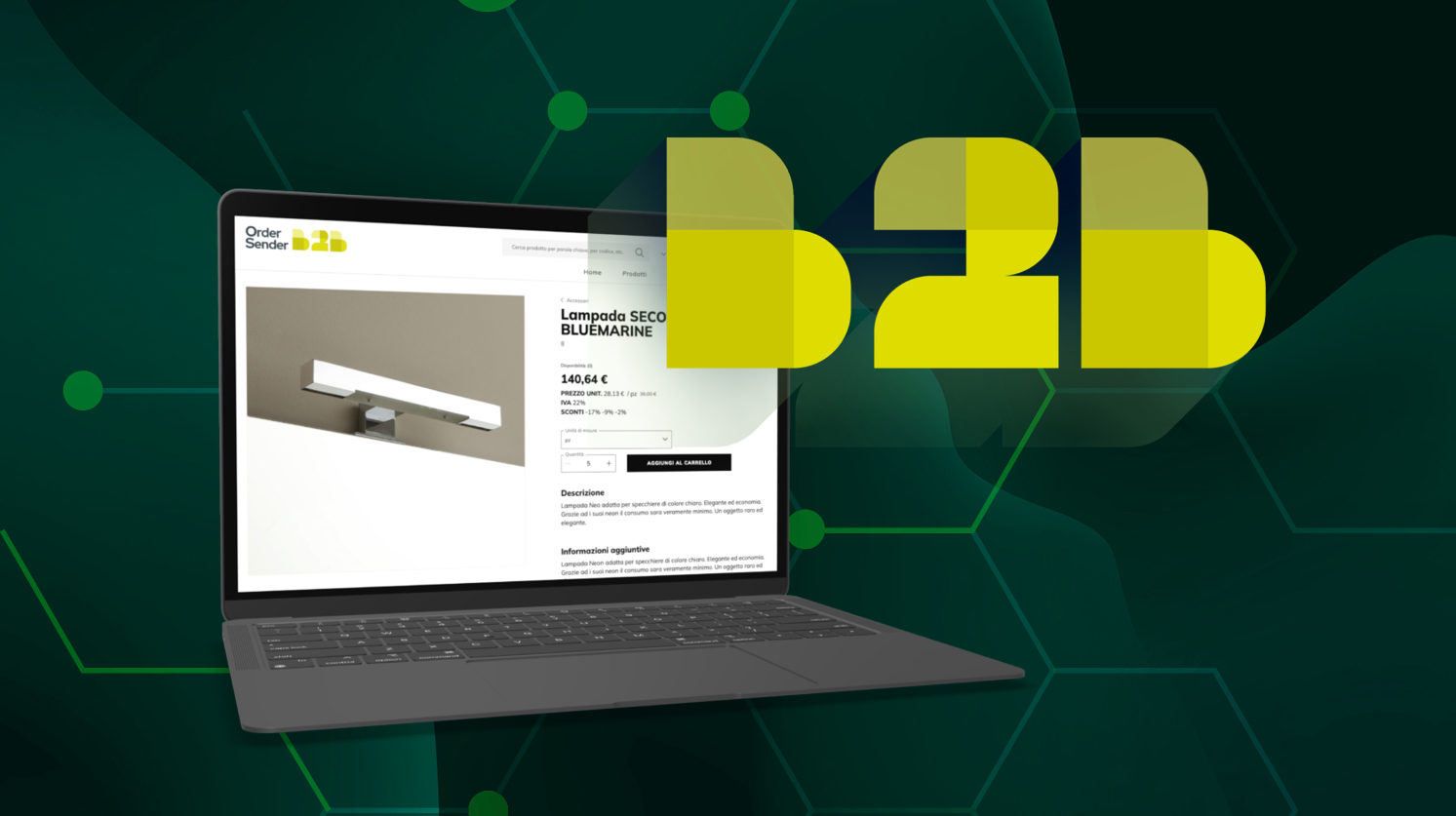 Our order collection App for sales agents and sales networks, Order Sender, now also becomes a B2B E-commerce.
Order Sender B2B is a professional E-commerce that allows you to manage your customers' orders.
B2B e-commerce for your customers
A professional B2B portal dedicated to sales agents and sales networks who, by accessing their B2B Order Sender reserved area, can place orders in total autonomy.
Order Sender B2B offers agents the possibility to:
Send orders quickly and easily
Browse the product catalog with categories and subcategories, photo galleries and detailed info
Reorder products already ordered previously thanks to the reassortment function
See the complete summary of all orders placed with the order history
Have all customer data available thanks to the personal data sheet
Order Sender B2B also offers additional features such as variant management, excise management, additional language, API.
Order Sender B2B is an online platform that is always consultable and available for any device: Smartphone, Tablet, Web.
If you don't know Order Sender yet, try it for free, in its full version of Order Sender B2B, for 15 days