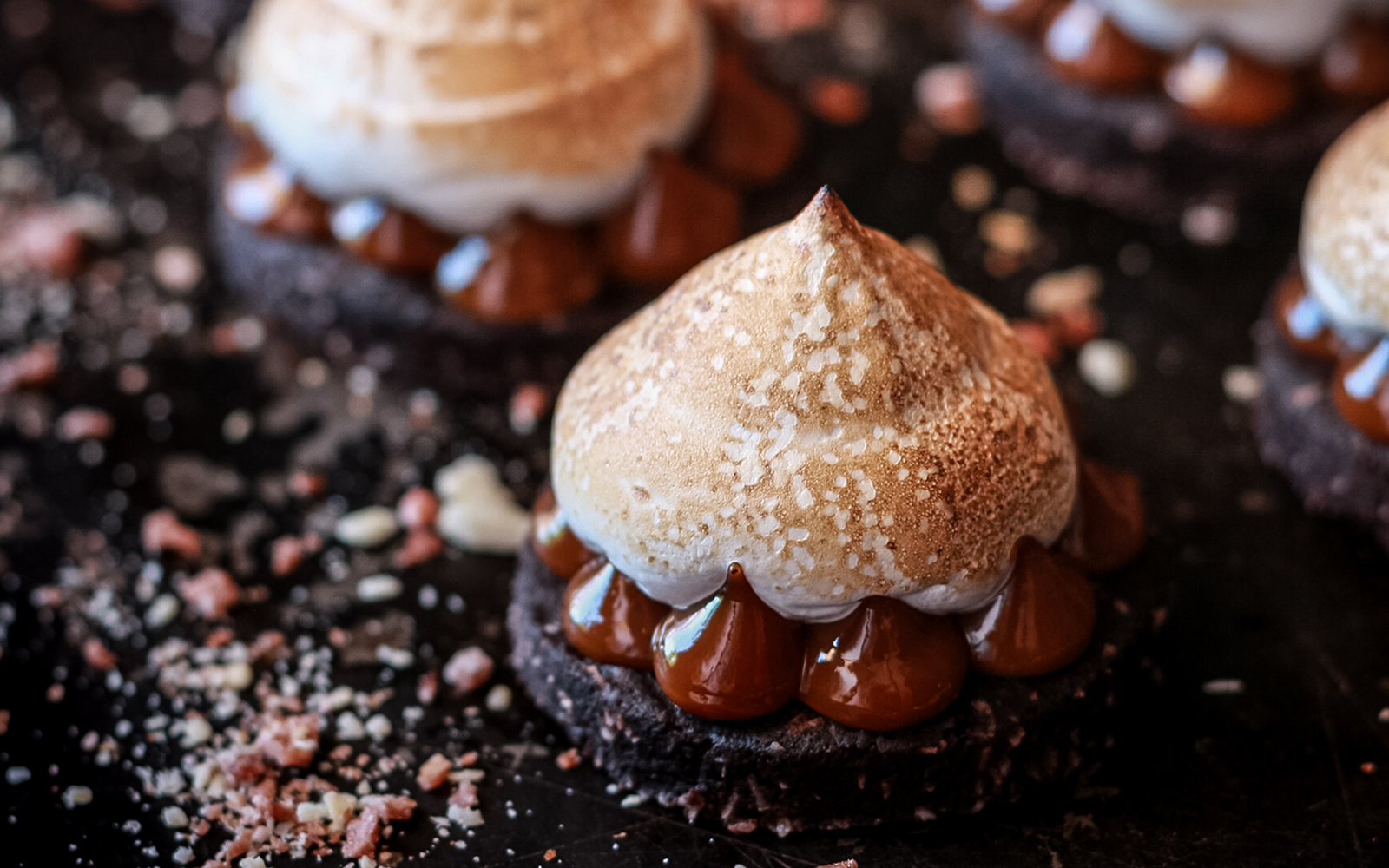 Saima is a point of reference in the B2B distribution of confectionery products: ingredients, semi-finished and finished products for pastry shops, ice cream shops, restaurants, cafeterias and bakeries. The Saima Group, based in Caserta, born from the passion and experience of Pastry&Bakery, has expanded over the years giving life to Saima Food Solution in 2021: a Saima branch based in Assisi (Perugia).
Links
Categories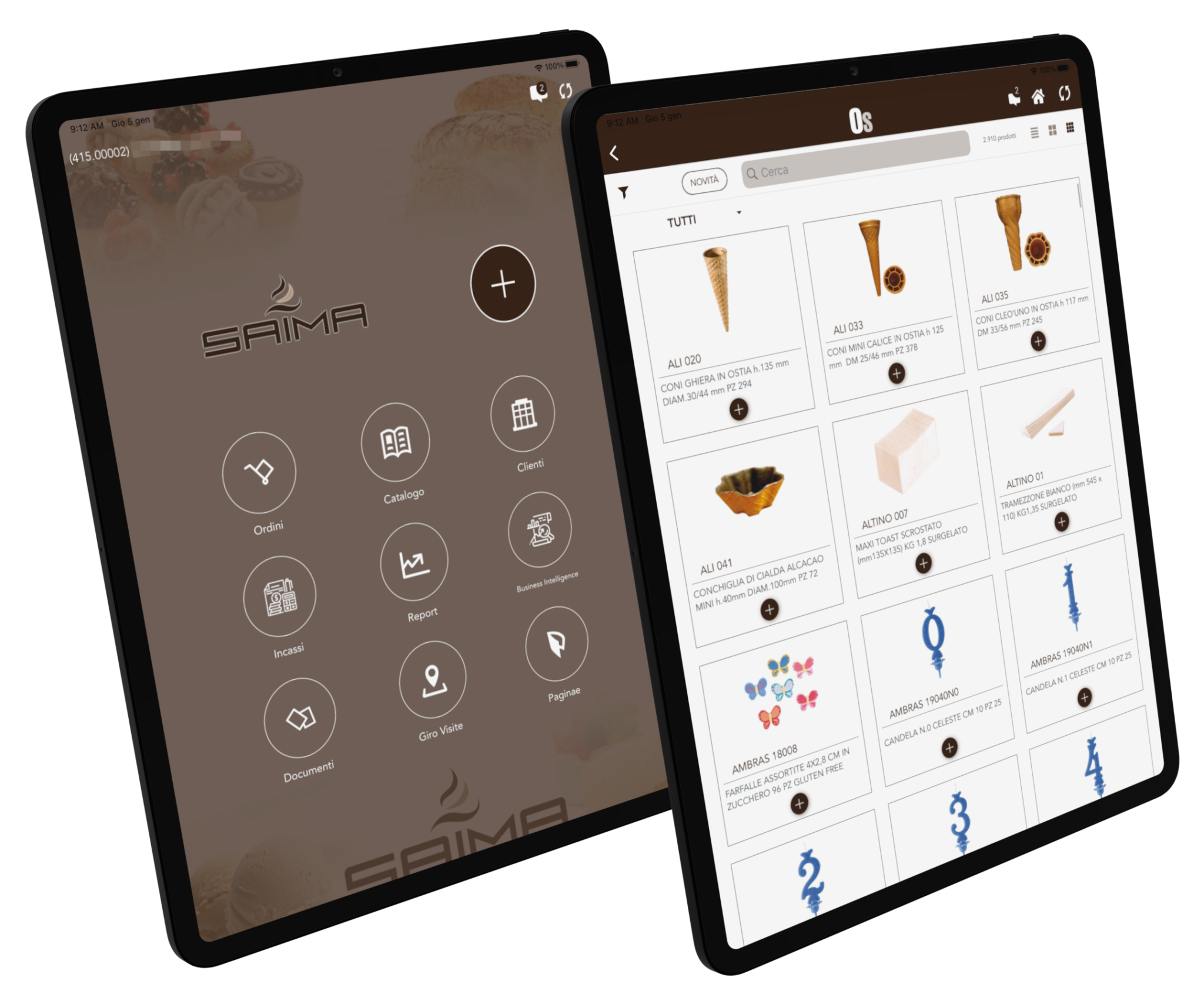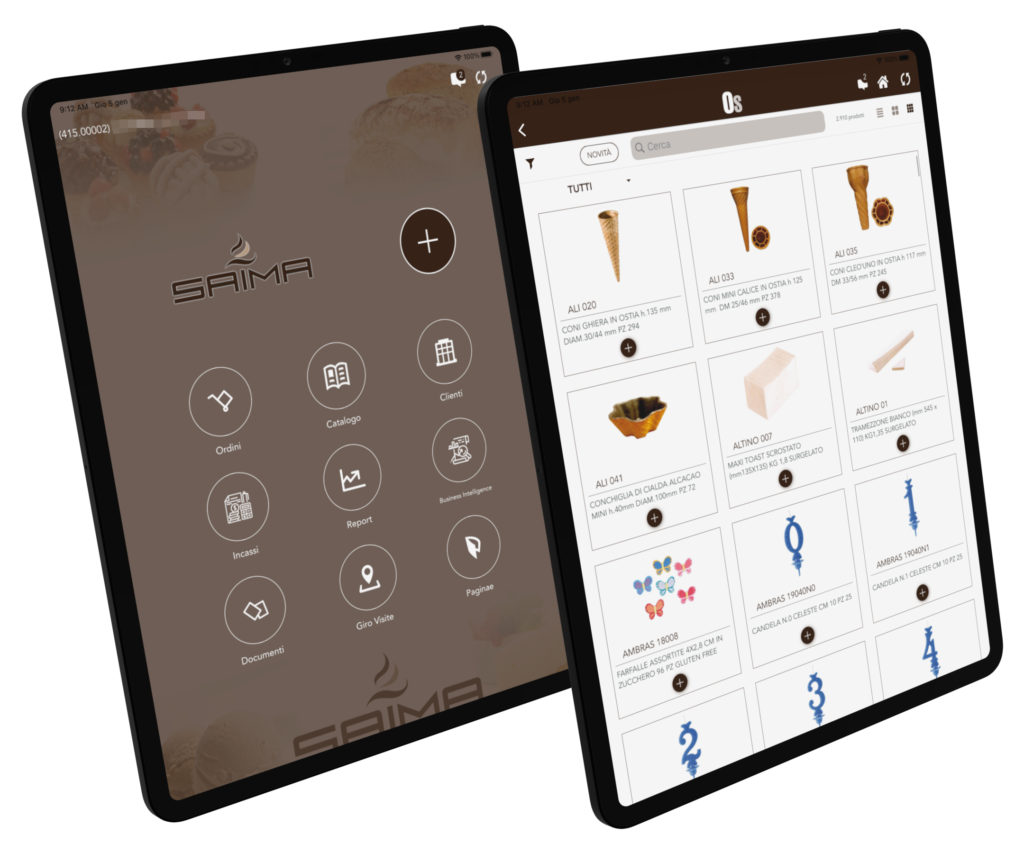 Needs
Centralized and more effective management of the Sales Force
Automate and optimize Order Collection
Possibility for Saima customers to place orders independently, thanks to a customized B2B E-commerce app
Optimize all company procedures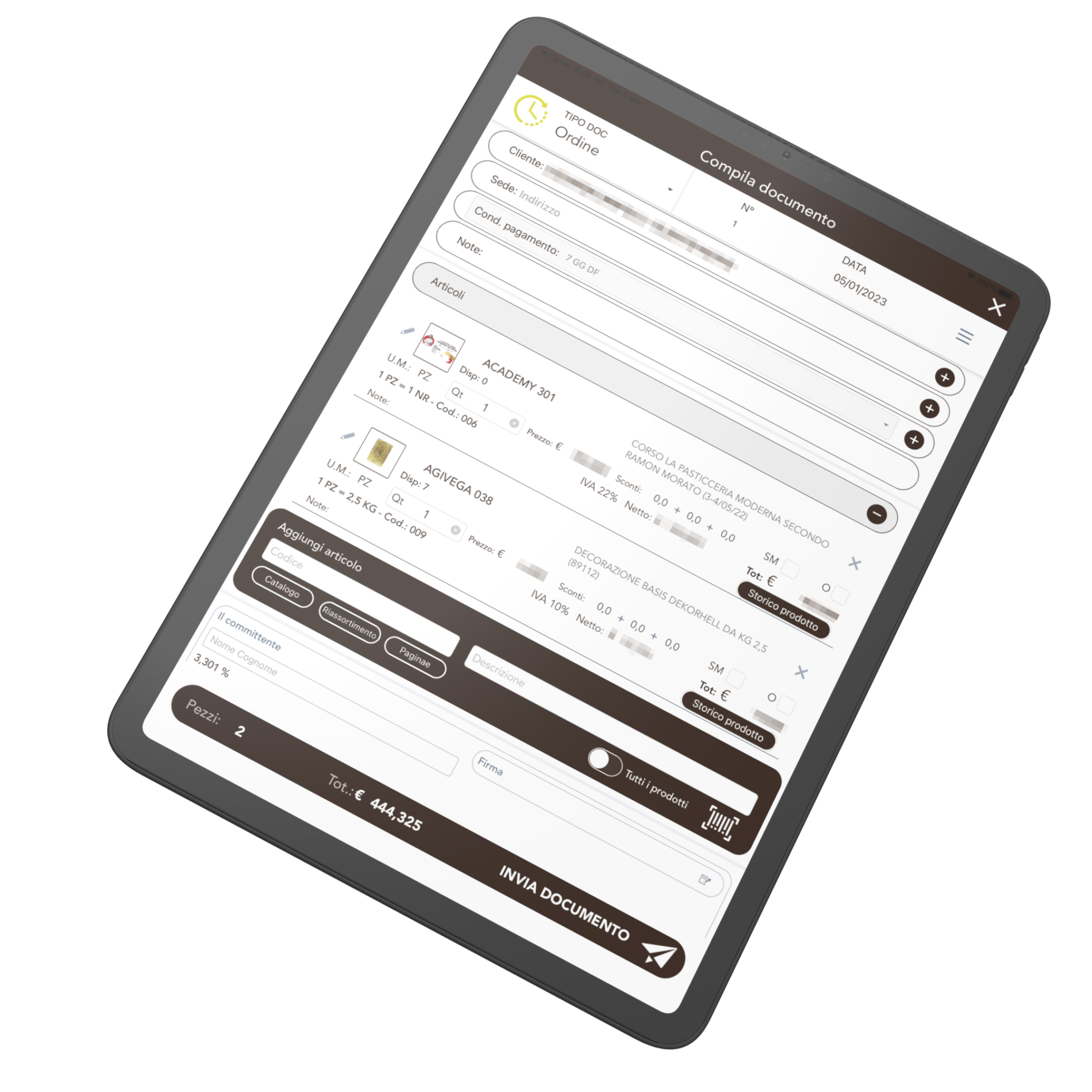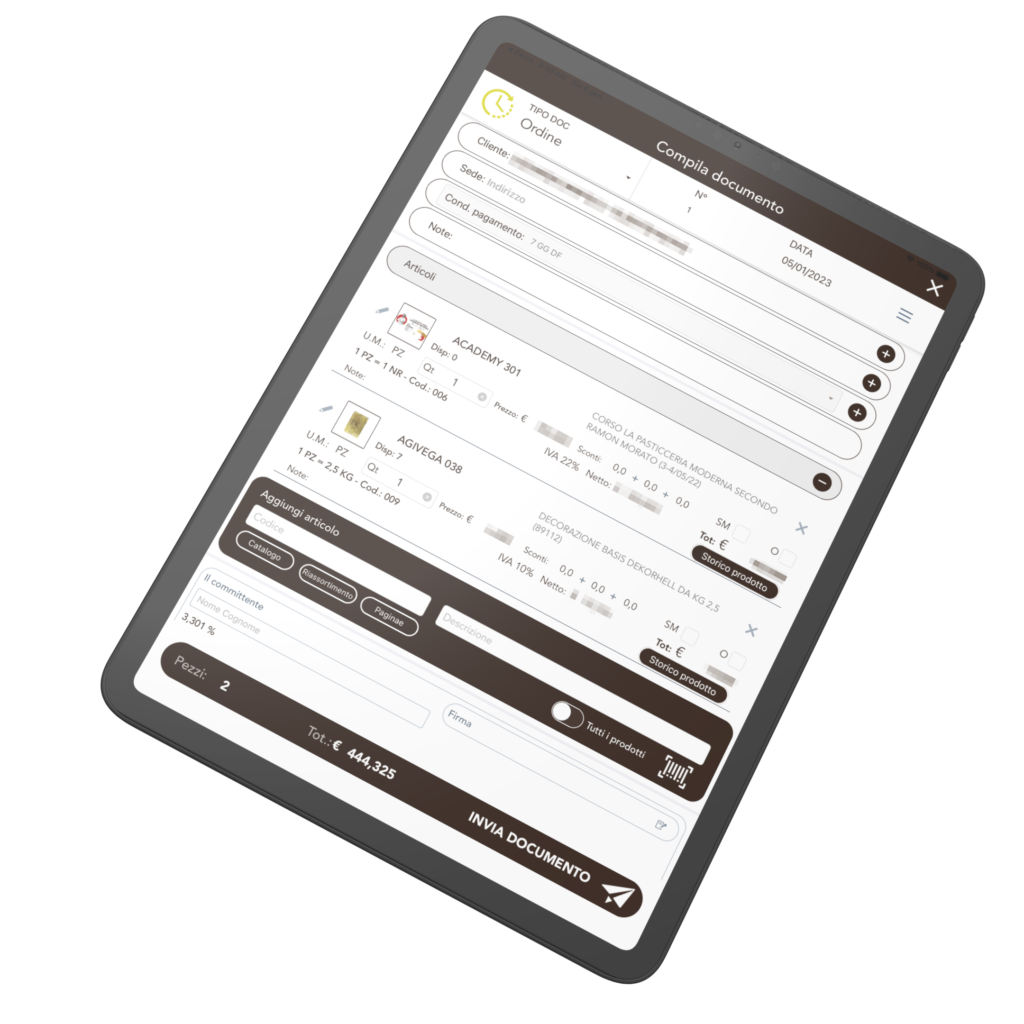 Solutions
Sales Force Automation Software
Saima has chosen, for its widespread sales network, with over 90 specialized sales agents for Saima, and more than 25 salesmen for the Saima Food Solution network, our OS Enterprise order collection and management software for the Commercial Network. The Sales Force Automation Software allows you to collect orders from Tablets and to manage the sales network in an effective, fast and automated way.
The advantages:
Automated order collection, from Tablet
Optimized sales agent management
Orders processed quickly and without errors
Better productivity of the sales network
Greater effectiveness of all internal business processes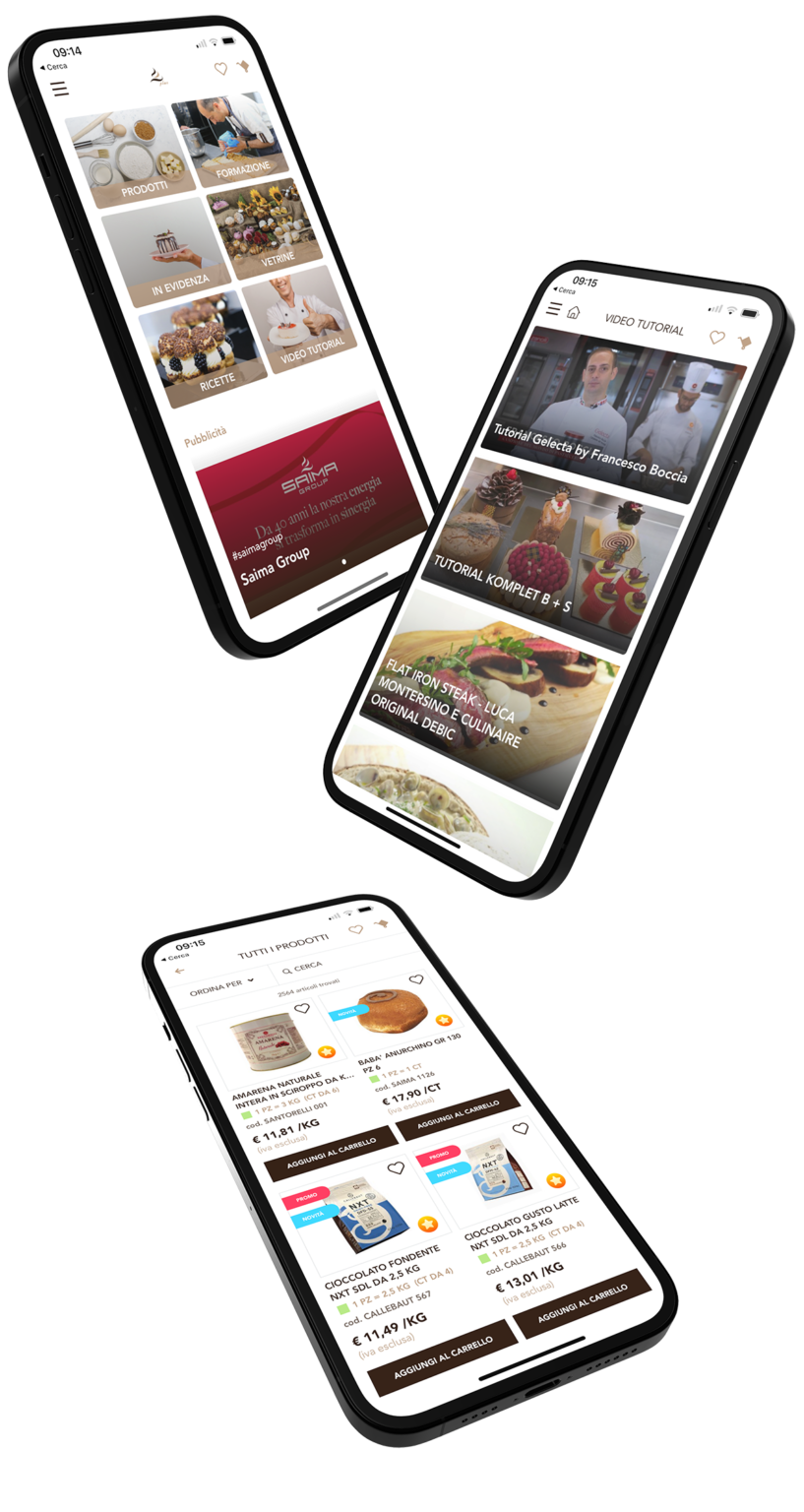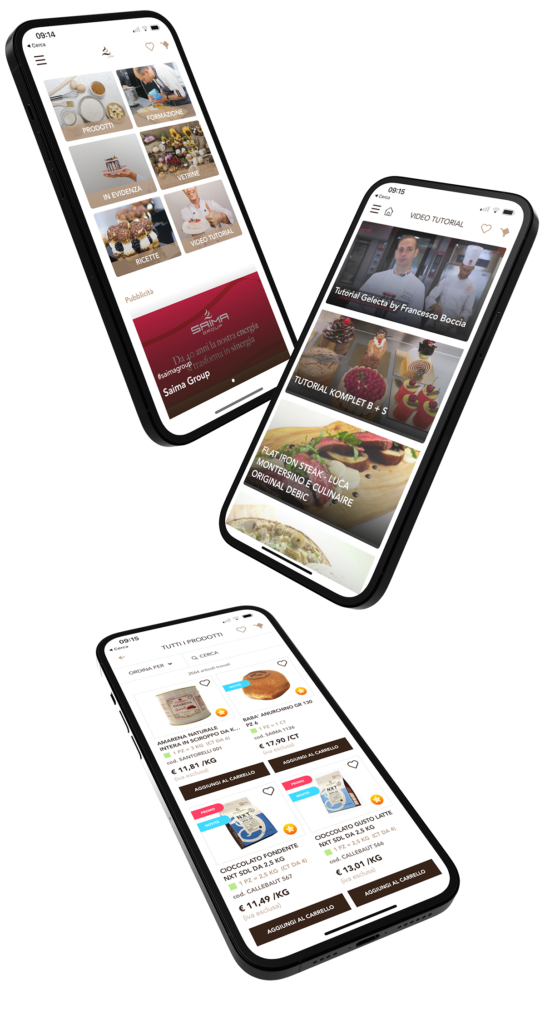 B2B E-commerce on App
OS Retail
To allow our professional customers to place orders in total autonomy, we have developed a Retail App, "Saima Plus": an extremely personalized B2B E-commerce integrated with OS Enterprise.
An E-commerce dedicated to Saima B2B customers, available on Smartphones and Tablets, even offline, to place orders, restock products, consult the catalogue, meet professional customers and interact with suppliers, all directly from the App. Thanks to the configuration on measure of the App, Saima Plus allows the management and purchase of Saima Academy courses, together with the video tutorial sections dedicated to professionals, up to an ad hoc section with examples of window dressing. Branded and totally personalized app, according to the needs of the company.
The advantages:
B2B e-commerce in your customer's pocket, always available and always consultable
Branded and fully customized app
App dedicated to your professional clients
Works offline
Possibility, for professional customers, to send orders, replenish products, consult the catalogue, all from the App, Smartphone and Tablet
Unique usability
Integration to the corporate ERP