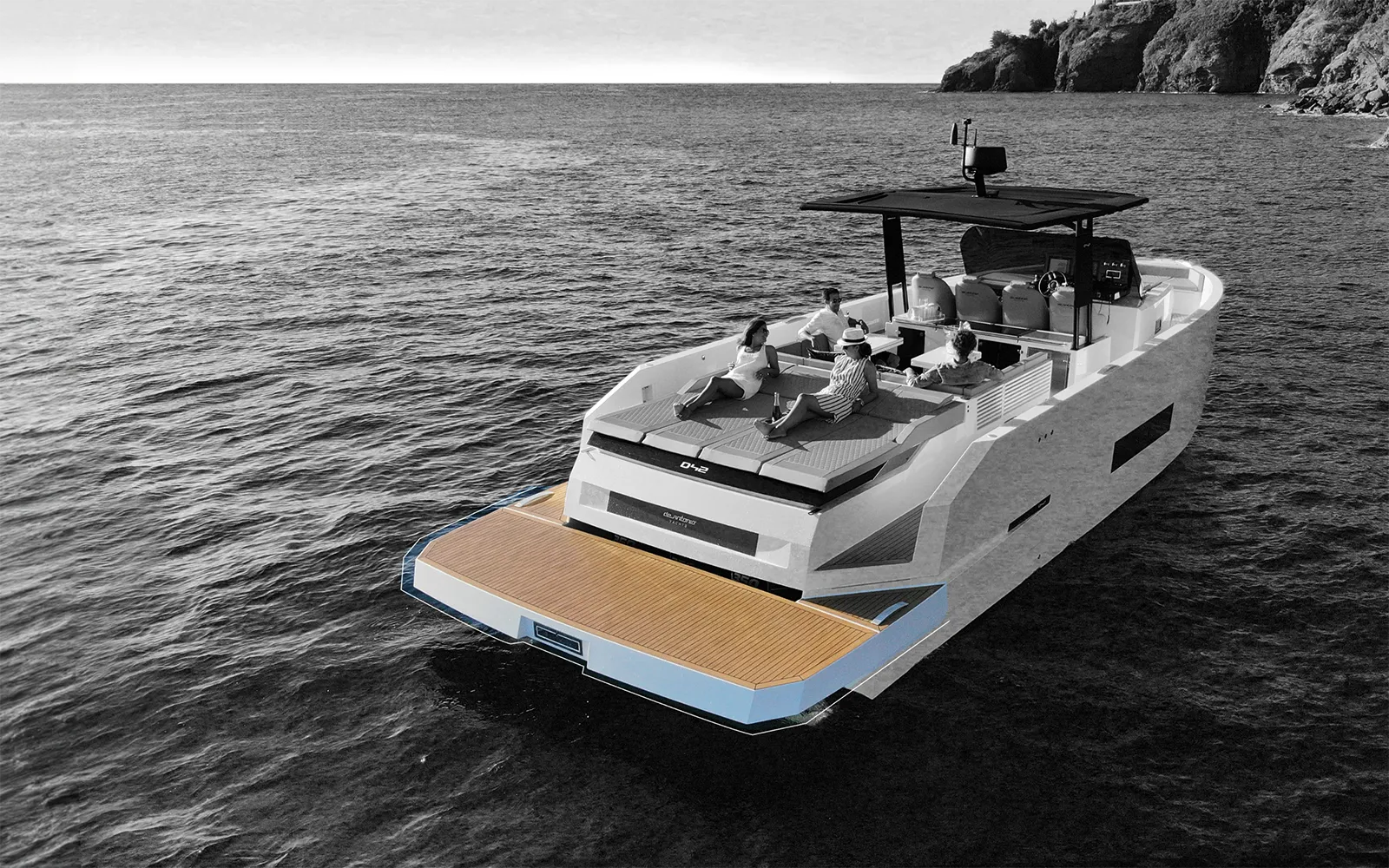 An advanced project that starts from the digitalization of the Product Catalogue, with centralized data management, up to the creation of the multilingual showcase site where you can browse the online catalogue. Possibility to find Opacmare resellers and distributors in all over the world, thanks to the Store Locator.

Protagonist of our Case Study Opacmare: world leader in the design and production of nautical components.

Opacmare, which has made product quality a priority choice, has chosen multiple digital solutions from Cosmobile.
Links
Categories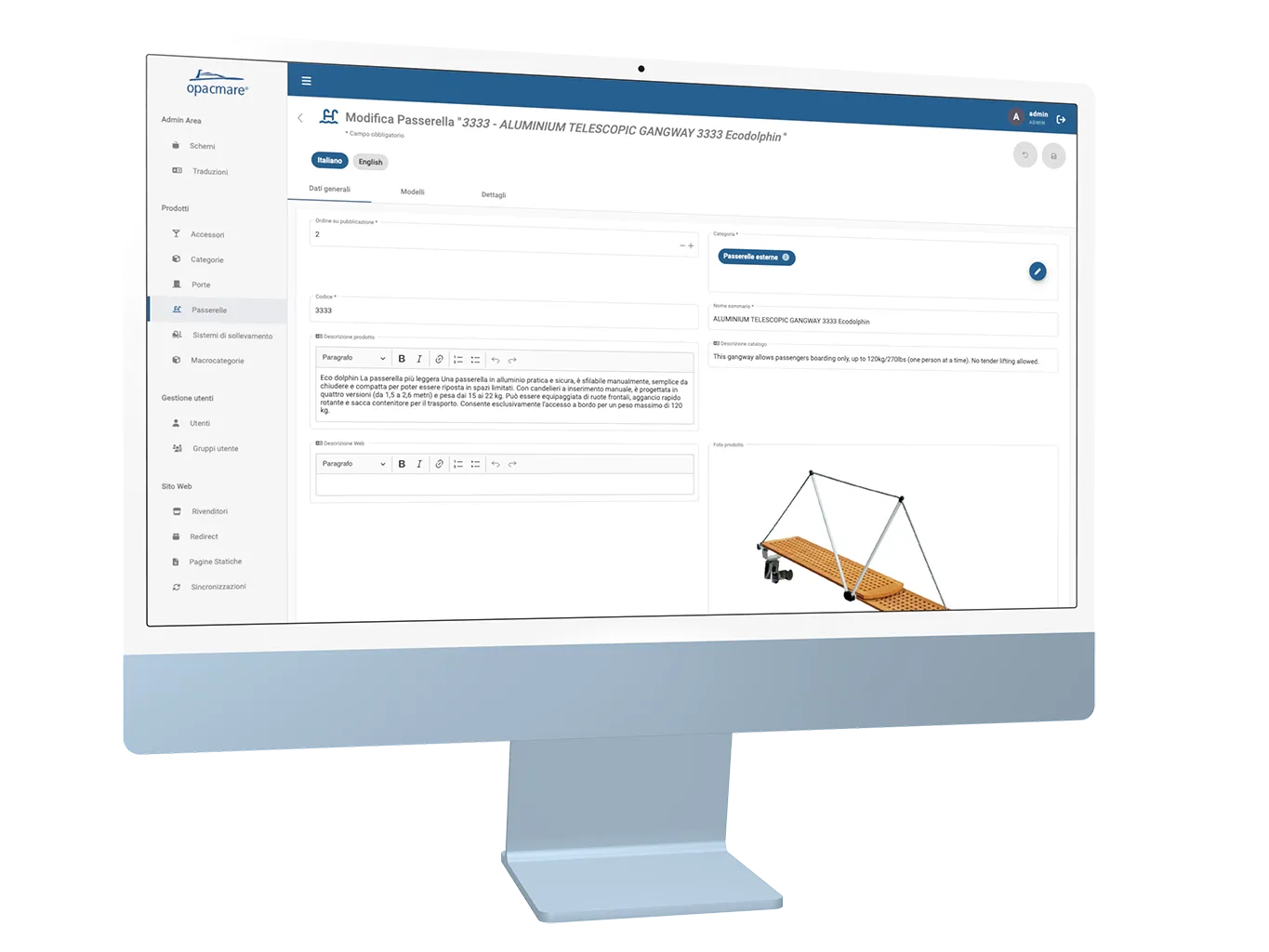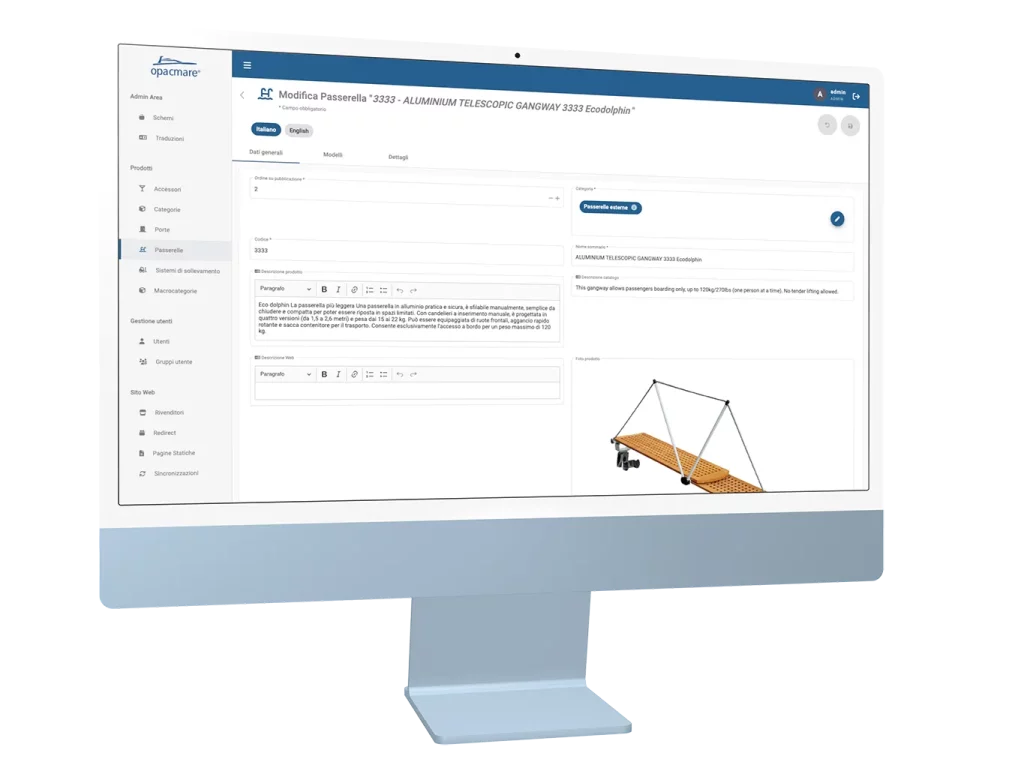 Needs
Digitization of the complete and personalized product catalogue
Centralization of product data in a single software
Refactoring of the showcase site to maximize user experience
Possibility of finding Opacmare resellers and distributors all over the world from the portal
Optimization of customer assistance to support them during and after the purchase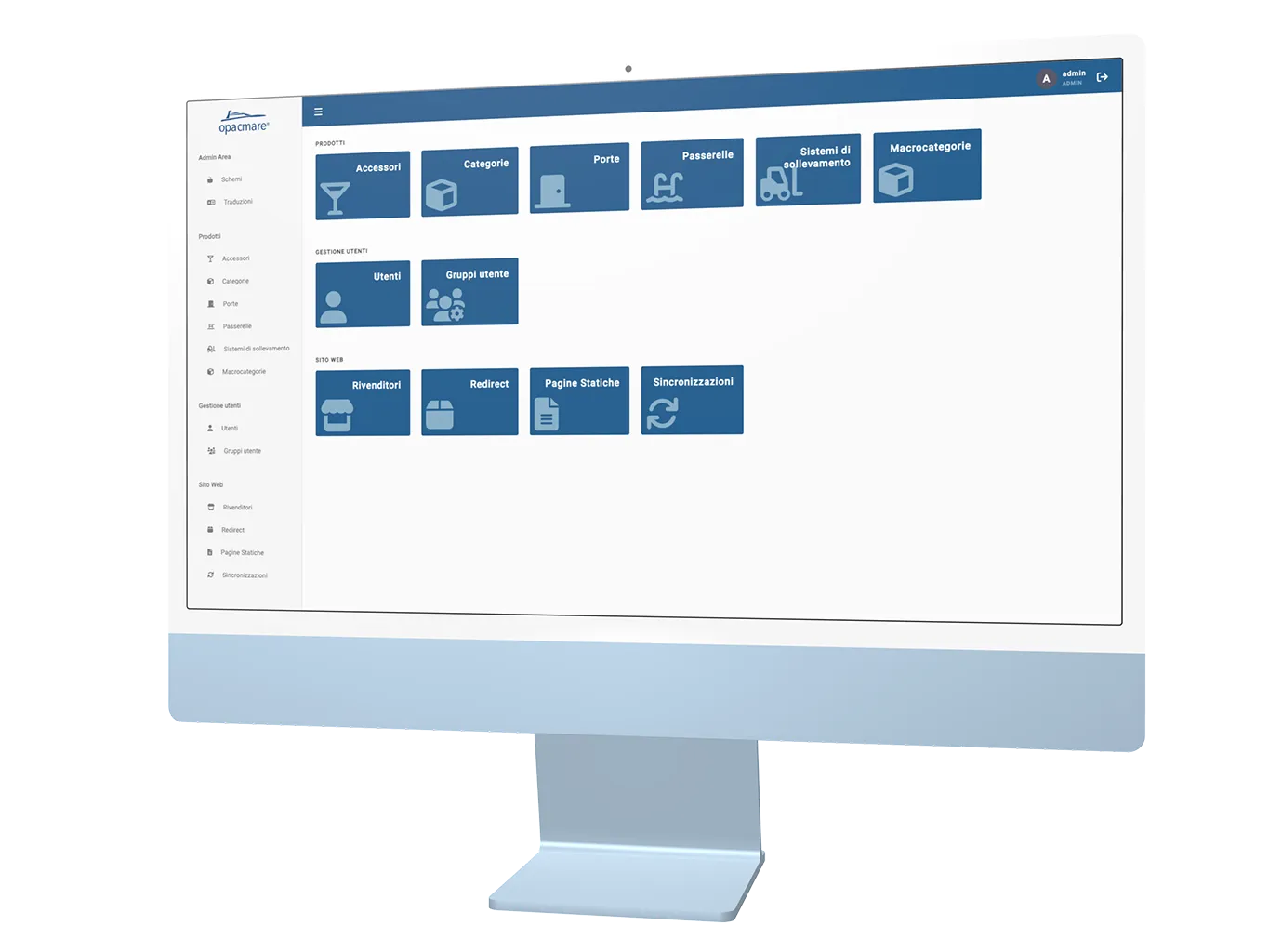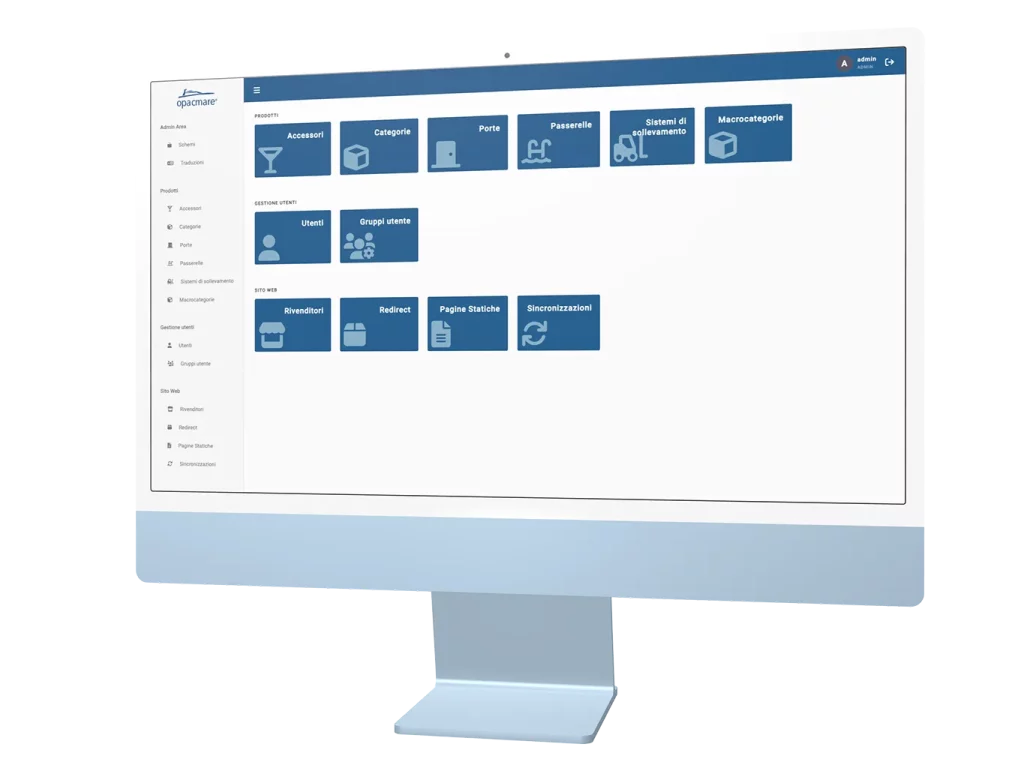 Cosmobile Digital Solutions for Opacmare
Digital Product Catalogue
PIM Software Categora
Centralization of all business processes linked to the Opacmare catalog with the Software
PIM Categora.
Digital, automated and personalized catalogue
Complete catalog with images, technical characteristics, descriptions, materials, dimensions
Catalog divided by product type and special categories for one perfect navigation (Boat gangways and ladders, Lifting systems, Doors and Windows, Nautical accessories, products dedicated to catamaris, electrical products and for disabled people)
All data in one place
Ability to centralize, manage and enrich all product information
Complete integration with the company management system: all the information on management files are imported and organized within the PIM Categora Software
Multilingual management of all information related to the product
Simplified use of information
Savings of time, resources and management costs
Better productivity and quality of workflows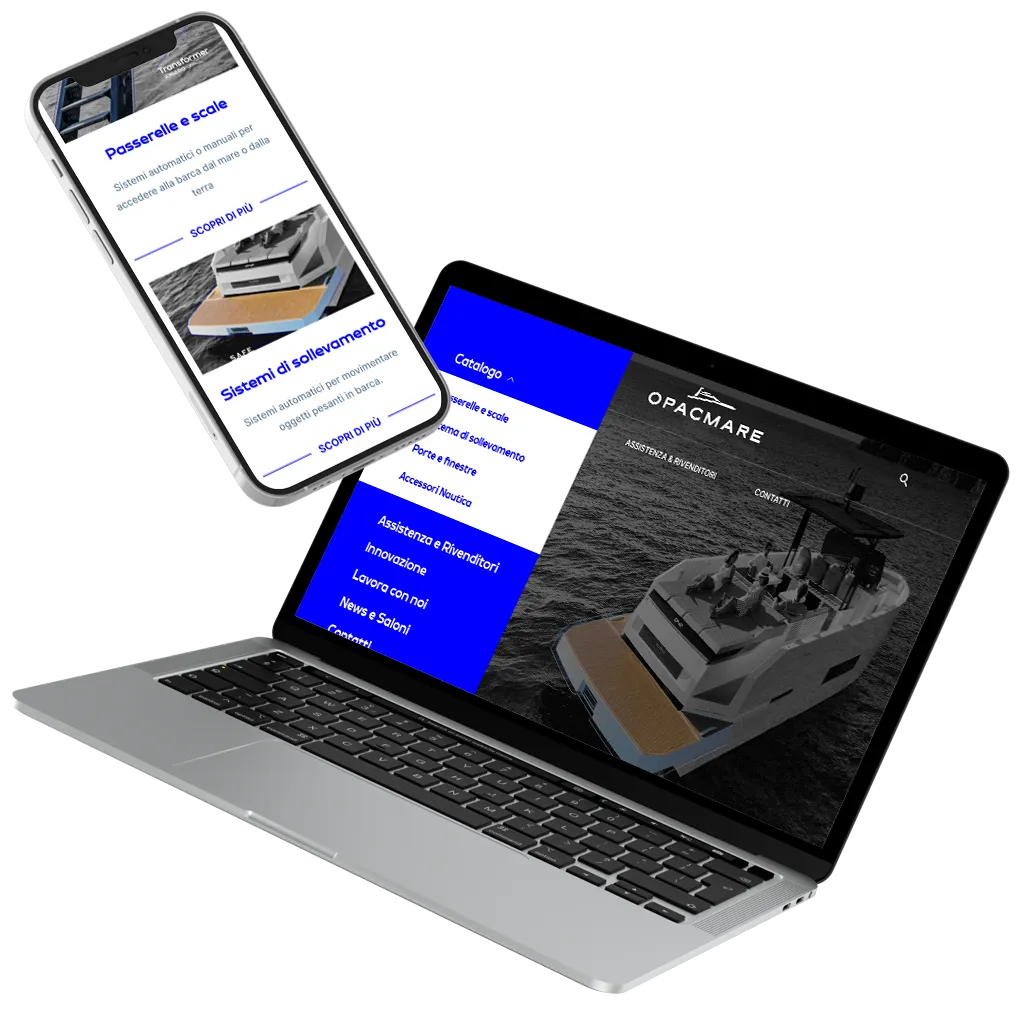 Renewed Website
Total refactoring of the Opacmare portal
A multilingual website, natively developed by Cosmobile with the latest technologies web.
Portal performance optimization
Total restyling of the graphics with focus on the study of the UX of the brand
Integration with other company systems (ERP, PIM) for catalog management automated
Design of the new information architecture and attributes
SEO optimization for the best indexing on search engines
Store Locator with all Opacmare retailers and distributors in the world
Geolocation support by language
Better user browsing experience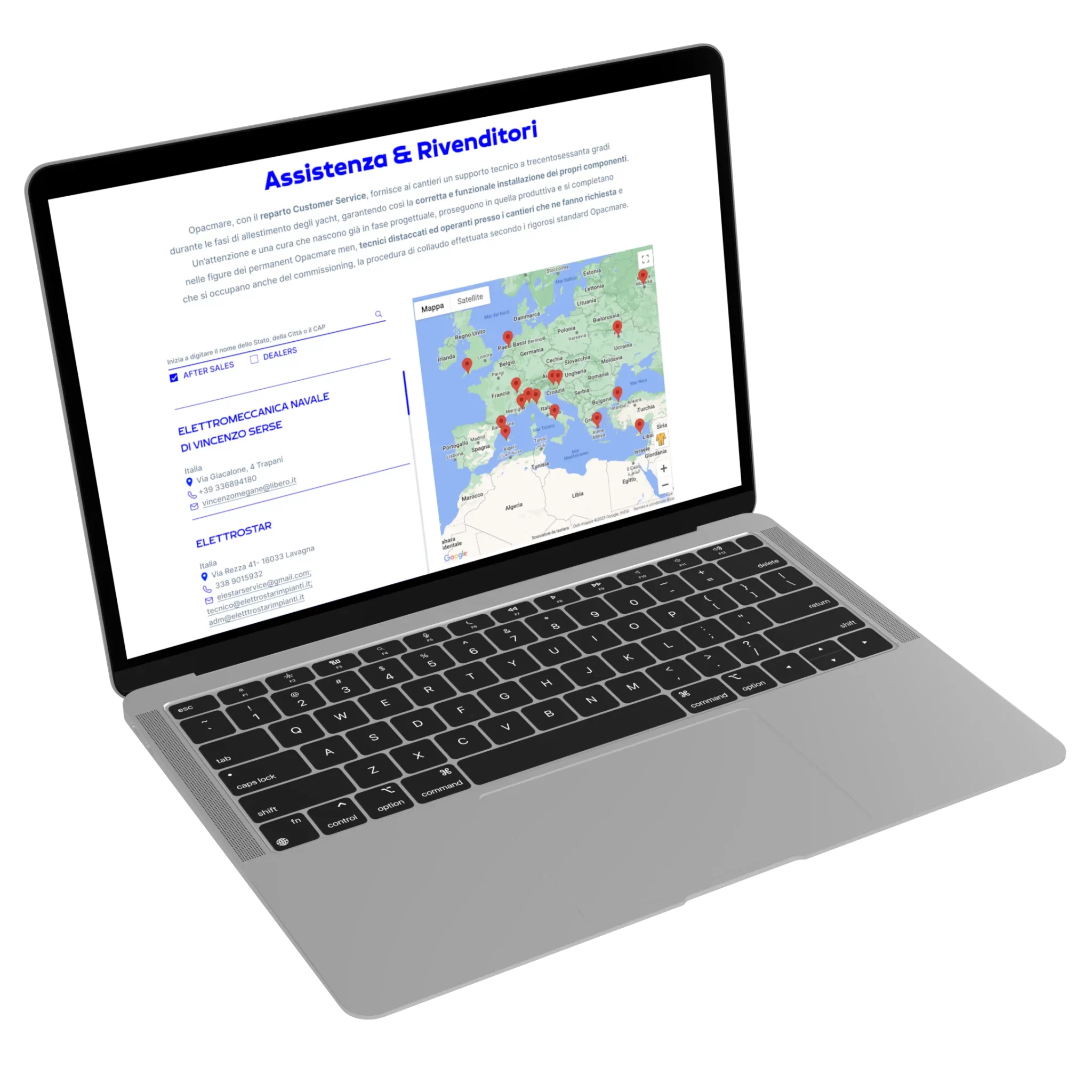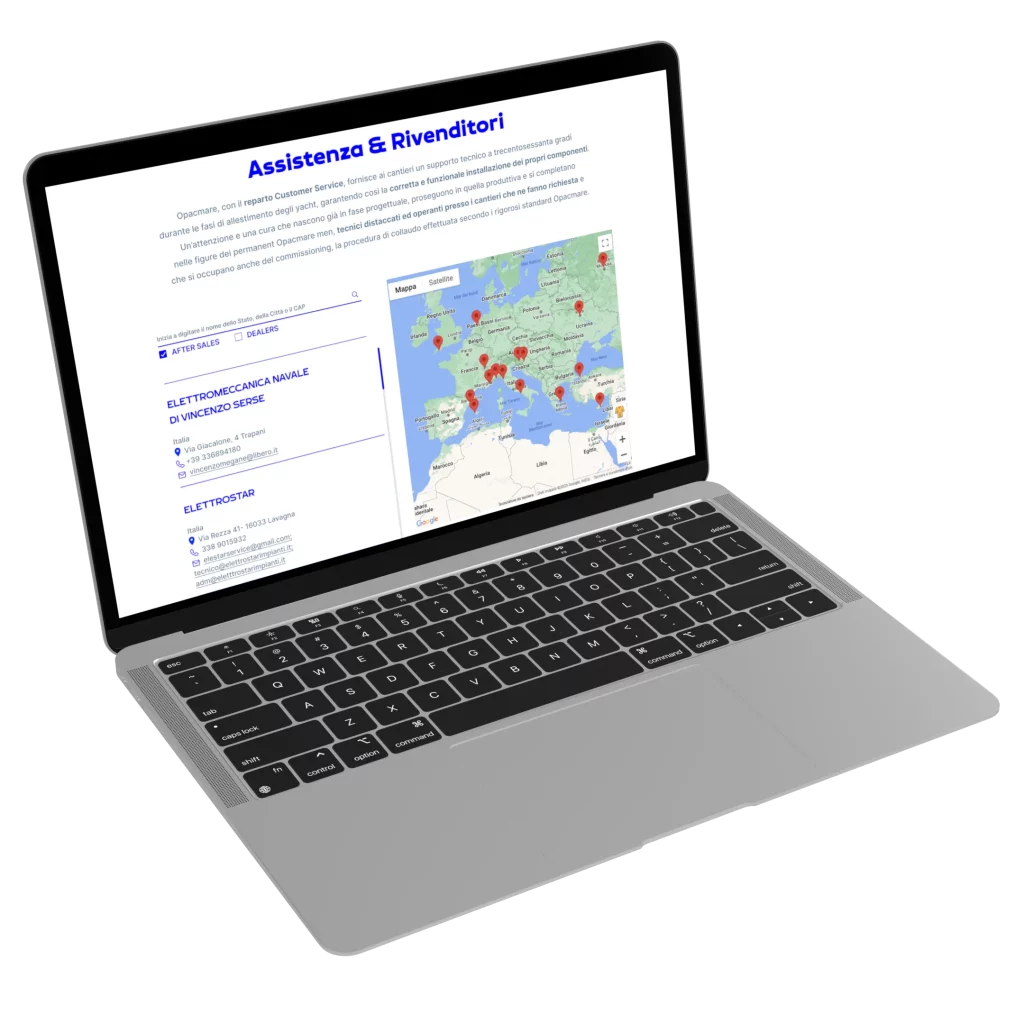 Store Locator
Possibility of finding all Opacmare retailers and distributors in the world online.
The Store Locator also allows you to locate shipyards for the purpose of assistance the customer best during and after the purchase.
Store Locator development integrated into the website
Advanced search based on customer needs (resellers, distributors, construction sites naval, state, postal code, geographical location)
Possibility to directly contact the company's resellers and distributors
Possibility of finding permanent Opacmare men: technicians working in shipyards for testing operations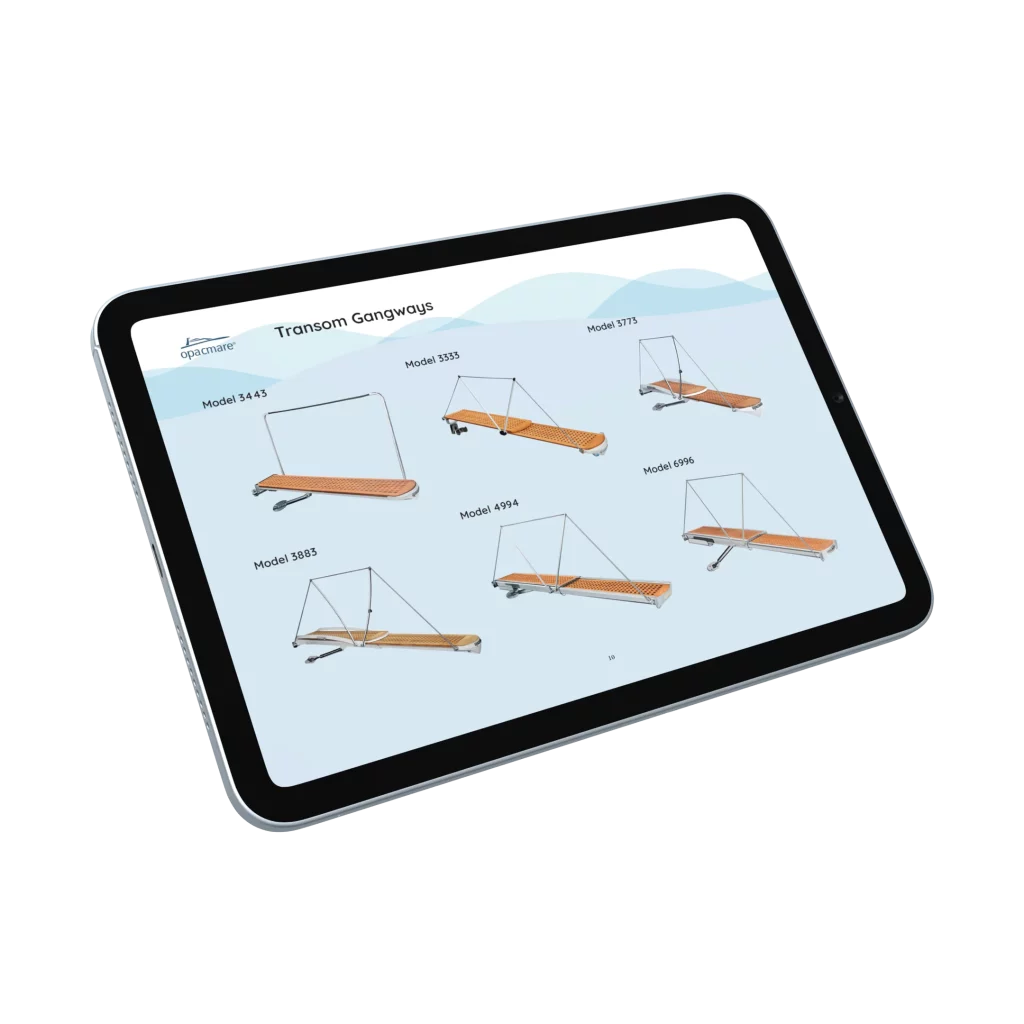 Automatic Paginator
Automatic pagination of the Opacmare catalogue
Centralized and automated product data management
Savings of time, costs and resources
Manual errors eliminated