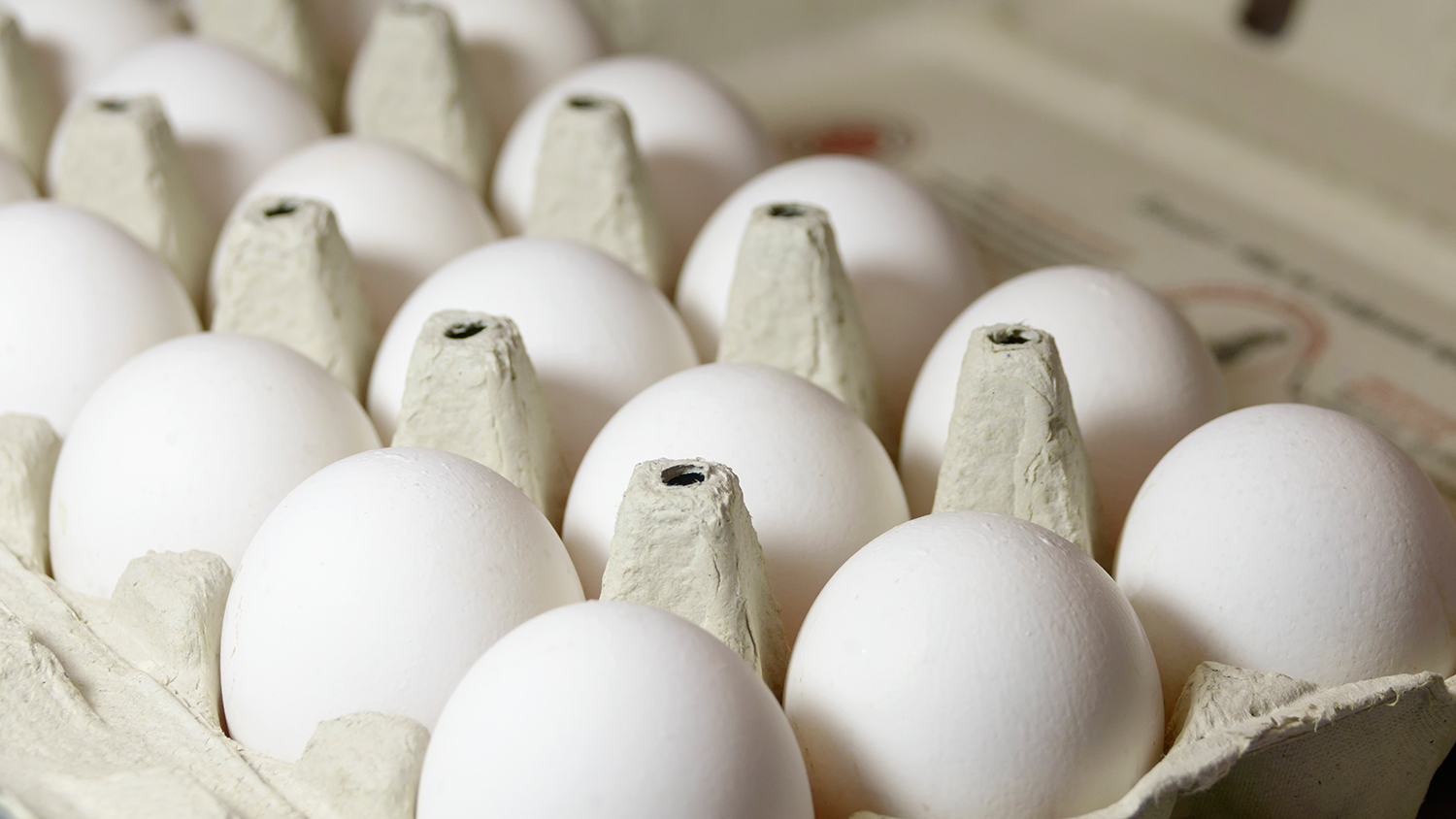 More than 40 years of experience, and a deep knowledge of the industrial printing machinery market, have made Nimax the number 1 company in Italy in the supply of industrial coding and product inspection systems, with latest generation solutions for traceability , control and labelling.
Links
Categories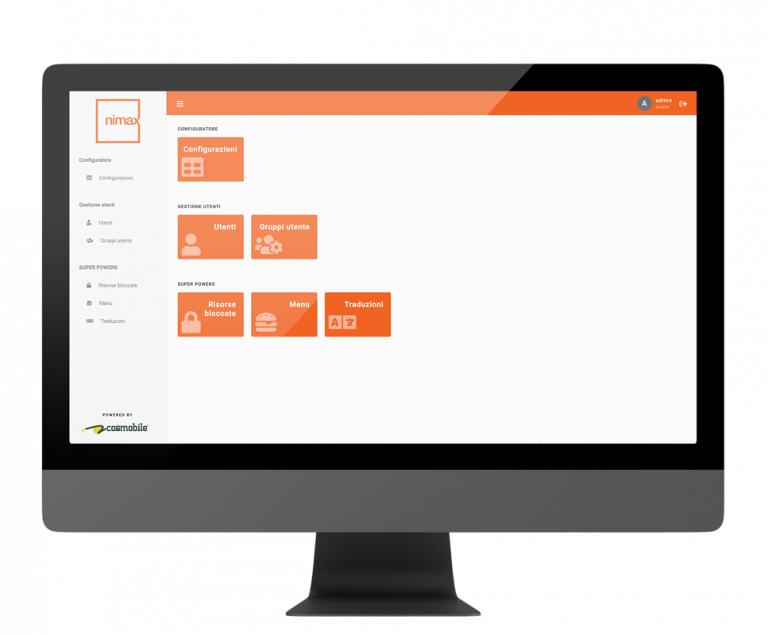 Needs
The need of the Bologna-based company was to manage its sales force and the requests of its customers more effectively: to allow the sales network to offer the customer, independently, a tailor-made solution for him.
Sales Agents needed a tool to be able to acquire all the specific information and requirements of the customer, in order to then be able to present an ad hoc configured commercial offer. The configuration tool also had to be flexible and managed independently by the sales network, usable both from the web and from a tablet, even offline.
In fact, the commercial network needed to be autonomous in sales, without depending on the availability of the technical department.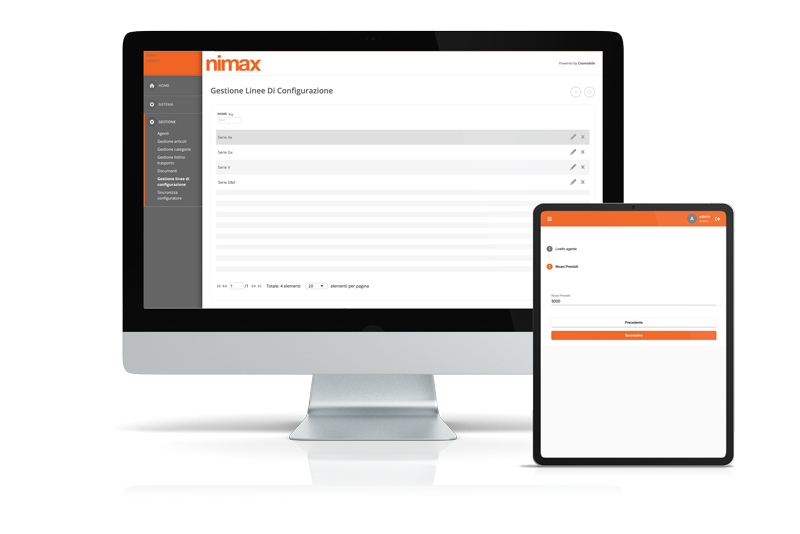 Solutions
Sales network management app, Product Configurator
Digitization of the sales network, order collection from tablets
Acquisition of orders from Tablet, simplified and optimized management of all activities related to the sales force with our Sales Force Automation OS Enterprise Software. Customized solution to be able to manage all commercial offers, integrated with both the CRM and the company management system.
Product configurator: the OS Enterprise Software has been coupled to our brand new Visiq Configurator.  A configuration engine that allows the customer's PMs, in total autonomy, to configure the questions and the related answers, therefore the results, for each product line. The already configured bill of materials or customer specification list then appears in the app. All of this both online and offline.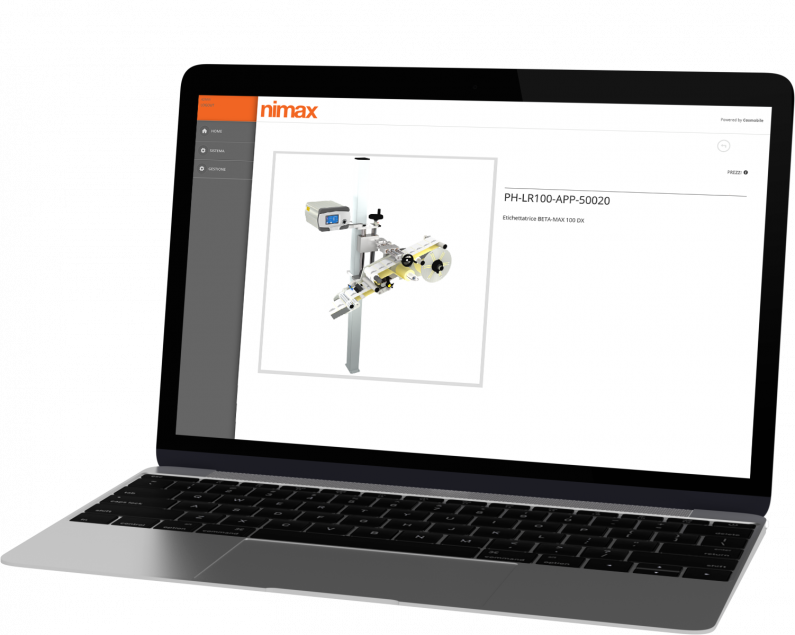 Order Management and Sales Network
OS Enterprise
OS Enterprise optimizes and simplifies the acquisition of orders from Tablets and the management of all activities related to the commercial network. The Software is a customized solution to manage every commercial offer, integrated both with the CRM and with the company management system.
The advantages:
Double integration: integration with CRM and Microsoft ERP management
Optimized sales agent management system
Automated management of orders, estimates, templates, offers and budget offers
Orders processed quickly and without errors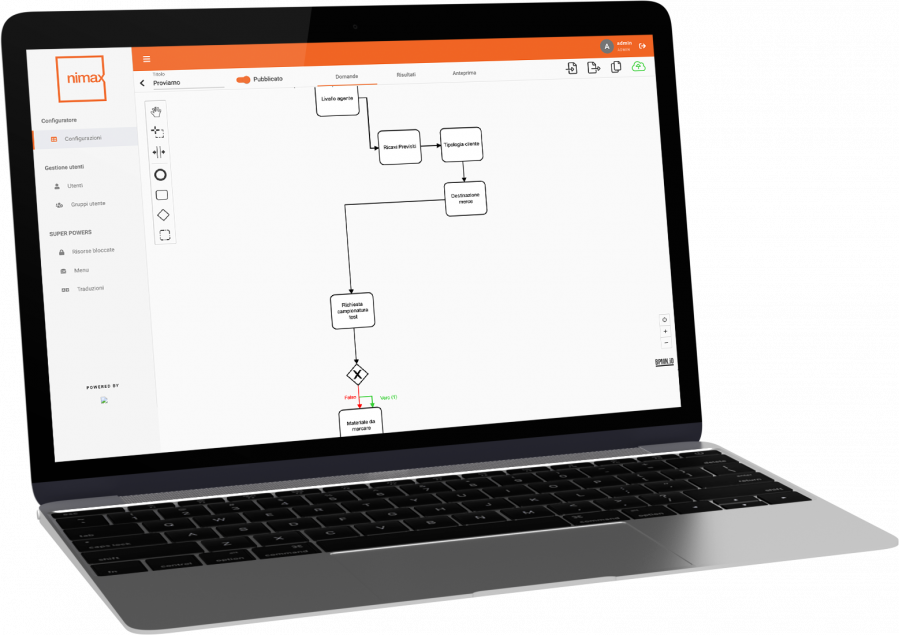 Offer configurator
Visiq Configurator
The Visiq Configurator, our configuration engine, allows the customer's PMs, in total autonomy, to configure the questions through a questionnaire. How? With all the articulated and structured configuration steps, and the relative results, for each product line.
The ready-made order, the already configured bill of materials, or the list of specifications and customer requests will then appear in the App OS Enterprise. Visiq is integrated into OS Enterprise and also works offline.
Benefits:
Respond to customer needs by offering ad hoc solutions according to their requests
Possibility for sales agents s to develop customized offers independently
Create structured configuration flows for each product line and in total autonomy, without depending on the technicians
Ability to configure the display of responses
Possibility of enriching the flow of information with images, photos, descriptions, pop ups
Total control of the flow of questions and therefore of the configuration results (codes, quantities, etc.)
Passing the data collected by Visiq directly to OS Enterprise to automatically fill in the form managed by the Software
Autonomy of the customer in the management of configuration lines, simple or complex, according to his needs
Order already configured on OS Enterprise