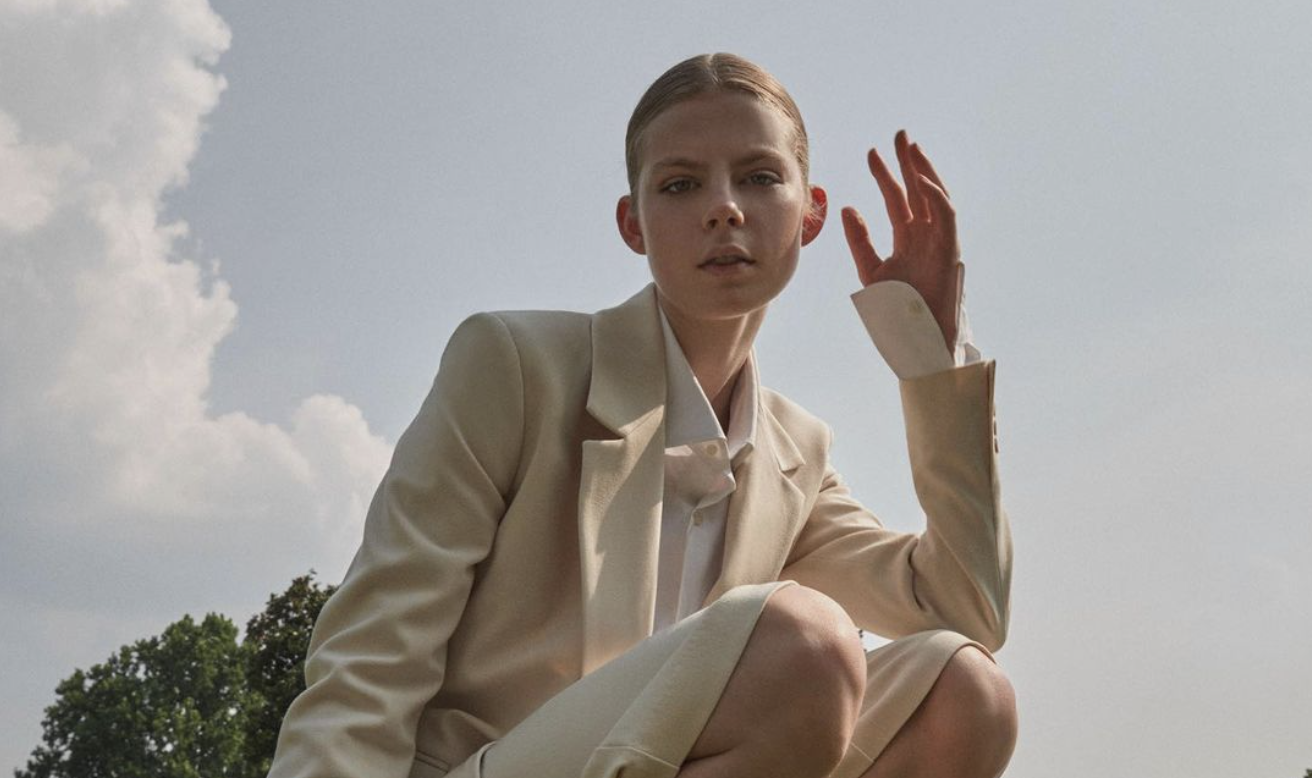 Calliope is an Italian fashion company, part of the Teddy Spa Group, specialized in men's and women's fast fashion. The brand is present in 19 countries around the world.
Links
Categories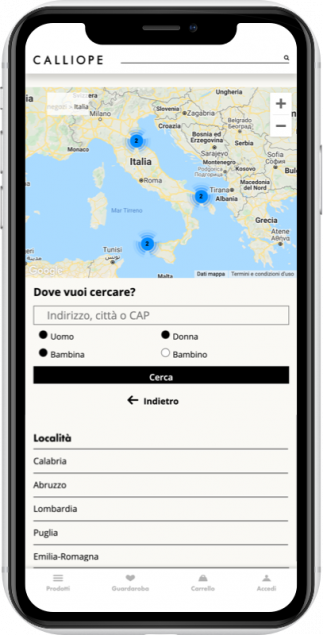 Needs
Optimized and centralized management of all store data
Index the online sales platform
Improve brand positioning on the web
Enhance the brand's physical stores as well as E-commerce
Optimize Local SEO managementGet better navigation on the site and a better customer journey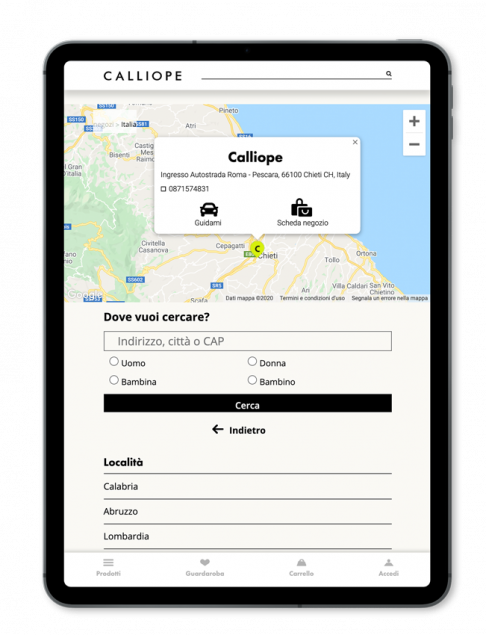 Solutions
Store Locator
For Calliope we have developed a Store Locator module natively integrated with the Local CMS software and Magento 2 Enterprise (Magento Commerce): an external software that centralizes store data and optimizes Local SEO management.
Development of the Local CMS official connector with Magento 2 Commerce (Enterprise Edition): a perfect tool for an omnichannel digital strategy and to help optimize the positioning on the web of brands or companies that have, in addition to E-commerce, also many physical stores and want to enhance them.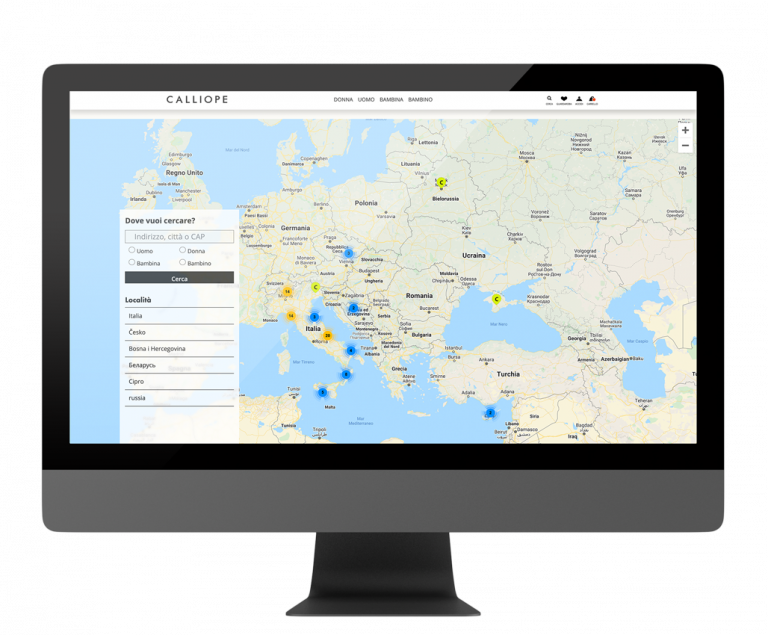 Store Locator Advnategs
Centralization of the Calliope stores data
Optimization of the E-commerce platform contents
Better indexing on search engines
Better shopping and browsing experience for users
Ability to set different views of the same tool for individual Magento stores