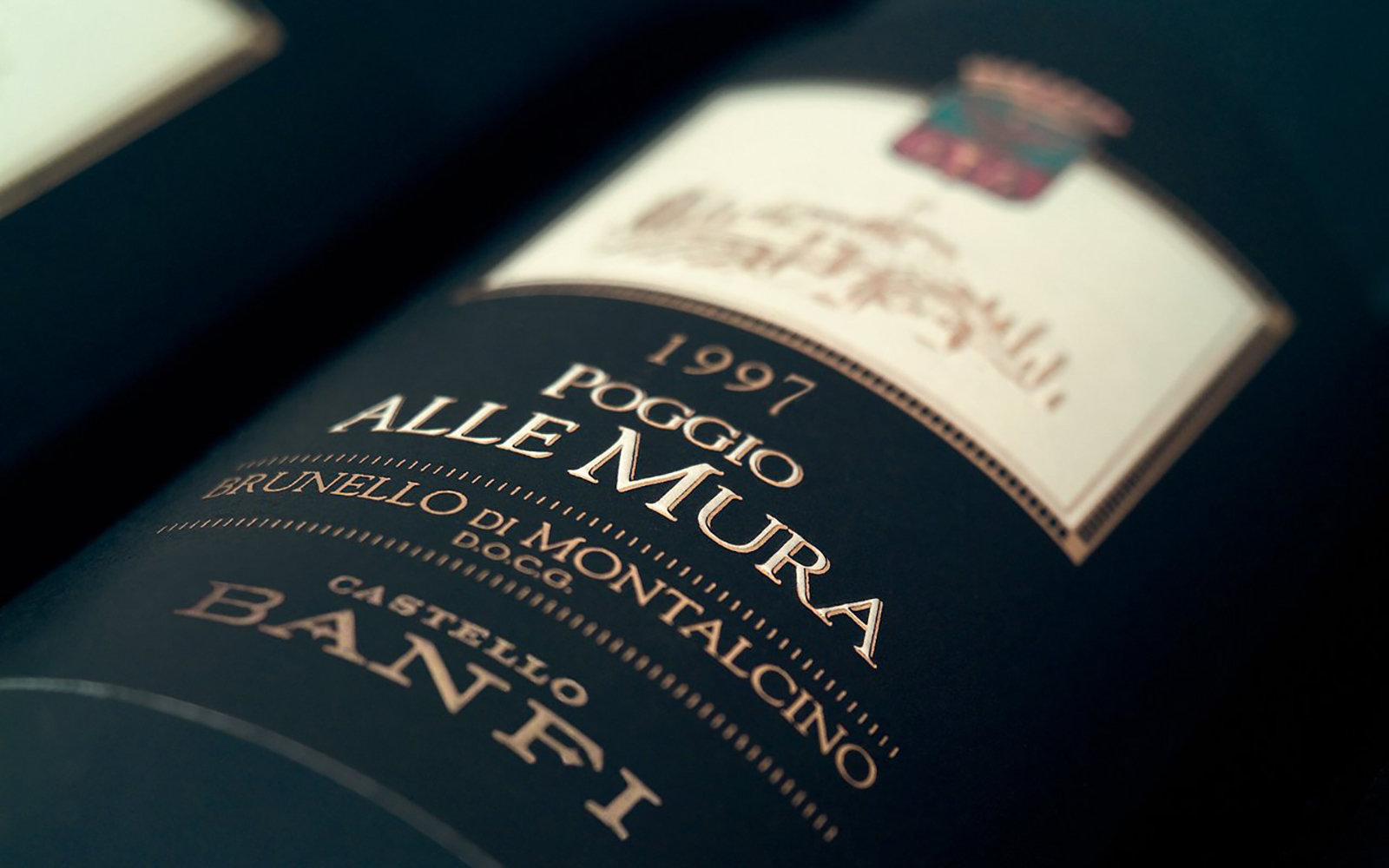 "We work with our hands, we think with our hearts. For a Better Wine World", is the slogan of Banfi: a Tuscan company that has given life, since 1978, to an important project that combines traditional, high-quality wine production with an innovative cellar. An estate that extends south of Montalcino: 2830 hectares of vineyards. Banfi wines have obtained extraordinary recognition from the press and the most acclaimed opinion leaders in the sector.
Links
Categories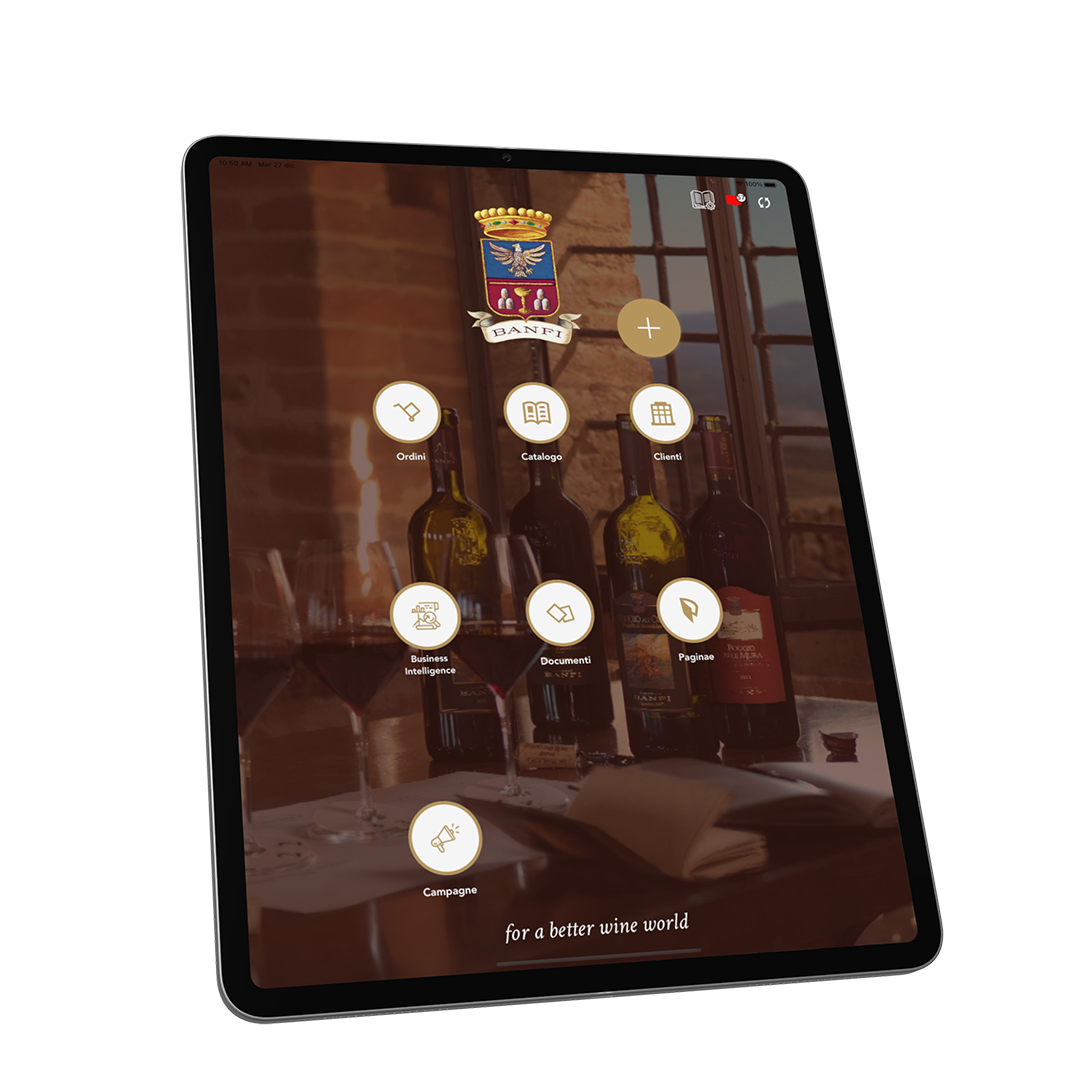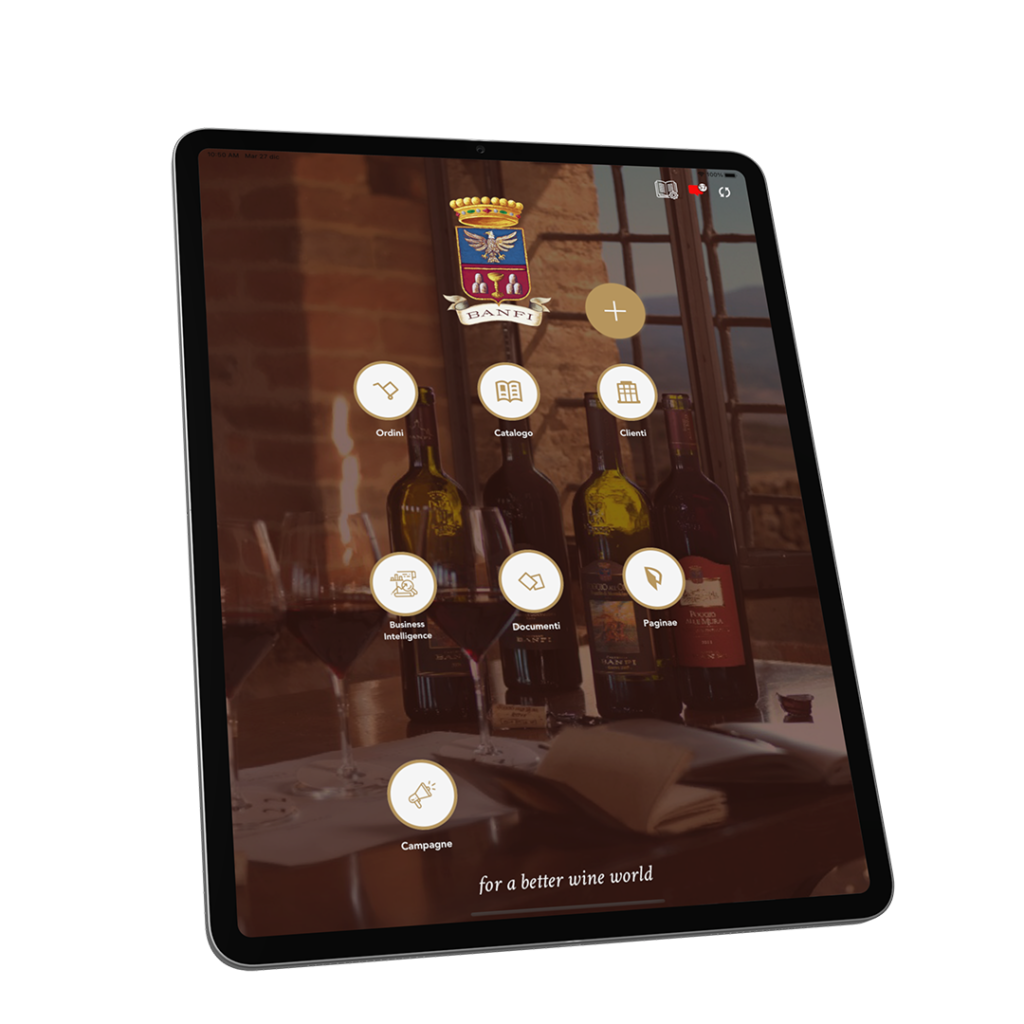 Needs
Centralized and more effective Sales Force management
Automate and optimize Order Collection
Eliminate printing costs
Optimize all company procedures
Show your products in digital catalogues, in a captivating and persuasive way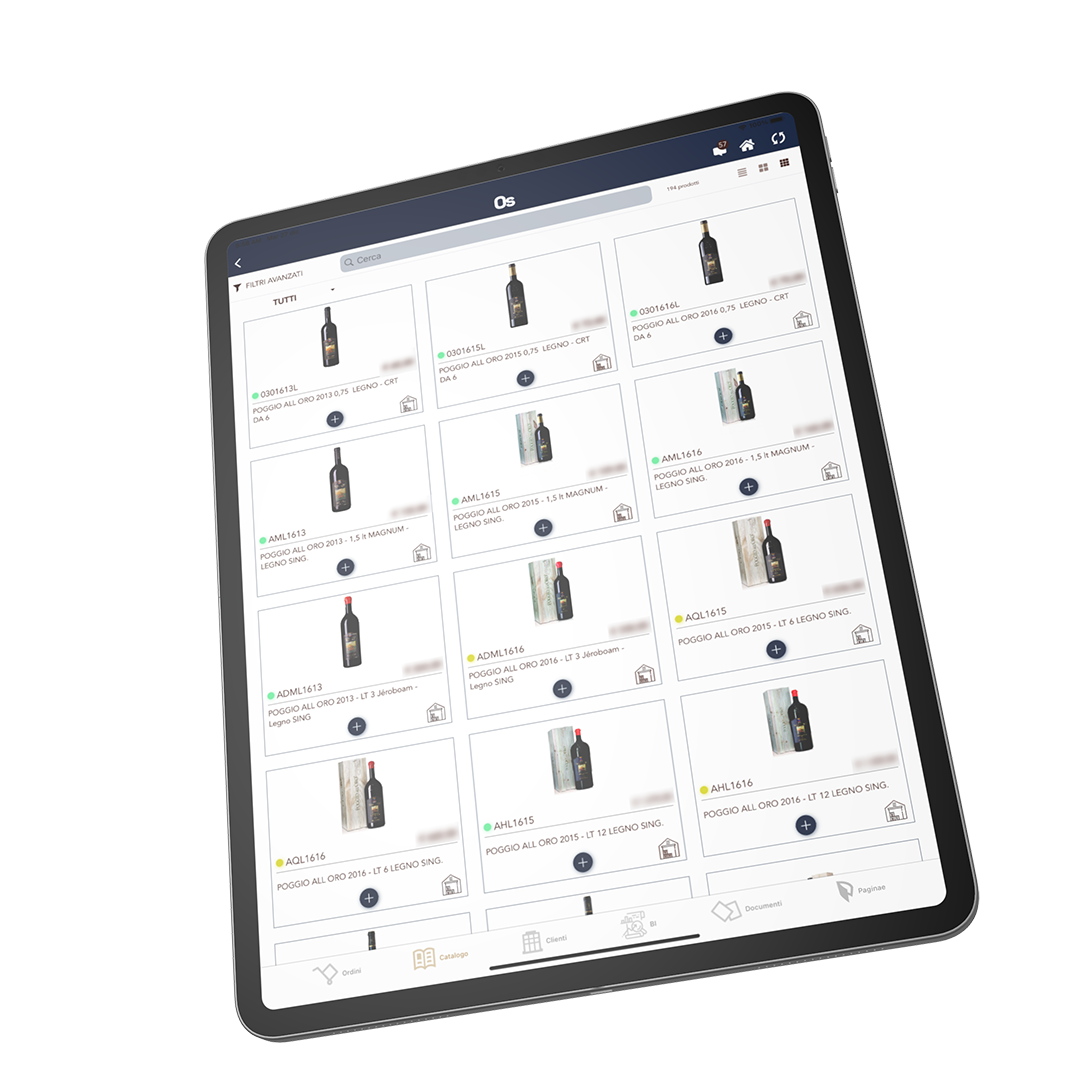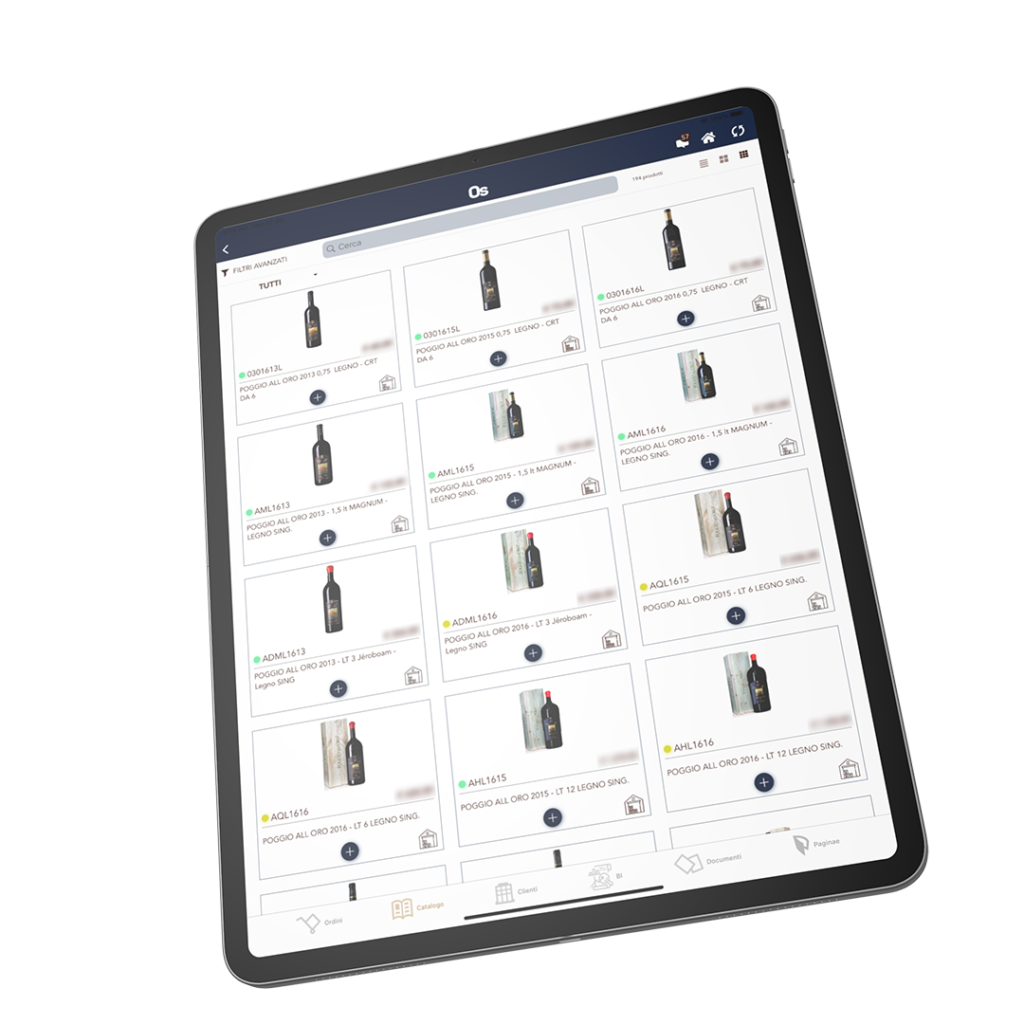 Soluzione
Order Management Software and Sales Network
Banfi has chosen our Sales Force Automation OS Enterprise solution: a Software that allows you to collect orders from Tablets and to manage, in a fast and automated way, every activity of the commercial network distributed throughout the Italian territory.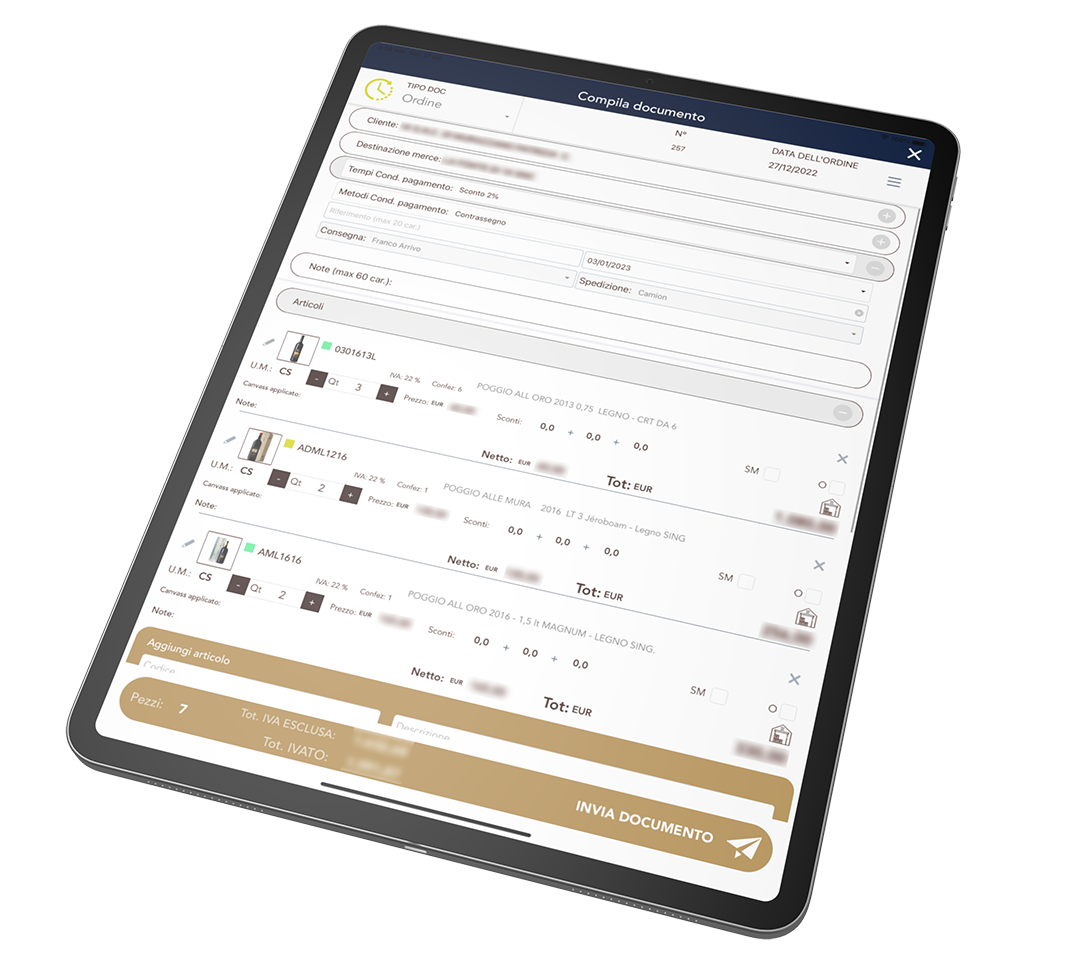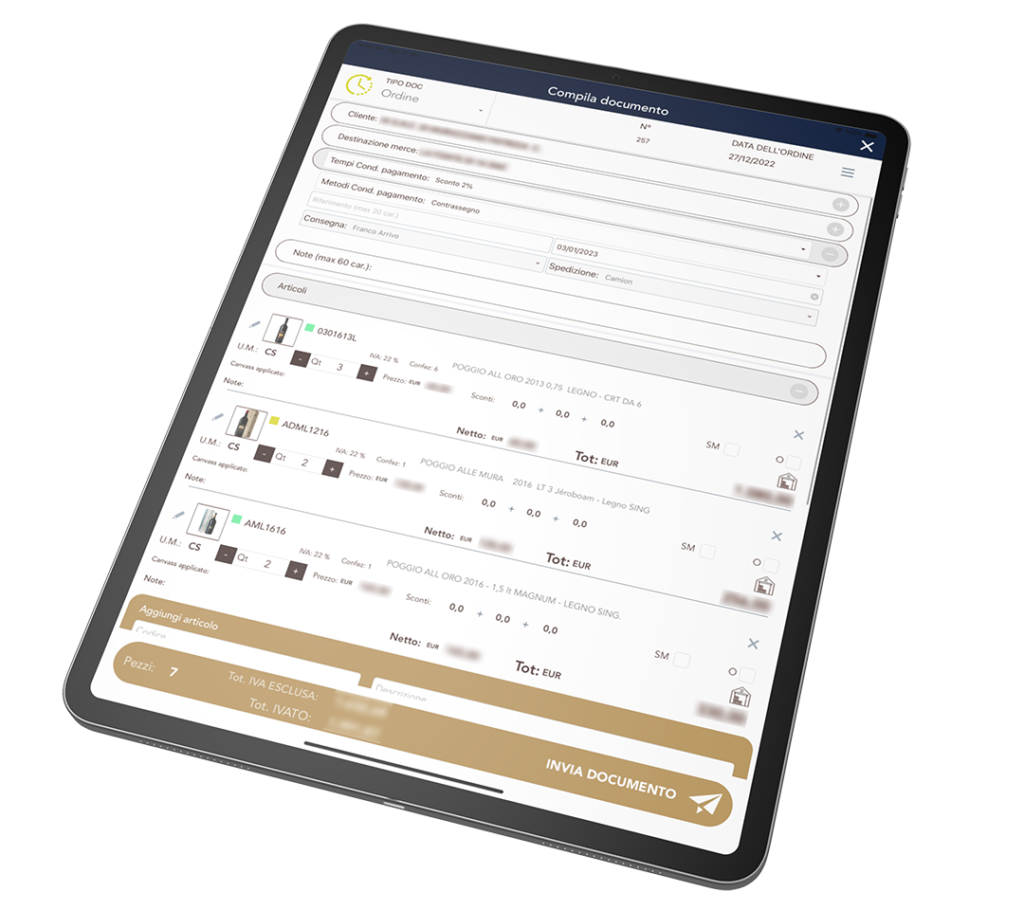 Order Collection and Commercial Network Management
OS Enterprise
Acquisition of orders from Tablet, simplified and optimized management of all activities related to the sales force with our Sales Force Automation Order Sender Enterprise Software. Advanced catalog management.
OS Enterprise optimizes and simplifies the acquisition of orders from Tablets and the management of all activities related to the commercial network. The software can be customized according to the needs of the company.
The advantages:
Automated order collection
Optimized sales agent management
Reduction of order processing times and the possibility of error
Better productivity of the sales network
Greater effectiveness of all internal business processes