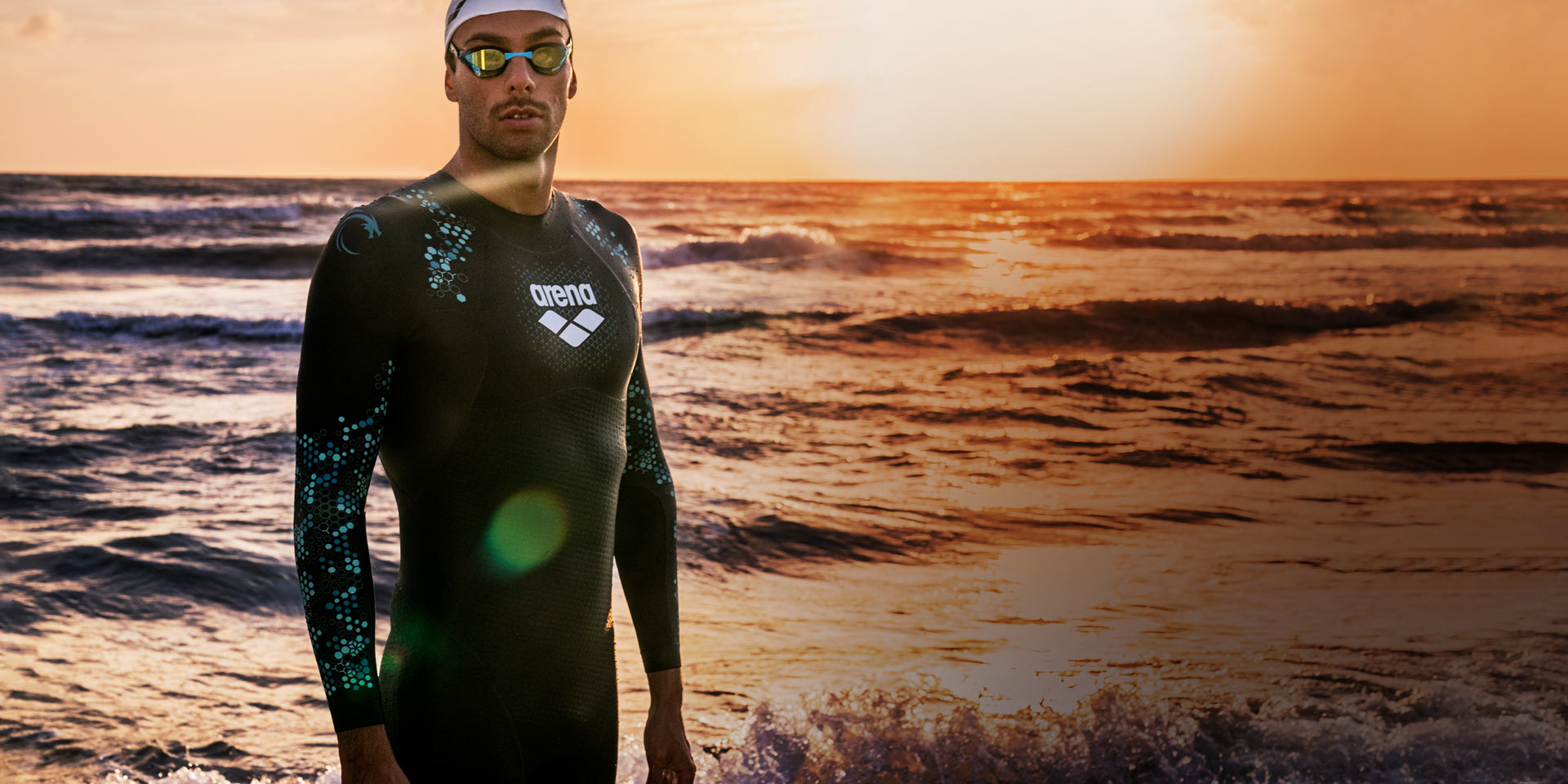 Our challenge: to create an E-commerce platform to respond to the requests of the various Arena offices, distributed all over the world and linked to the same brand.

A single tool, unique but dynamic, to adapt to the needs and rules of the reference countries. Over 50 stores open worldwide and more than 10,000 configurable products managed. Arena is also Mobile thanks to the Arena Swim App: a free digital collection of swimming workouts.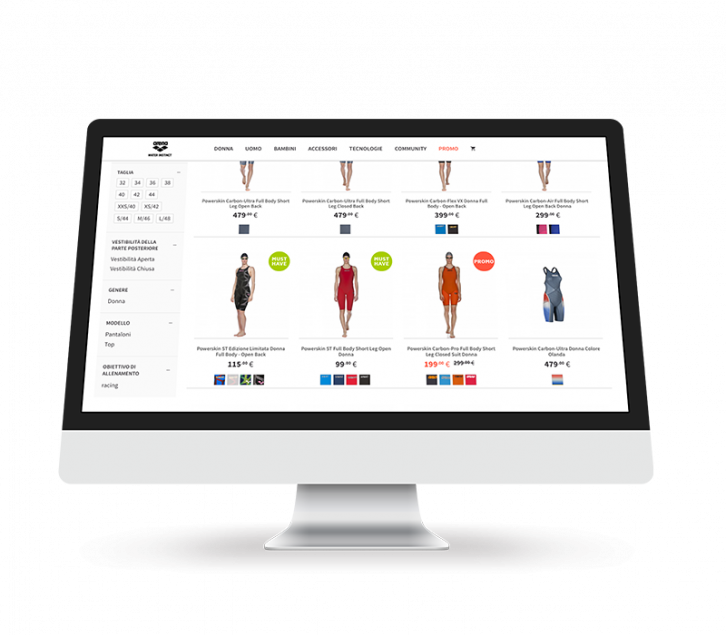 E-commerce
In the sea of ​​increasingly global E-commerce
A global, multi-store, dynamic, international E-commerce. We have developed and managed an international multi-store on the Magento E-commerce platform: dozens of store-views with different dynamics, managed through a scalable and evolutionary workflow.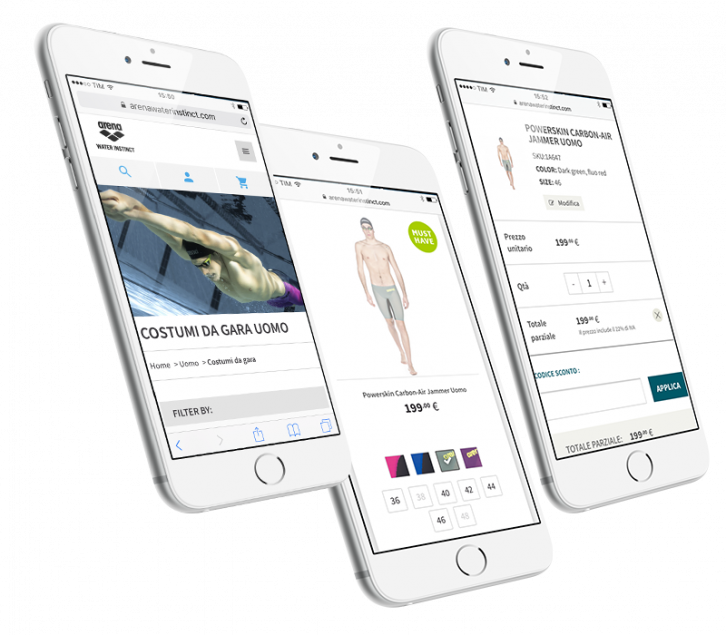 E-commerce Advantages
Multiple stores, a single platform, a single brand
Single platform: a single tool for the entire Arena brand with a coordinated corporate image and marketing strategies in a single technical portal
Acquisition of new customers and markets
Store independence: platform flexibility with greater autonomy
Branding
On-the-fly catalog changes: optimization of imports and product management (structured data can be imported in a short time: given the frequency with which the catalog is changed, it allows you to make changes on-the-fly, without disruption)
More tools and technologies: integration with many advanced tools and technologies, in an optimized and transparent way: email marketing, A/B testing
Data import: automation of the import flow (orders, shipments and prices, etc.)
Savings and optimization: saving time, management and updating costs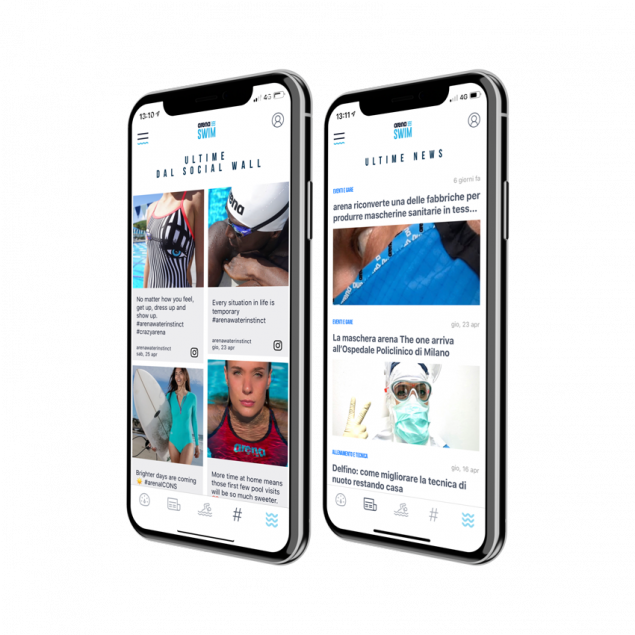 App
Arena Swim
We have developed Arena Swim: a free app, available for iOS and Android, which allows you to follow a personalized training plan.
Are you a coach? Become an Arena Swim coach and offer your training sessions to the community of swimmers.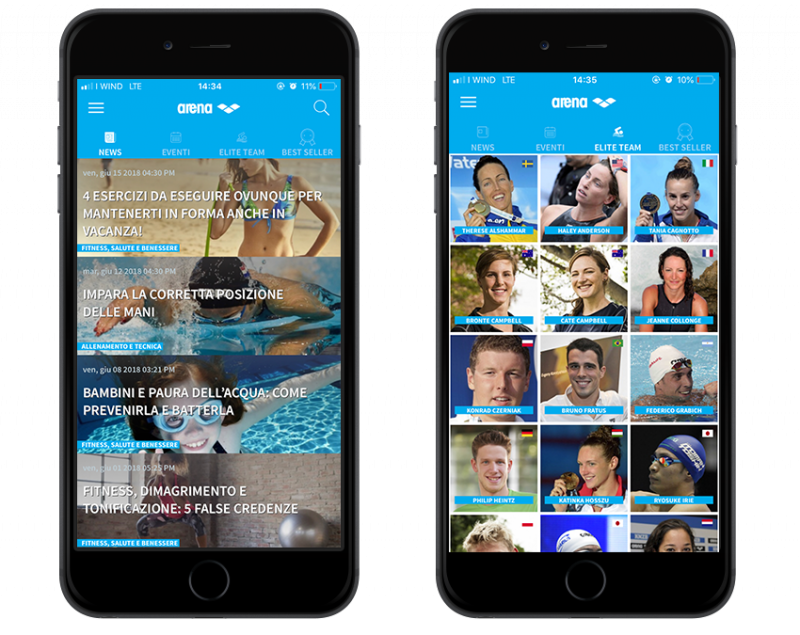 App Advantages
The perfect workout
Tailored training: possibility to find your own personal training plan among the many proposed by the Coaches
Decide your goal: from technique to speed, from resistance to calories burned, up to well-being, possibility to choose the goal to achieve, set your own level and save workouts
Community: possibility to join a community of swimmers
Online shop: possibility to choose the right support for the exercises and buy them online
Swimlist: ability to save and consult your favorite training lists
Blog: industry news to stay up to date
Glossary: ​​swimming without secrets
Become a Coach: possibility to propose a training program and become an Arena Swim Coach