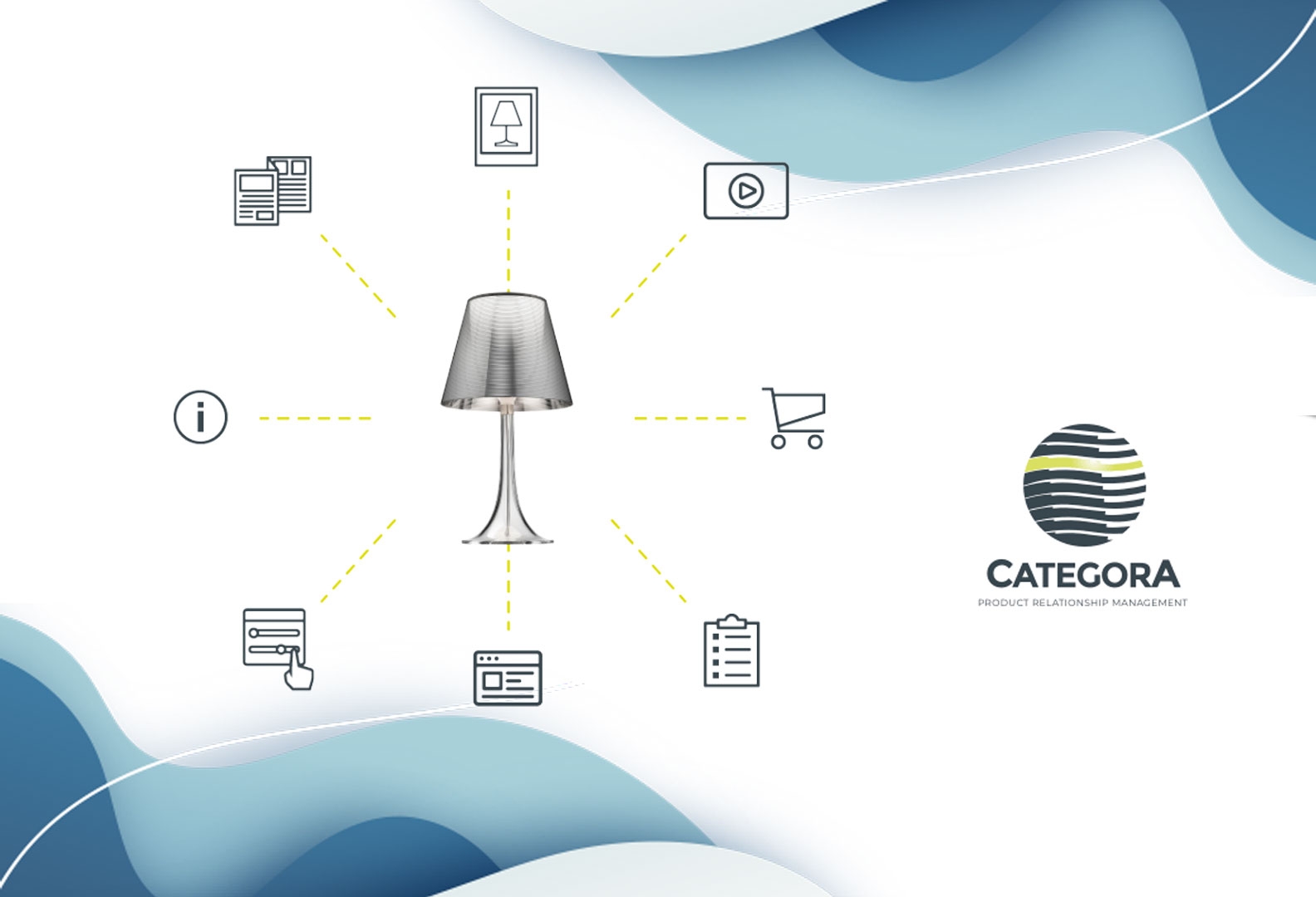 PIM Categora: all data in one place
Categora is a PIM (Product Information Management) solution that gathers all data in one place, allowing to manage, centralize, and enrich product information, along with catalogs creation and distribution on all sales channels.
Crate winning product experiences in a jiff!
A complete management system
Categora is a Web Application: a flexible and secure solution to manage your data from any device with total freedom.
Simplify product information management and control. Cut timeliness, errors, and costs.
An essential tool for your marketing department.
Focused on the Product
You have a complete product management system
Gather data and centralize them from any digital source
Enrich, complete, and control information quality for your product
PIM Categora: all data in one place
With Categora You can
• Import Data
Collect files from enterprise ERPs (Excel, CSV, XLM, and many more formats) and all digital sources. Technical, commercial, usability data and images, videos, etc.
• Organize and classify
Organize your product managing categories, families, groups, and descriptive sheets.
• Harmonize and Enrich
Connect and insert all digital information on your product, coming from many sources and archives. Photos, movies, datasheets, audio, price lists, etc.
• Manage and Control
Share, edit, and enrich your product's data easily. Different business roles can access the tool and acquire the information they need.
• Centralize
Manage the entire product data life cycle (contents, audits, customer services, etc.)
• Share and translate
Translate your information in many languages. Keep record of edits directly from a product data history.
• Export
It's a multichannel tool that helps you export system data on your e-commerce website, printing catalogs, informative, and marketing channels. You choose them.
PIM Categora: all data in one place
Who Can Benefit from Categora?
Marketers: they can offer an omnichannel product experience, coherent and exclusive.
SalesForce: they can enrich customer relations; information is clear, complete, and always correct, which is a fundamental pre-requisite for any sales project.
Ecommerce managers: impact of data quality and management is crucial for online sells
Data Governance Team: having all product-related information under control, as long as an efficient management flow is vital for any data gov. Team.
Discover our Case Histories
We develop innovative and customizable solutions.
Do you want to manage product information and deliver winning experiences?
9 Mar 2020