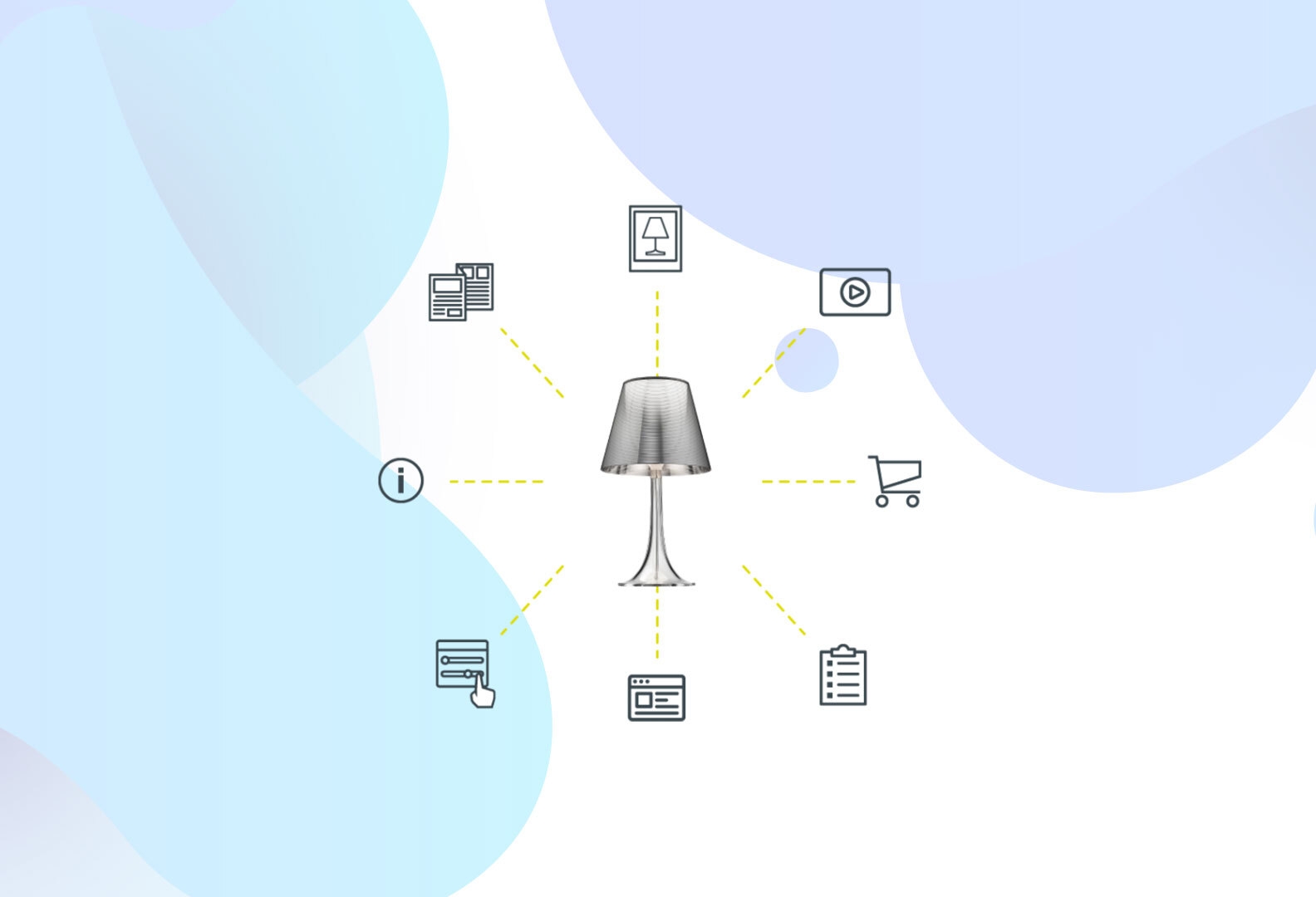 Every business needs to collect, manage, synchronize and distribute product information.
The solution to do this is called PIM: Product Information Management, a software for the collection and management of all product information.
PIM: Product Information Management
Adopting a PIM solution means having a centralized system that collects all the necessary product information in a single point allowing quick access. Furthermore, each data is automatically synchronized and, consequently, updated and disseminated on all distribution channels: catalogs, Websites, Apps, E-commerce, product data sheets etc.
Data is an indispensable resource for every company and, a major problem is that of finding correct and updated product information in a short time.
In fact, some information often belongs to Marketing, others to the purchasing department, others still come from ERP systems or from external suppliers.
If you see yourself in this situation, then your business absolutely needs a PIM solution.
The advantages of the PIM
Centralized information management results in enormous savings in time, costs, stress and improves productivity.
All data in one place: centralization and synchronization of all data in one platform
Time and cost savings: PIM allows you to spend less time and money on data management
Productivity and quality: complete and up-to-date product information, therefore better performance
Organization and simplicity: simplified workflows, fast and independent data management from any distribution channel
Better visibility of information within the company
Better business collaboration and with external suppliers
Ability to generate an extensible and scalable data model for all product information
Enrich product information
Share data securely, both within the company and with business partners and external suppliers
How does a PIM work?
Thanks to a PIM Solution:
Collect product information from various business departments
Centralize data in one system
Redistribute them on chosen channels
– Import data: import data from all company areas and from any digital source (ERP, Manufacturers, Company departments)
– Redistribute information on all channels (Mobile App, Web, E-commerce, Automatic Layout): with a single intervention you can simultaneously update all your data
Product information must be organized and managed to optimize your business, commercial, communication and marketing processes.
Not being able to find the right information quickly is a big limitation for the company.
Only products organized, updated and enriched with technical and emotional details increase your sales and convert.
A PIM helps classify, enrich and translate product information.
It is the perfect solution for managing product attributes (descriptions, images, audio, video, prices, etc.).
Who is the PIM for?
To all those who use and manage data in the company.
From the Marketer to the Sales Force, from the E-commerce manager to the Data Governance Team
Where is all your business data?
Discover our PIM Category
Are you able to remotely coordinate each department, manage each information and each channel?
Our PIM Categora solution allows you to centralize, manage and enrich product information, create catalogs and distribute them to sales channels.
It is an indispensable tool for every company: ask us for more.
3 Jun 2020