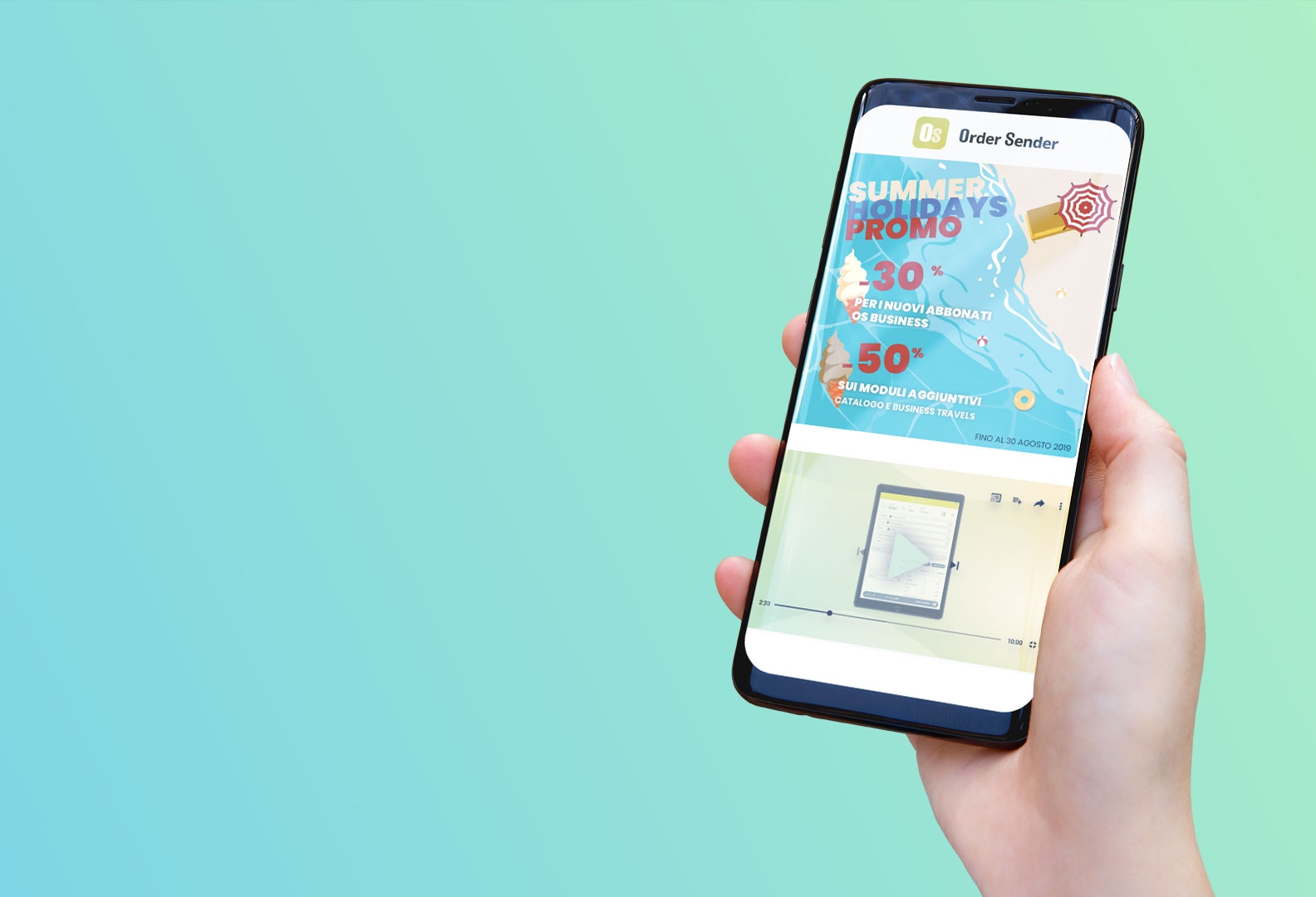 Mobile Advertising in Italy
Mobile First. That's the present and future diktat.
Mobile and Advertisement market: +28%
In the digital advertisement market, the mobile aspect is getting even more critical. According to a research paper by the department of managerial engineering by Politecnico di Milano, in 2018, Italian mobile advertising market had grown by 28% compared to 2017, for a total value of around 1.4 billion euros. In just two years, this value has doubled.
Advertising through smartphone
Mobile Advertising in Italy
Digital ad campaigns are more and more displayed on Smartphones:
75% of total online time is now on mobile
It's not even thinkable to exclude mobile from an industry's planning
Trafic on mobile devices is growing exponentially, and thus are investments on these channels.
Mobile Advertising in Italy
A new customer Journey
Considering that more and more users are accessing the internet through mobile devices (Smartphones and Tablets, iOs, and Android), the new goal is not just to design Mobile Friendly websites; it's fundamental to develop a new customer journey to attract and engage a super-connected and mobile audience.
Mobile is five times more important than in 2013.
Since 2013, the mobile has quintupled its importance on both internet advertising and devices.
Apps development
Mobile Advertising in Italy. Investments in mobile grew a lot in 2018, particularly the ones oriented to Apps: a mobile device allows us to have a product (or a service) always and anywhere available. A company can send notifications or specific communications based on current user's position, offering purchasing options for nearby products and services; it's even possible to plan an advertising campaign targeting a particular audience, measuring results.
Video +40%
Videos on mobile got the highest increase in the last years: + 40%.
Both instream and outstream video formats for advertising are growing fast: in particular, the second one is a specific kind of footage that starts when a user lands on a text page, an article, or a post. Videos can get a better user engagement from users, especially so if they are developed according to mobile browsing standards (like vertical videos).
Advertising in search engines
Even the so-called search, which is ads inside search engine results, grows along with the market (+25%), reaching a gross value of 307 million euros. Almost half of the total searches are made through mobile, make it impossible to exclude this channel from a proper advertising campaign.
Online Directory
advertising on online shopping websites has skyrocketed: + 52% in 2017.
SMS advertising
SMS advertising is around 1% of the total, still growing compared with 2017, thanks to specialized serviced providers offers.
What about Amazon?
Watch out for Amazon's role in the Italian digital market: it's expected that advertising revenue from Amazon will grow around 50% each year to 2020, being the third platform on the market, after Facebook and Google. 
Ho to measure mobile advertising
Mobile allows us to introduce KPIs (Key Performace Indicators) to measure advertising impact, online, and in physical stores too.
Furthermore, it is possible to measure mobile advertising thanks to statistics such as CTR (Click Through Rate) for a banner, or "completed views" for a video. Smartphones have an essential role in the first moments of a user shopping experience, but they are still less used for finalizing a purchase.
Challenges for the future of Mobile Advertising
Among the most critical challenges for the future of Italian mobile advertising, we enlight the following:
Increase the ability to measure performances on mobile, i.e., with the introduction of new KPIs
Improve the user-localization technologies to enhance campaign efficiency and precision
Increase investments in mobile creativity and the development of new standards to exploit new technological trends (like virtual assistants), to maximize campaign efficacy.