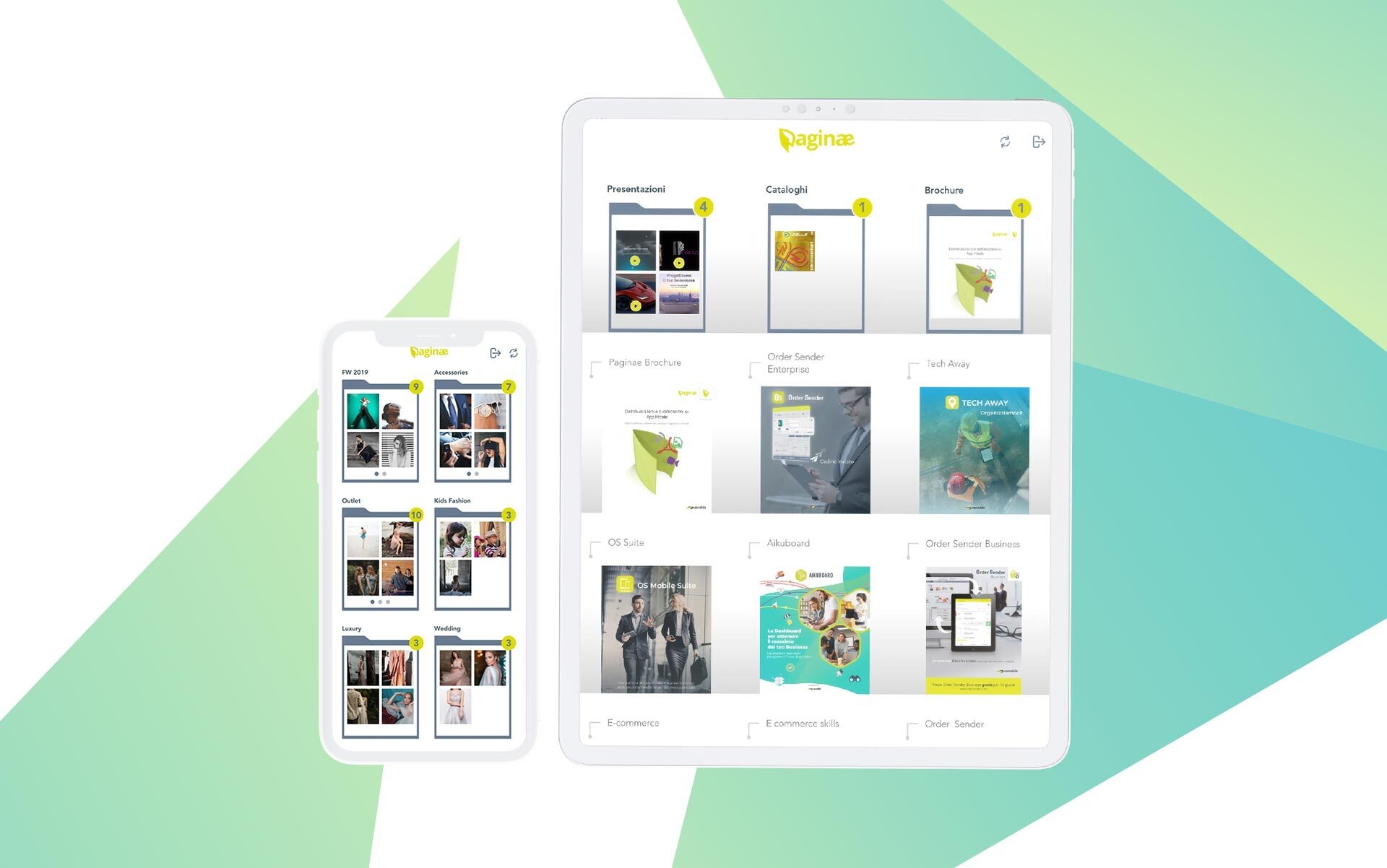 Give new life to your catalogs and publications: Paginae brings your content online, always consultable on Smartphone and Tablet.
Your communication becomes digital and interactive, always updated and available everywhere, even without the Internet.
Digitize yourself!
Forget huge and heavy printed publications to print, update and distribute.
Eliminate all printing costs and convey your messages with browsable online catalogs, available from your mobile devices.
With the digital publishing app Paginae:
Turn your paper content into digital and interactive publications.
Manage all your business communication online
Catalogs, brochures, flyers, documents, magazines, become browsable, interactive, multimedia, and can be connected externally to the App
Save: eliminate all printing costs
Enrich your publications with multimedia content: photos, videos, links, data sheets, documents.
Your publications become interactive experiences: engage customers, amaze them, emotional
Distribute and share your digital publications with customers and with your constantly updated sales network.
Present yourself in a modern and innovative way, let the user choose you and not your competitors!
Have you ever thought about how many trees you can save by reducing paper consumption?
Your company becomes green and eco-friendly.
Works offline, even without internet connection
The App is available for Smartphones and Tablets (iOS and Android)
Try Paginae for free and buy the perfect plan for your needs!