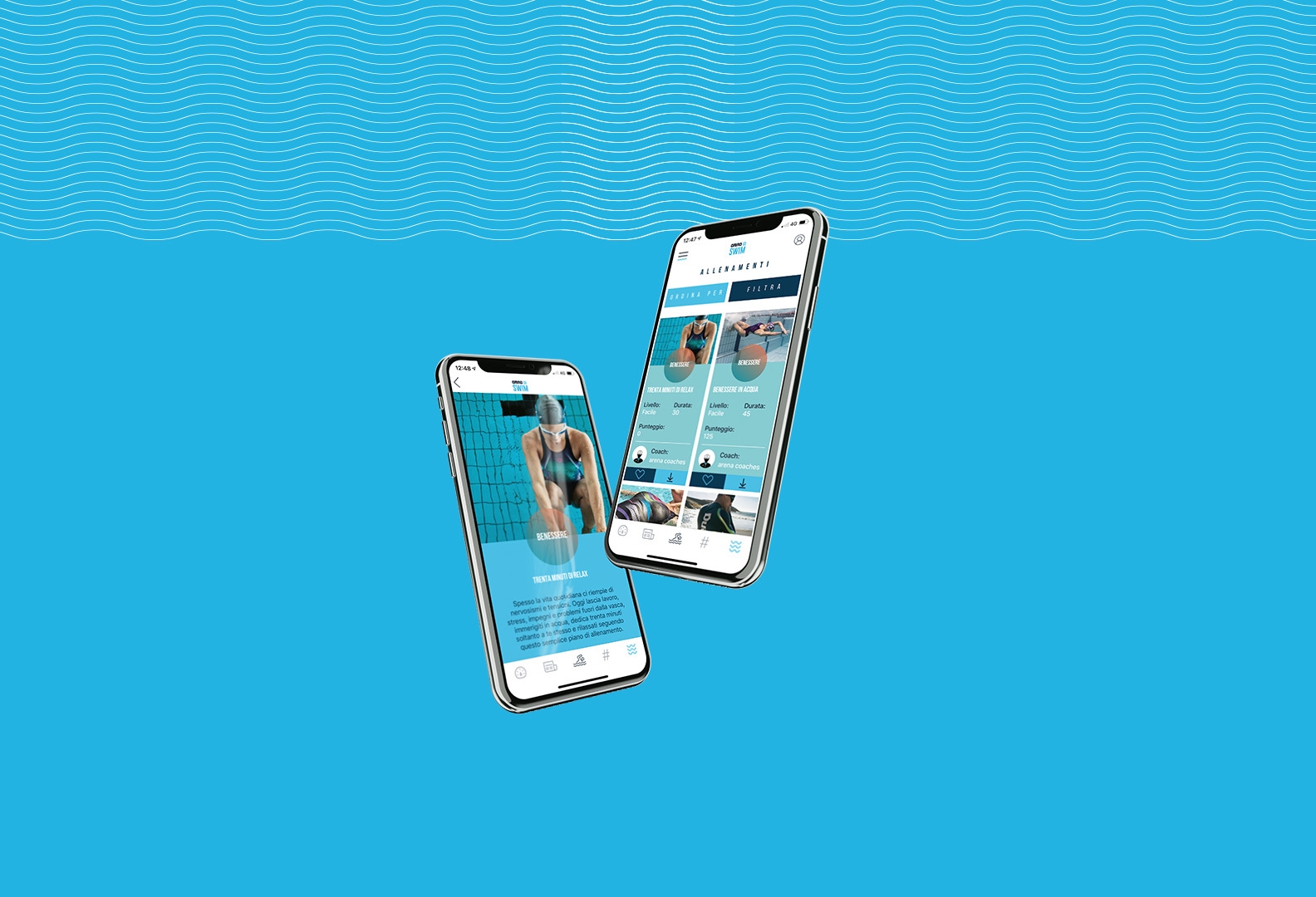 Arena: our Ecommerce and our App
"Water is the origin. Where it all begins, without limits, without end". This is how Arena presents itself: a sports swimming clothing brand created in 1973 by Horst Dassler, a great visionary and lover of sport.
After almost 50 years, Arena is still confirmed on the top step of the podium in terms of swimming.
Innovation, authenticity, passion and personal fulfillment are the values ??that guide and inspire the company every day to improve and promote every water sport and all related activities, "to make every moment in the water memorable and every second decisive".
Arena Water Instinct Ecommerce
We have developed the Arena E-commerce, Arena Water Instinct: a unique tool for the sale of waterwear products, capable of responding to the multiple needs and regulations of Arena stores distributed all over the world.
Arena: our Ecommerce and our App
Over 50 stores worldwide, more than 10 thousand configurable products
More than 50 stores around the world and a management of over 10 thousand configurable products for professional swimmers and swimming enthusiasts.
We are talking about a dynamic and international multi-store developed on Magento: multiple stores, dozens of store-views with different dynamics and rules, managed through a single platform and a single workflow.
Arena: our Ecommerce and our App
Dynamic and international multi-store
Our E-commerce allows perfect management from a single platform in each country concerned, the possibility of acquiring new customers and markets, the independence of each store thanks to the flexibility of the platform, a corporate image coordinated with Marketing strategies created by a single technical portal, optimization in the management of catalog products and automation of the import flow of orders, prices, shipments, integration with advanced tools and technologies, up to saving time and management and updating costs.
Arena Mobile: the Arena Swim App
For Arena we have also developed the Arena Swim Application: an app to follow your personal training, customized according to needs, abilities and objectives. Optimize your time in the water and select the program that suits you best.
Optimize your time in the water and select the program that suits you best.
Arena Swim allows you to create a customized training plan, to stay fit with the sport we love most, to improve your swimming technique or overcome your limits by choosing more challenging workouts. If you are a coach you also have the opportunity to become Arena Swim coach and to propose your exercises to the Community.
The app is free, developed for iOS and Android Smartphones.
Discover our experience with Arena in our Case History