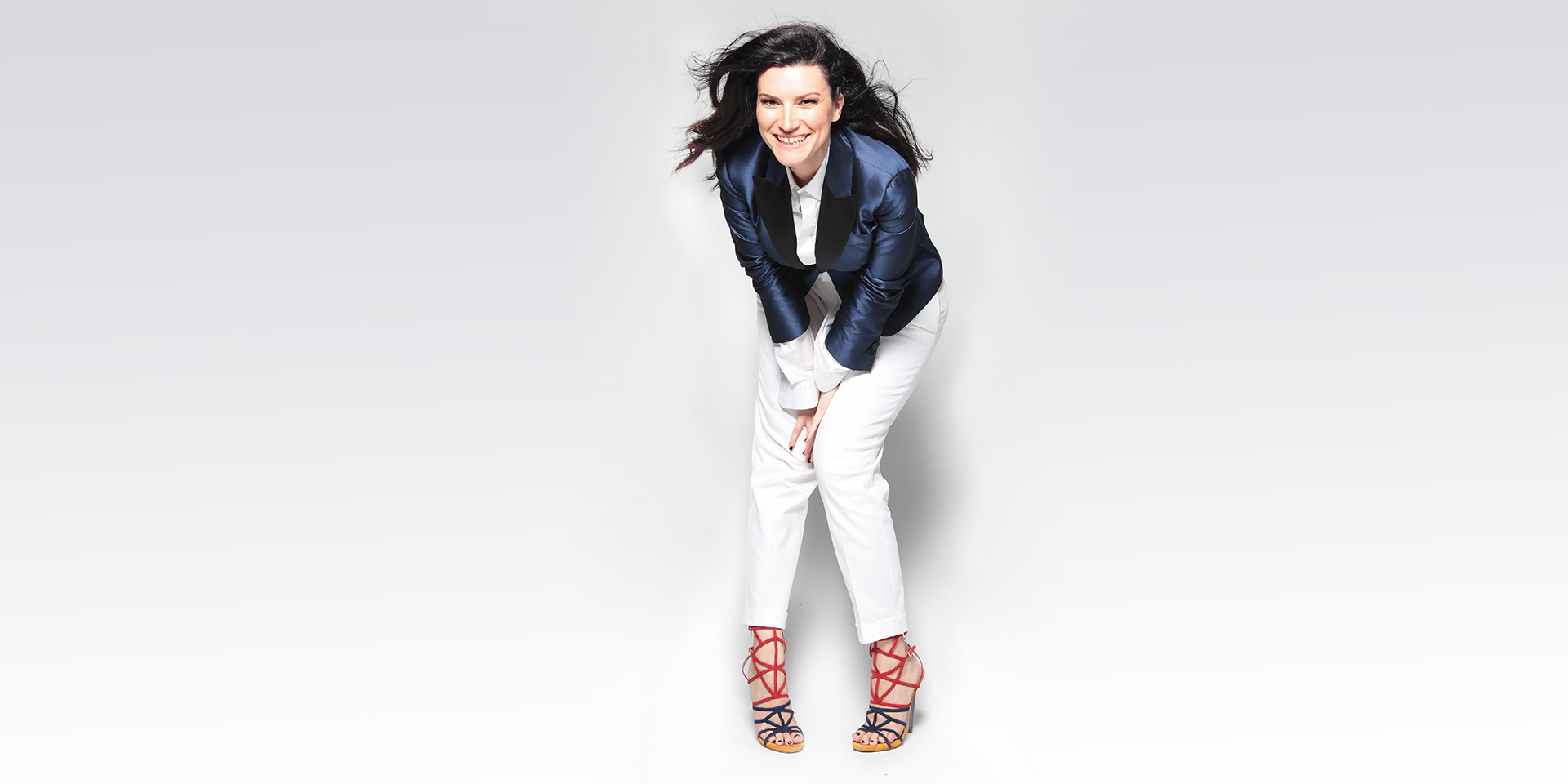 Our challenge for one of the most beautiful (and famous) voices in the world?

Manage millions of fans who visit her portal every day and want to stay in touch with their favorite singer-songwriter. Transmitting the delicacy and strength of Laura Pausini, always considerinf web usability, user experience, innovation and the importance of interaction with the community.
Links
Categories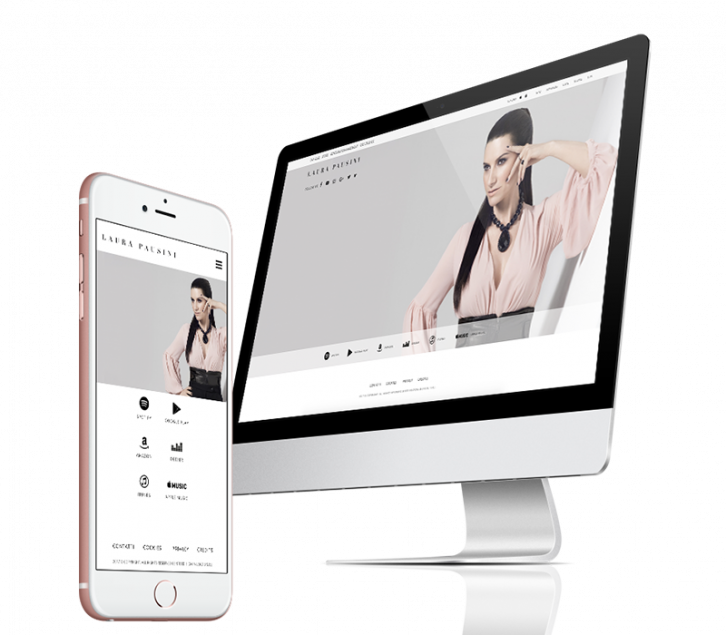 Needs
Laura Pausini 2.0
Laura Pausini 2.0, visible all over the world, just a click away. For the "Laura Nazionale" we have developed (in partnership with AWD Agency, which took care of the image), 3 portals and 4 Mobile Applications.
Laura Pausini turned to Cosmobile to manage her communication, asking us:
Restyling of the official portal: to be able to provide, in a fluid and modern way, information on his discography, tours, videos, news, etc.
Management and visibility: the management of a very high number of visitors and the need to be visible all over the world, for an optimal service to fans
Creation of an E-commerce: for the management of official merchandising
Development of a portal: dedicated to the Official Fanclub
Creation of 4 mobile applications: the official iLaura App (for iOS and Android) and the Laura Pausini Official Selfie App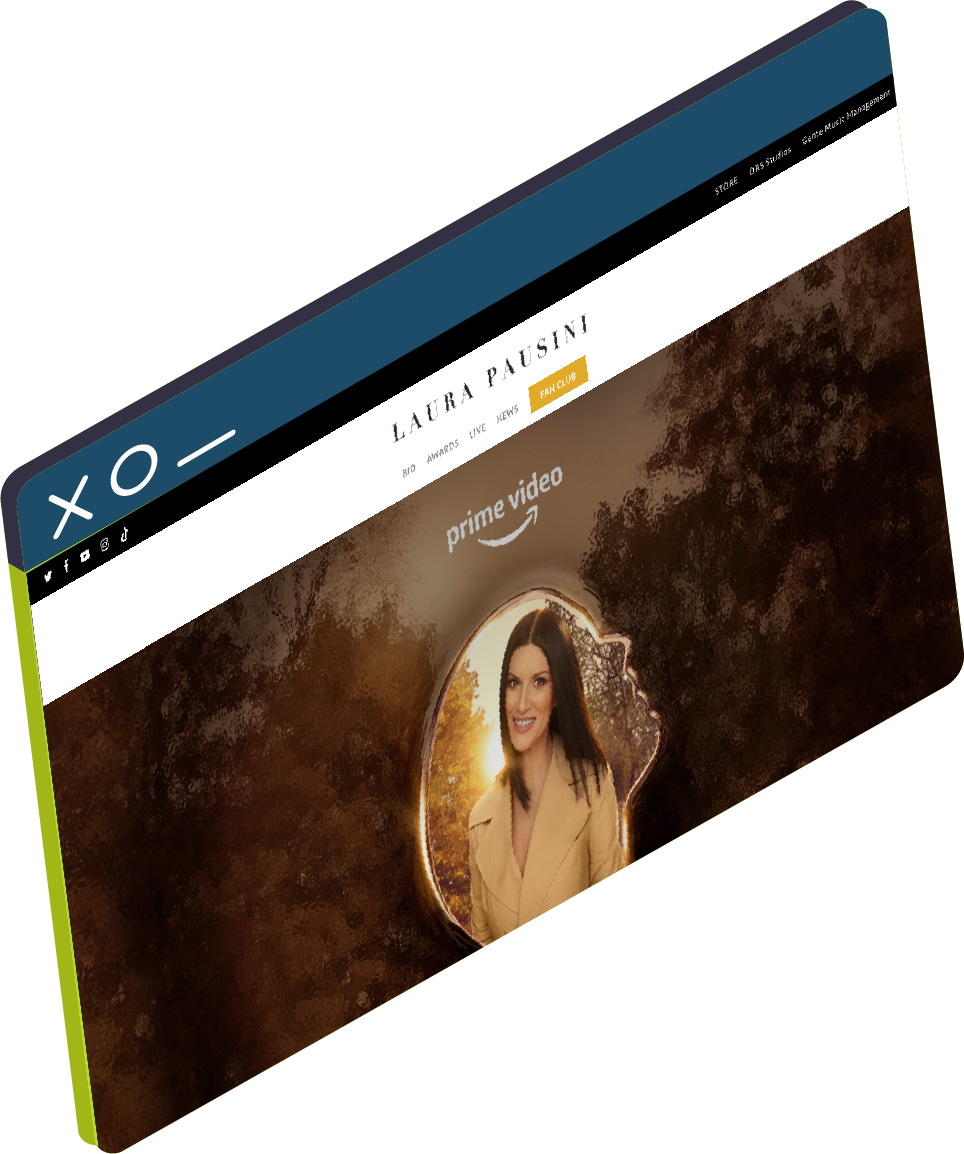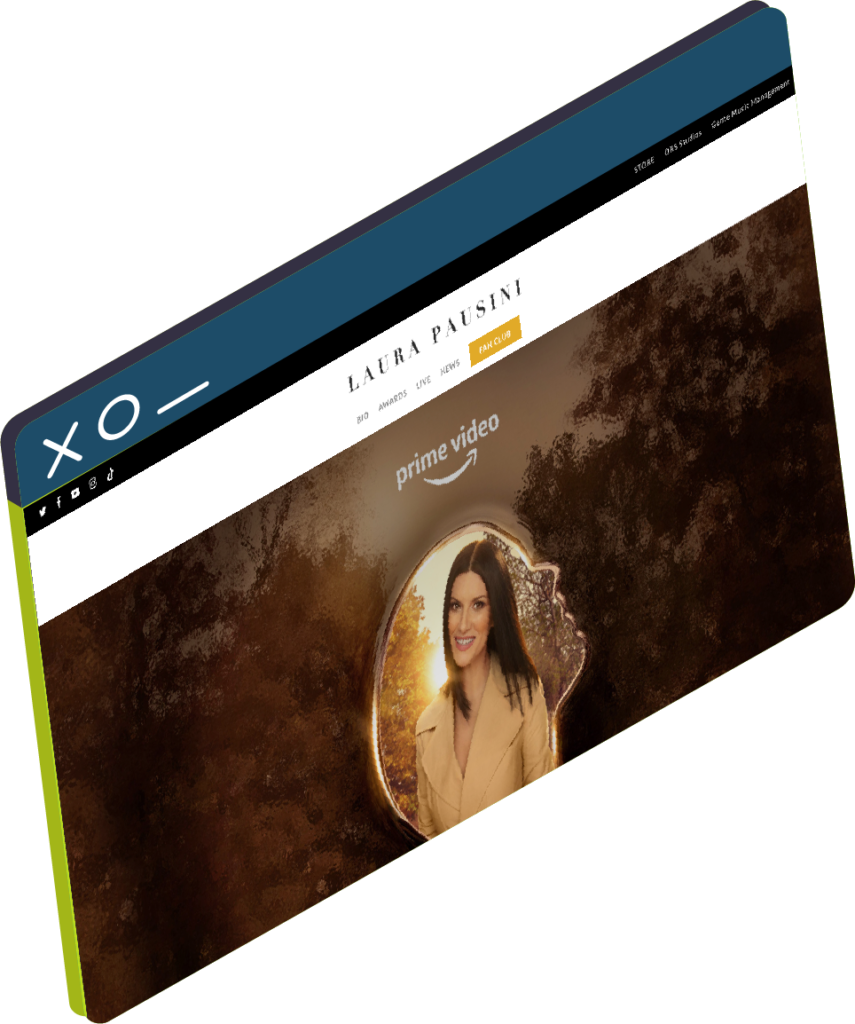 Solutions
Laura Pausini Website
Laura Pausini's official website – with biography, tours, awards won – was developed on the back office side to make internal management as easy as possible and to provide data and statistics for a simple and immediate check on the portal's activities. A mailing list system has also been integrated to simplify direct communication with fans.
Laura Pausini increasingly 2.0: on the home page there are links to all the platforms where the singer-songwriter sells her music online. The portal and the mobile Apps are connected and supported in 5 languages: Italian, English, French, Spanish, Portuguese.
Awards won by portal: Ca Communication Arts; Awwwards; Design Awards; Design Licks; CSS Winner awarding&showcasing; CSS Mania.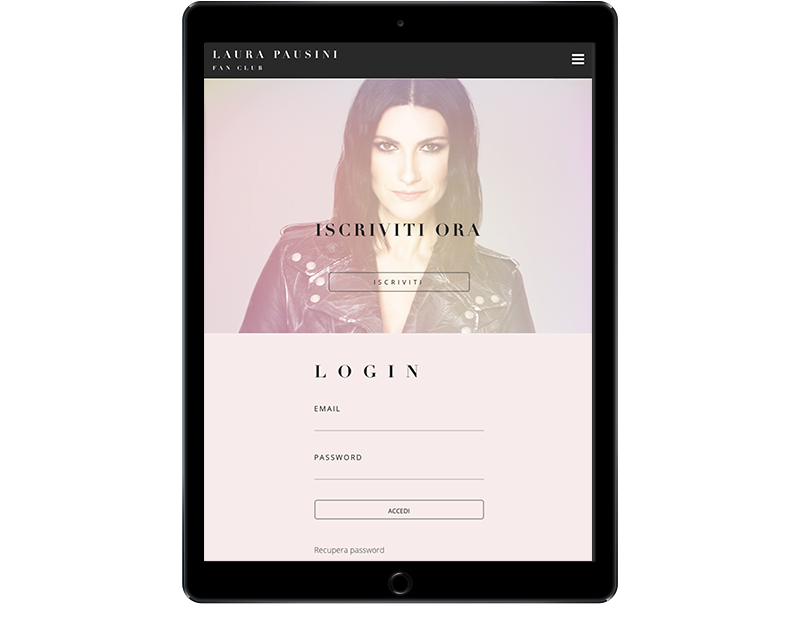 Laura Pausini Fan Club Portal
Laura4U
Chat wiht Laura! The Laura4U portal, the site of Laura Pausini's official fan club, has been enriched with various functions, also linked to the mobile App. Push notifications to stay up to date and to know when the Emilian singer enters the chat. You can consult exclusive news, actively participate in the forum, meet other fans.
Not only that, among the privileges for those who follow Laura: discounts on merchandising, initiatives, entrance to the sound check of the tour, presale tickets and the opportunity to chat with her in real time.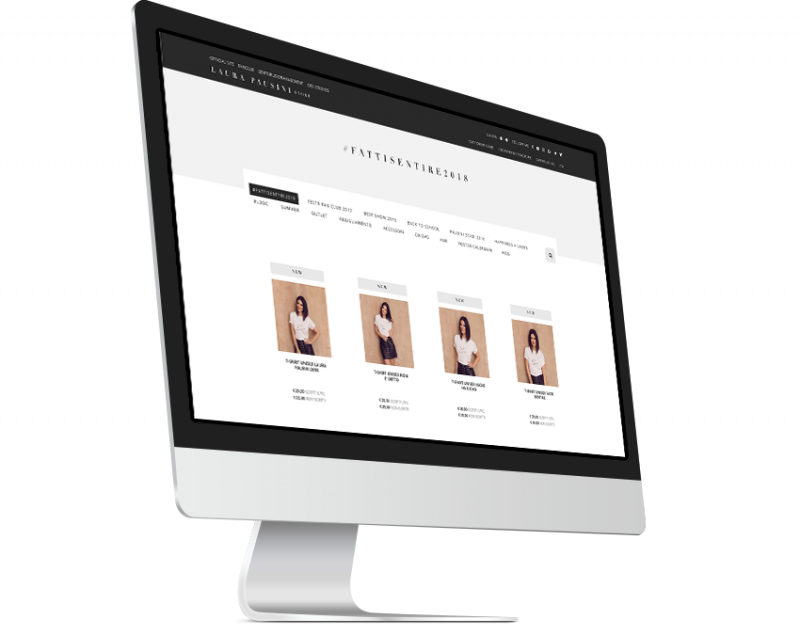 Laura Pausini Shop
Laura4U
Laura Pausini's music online all over the world. We have developed an E-commerce where you can buy (with discounted prices for Fan Club members) lots of Laura Pausini-branded items: from t-shirts to posters, from hi-tech products to accessories. This allows for simpler and more immediate management of merchandising all over the world. E-commerce supported in 5 languages: Italian, English, French, Spanish, Portuguese.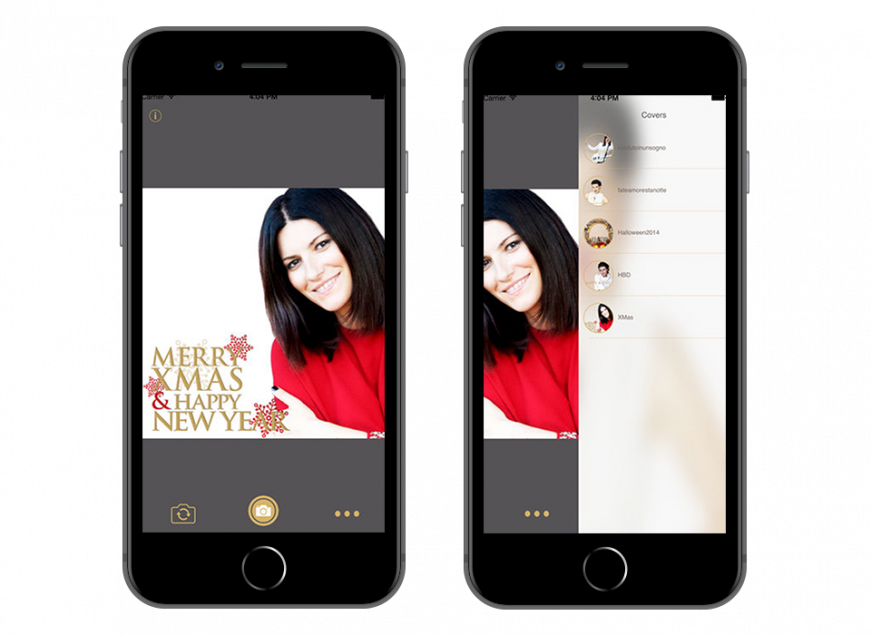 Laura Pausini Official App
iLaura and Laura Pausini Official Selfie
Extra content, always in the pocket of fans, thanks to the official App of Laura Pausini iLaura. iLaura is an App full of special content and news for fans, closely linked to the official portal: the information is therefore fully integrated and the App is updated together with the site. It is available for all iOS and Android devices.
Selfie Mania and star photos with the Laura Pausini Official Selfie App: an app dedicated to the singer's Fans with the possibility of taking selfies, using Laura Pausini's official personalized covers, then having the possibility of sharing them directly on Facebook.