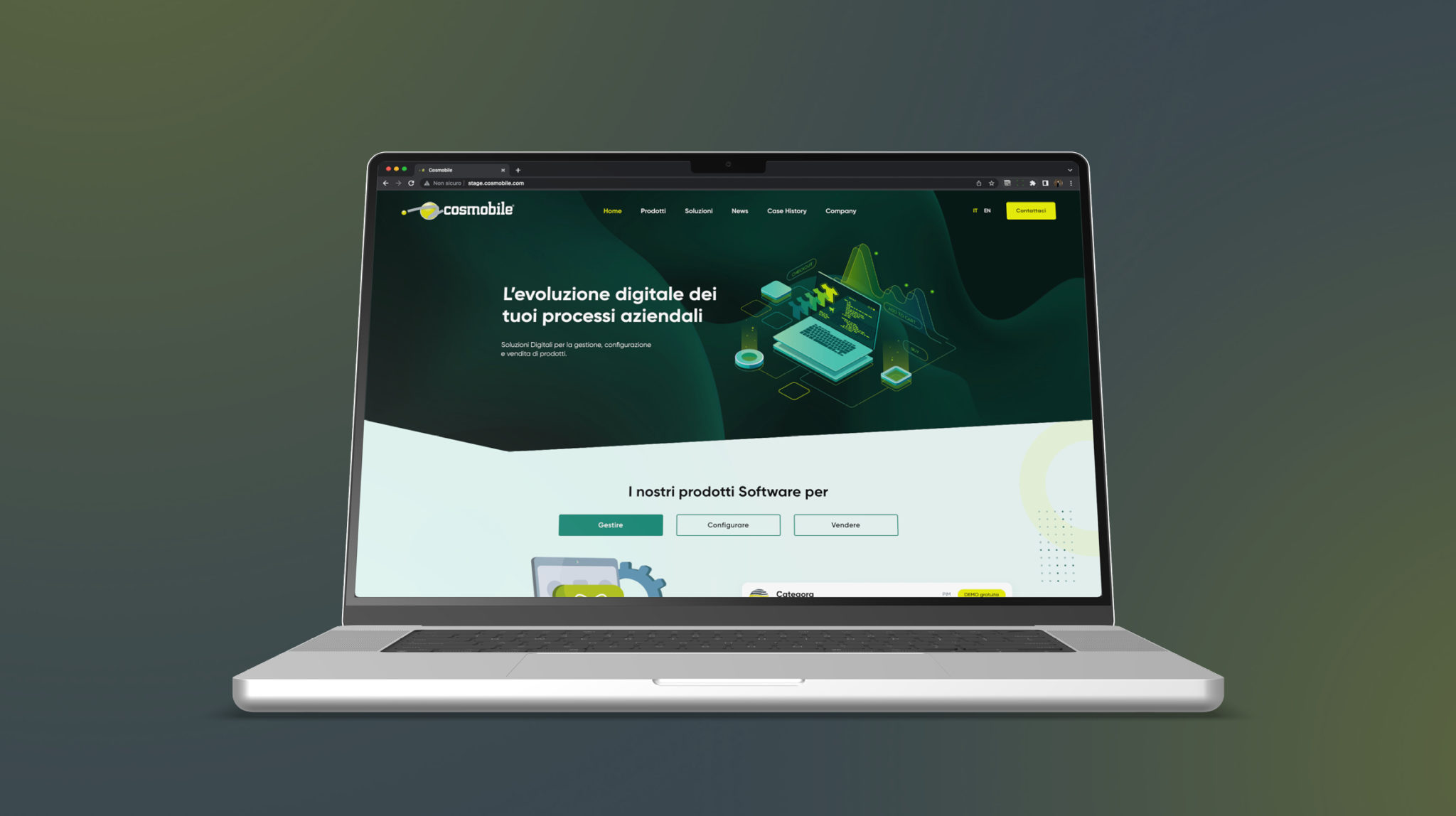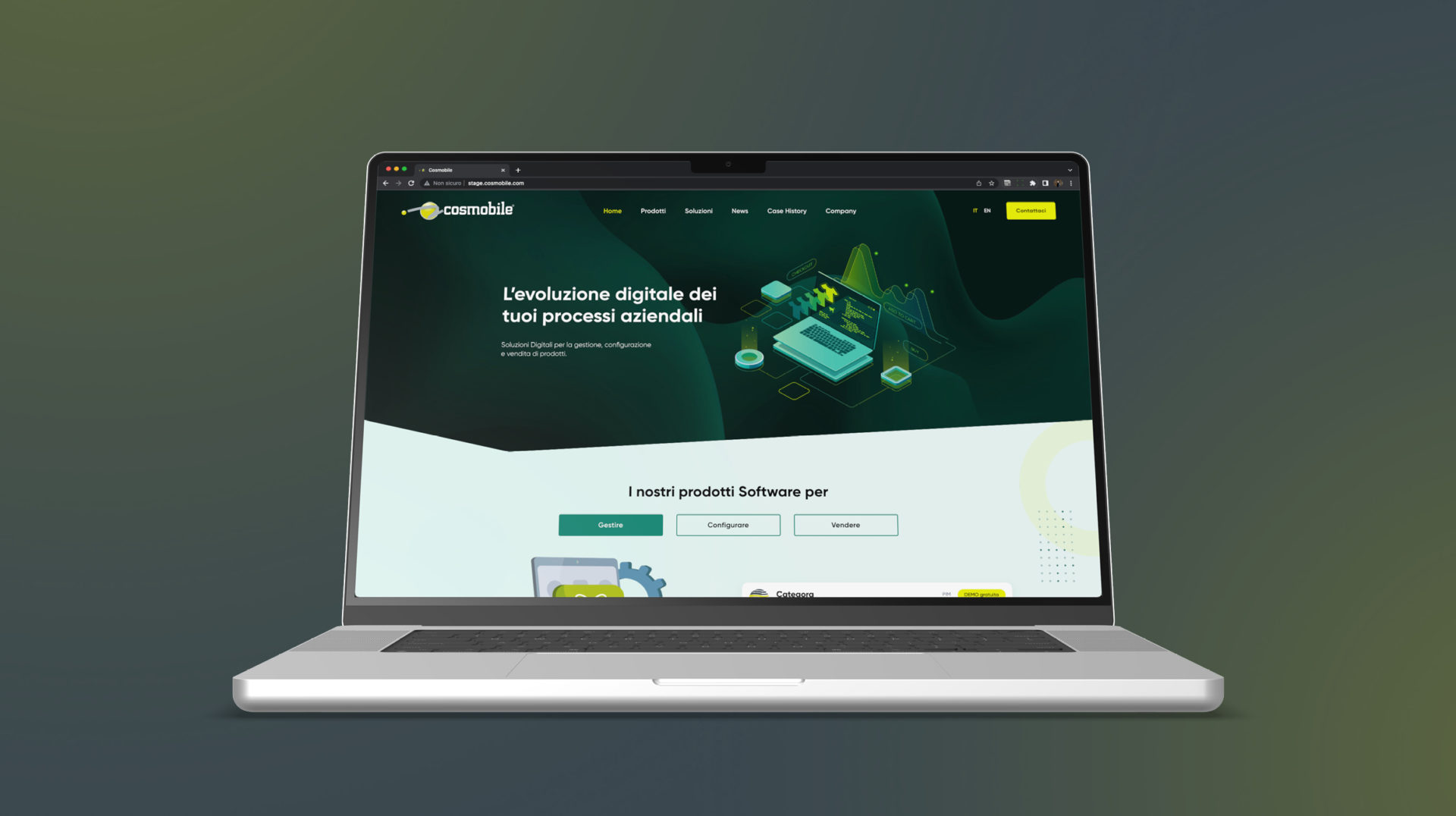 New Look for Cosmobile
New Look for Cosmobile. A new site, new contents, a renewed User Experience, for the perfect Digital Evolution of your company.
Our Cosmobile Software House presents itself with a new look.
Discover all the Digital Products and Solutions to manage, configure, sell your products.
Digital Solutions for your business
New Look for Cosmobile. Cosmobile offers software dedicated to your company, to optimize work and sales, respond to specific needs, improve times, procedures and costs. From pre-sales to sales and after-sales.
New Look for Cosmobile
Cosmobile Digital Solutions
Among the digital solutions proposed by the Cosmobile Software House:
B2B and B2C Ecommerce Solutions
Product configurators
PIM software
Automatic layout software
Among the digital products:
Order collection app for Order Sender Commercial Agents
Sales Force Automation software for companies with OS Enterprise Sales Network
App to manage Technical Interventions and Tech Away reports
App Digital Publishing: catalogs and price lists on App
Ecommerce B2B Order Factory
CRM for medical representatives Med Travel

Cosmobile's Team
A team of over 30 professionals including developers, programmers, engineers, salesmen, communication experts, Ui&UX, marketing. Since 2008, we have been dealing with solutions and digital products to manage, propose and sell. Always ready for new challenges, research, development and corporate digitization are our daily bread.
Corporate Digital Evolution
Choosing a Software Solution means looking ahead, remaining competitive on the market, looking for a digital corporate evolution, to improve and optimize procedures, times and costs.
Find the best solution for your business!
Let's talk together!